Last Updated on October 8, 2023 by Ellen
Check out these apps to earn money watching ads. Learn how to watch ads for money and get started making extra money online.
Posts may be sponsored. This post contains affiliate links, which means I will make a commission at no extra cost to you should you click through and make a purchase. As an Amazon Associate I earn from qualifying purchases.
Apps to Earn Money Watching Ads
Have you ever tried watching ads for money? Did you know that you can watch video ads on your phone to earn extra cash?
There are lots of ways you can earn money with your phone including watching ads, playing games, and doing paid surveys.
Welcome to the world of monetizing your screen time! In the digital era, making money doesn't necessarily mean having to leave the comfort of your home. You can earn extra cash while merely using your phone.
This guide will introduce you to a unique method of earning: watching ads for money. Discover how you can turn those pesky ads into a source of income. Get ready to unlock the potential of your smartphone!
How do you get paid when you watch ads for money?
When you watch ads for money, you typically earn points or credits for each ad viewed. These points can be accumulated and then redeemed for rewards. Many of these apps have a minimum payout threshold that you must reach before you can claim your earnings.
The threshold varies from app to app. Once you meet the minimum requirement, you can choose to cash out your earnings directly to your PayPal account, or bank account, or redeem them for gift cards to popular retailers.
This gives you the freedom to choose how you want to use your extra cash. Whether you're saving towards a specific goal, or just want to treat yourself, watching ads for money can pave the way to achieving your financial goals.
Some offer sign up bonuses for referring friends. So, be sure to check out the terms. Use my referral link below to get started watching video ads.
Is there an app that pays you to watch ads?
Yes, there are several apps that pay you to watch ads. Here's how you can get started:
Download the App: The first step is to download the app from your phone's app store. Whether you use Android or iOS, these apps are usually available on both platforms.
Sign Up: Once the app is installed, you will need to create an account. This usually involves providing your email address and creating a password.
Start Watching Ads: After signing up, you can start watching ads on the app. Make sure to watch the entire ad as some apps only credit your account if the whole ad has been viewed.
Earn Rewards: For every ad you watch, you'll earn points or cash rewards. The more ads you watch, the more you can earn.
Redeem Your Earnings: Once you've accumulated enough points or money, you can redeem your earnings. This might be in the form of cash via PayPal, gift cards, or other rewards.
Remember, patience is key. While this is an easy way to make money, it might take some time to accumulate significant earnings. So sit back, relax, and let your screen time pay off!
How much money can you make watching ads?
The amount of money you can make by watching ads varies widely depending on the app, the frequency of ad viewing, and the reward system. Remember, though, that this isn't a full-time job.
It's more of a casual way to earn some extra cash while you're watching TV, waiting for a bus, or just killing time.
The earnings from these apps won't make you rich overnight, but they can certainly help chip away at monthly bills or fund your daily coffee fix. The beauty of this opportunity lies in its simplicity: just watch ads, earn rewards, and turn those rewards into a little extra spending money.
How can a beginner make money online?
For beginners looking to make money online, the opportunities are abundant. Here are some ways to get started:
Respond to Surveys: Many companies pay for consumer opinions and surveys are an easy way to share your views while earning some money.
Rewards offer paid surveys that can be completed in your spare time.
Watch Ads: As we've already discussed, watching ads is another simple method to earn online. Apps like AdWallet and Slidejoy reward you for watching ads on your mobile device.
Play Games: If you're a fan of mobile games, why not get paid for your passion? Apps like Mistplay and AppNana let you earn rewards for playing games.
Refer Friends: Many apps and websites offer referral programs. These allow you to earn extra money or rewards when you refer friends to sign up for the service. For instance, Rakuten gives you $25 for each referred friend who signs up and makes a purchase.
Remember, while these methods won't replace a full-time job, they can provide a bit of additional income for spending or saving. The key is consistent participation and patience to accumulate earnings over time.
Tips for watching ads for money
Here are some useful tips to maximize your earnings from watching ads:
Stay Consistent: Consistency is key when it comes to earning money from ads. Make it a habit to watch ads daily. The more consistently you watch, the quicker you'll accumulate rewards.
Multiple Apps: Don't limit yourself to just one app. Different apps offer different rates, so broaden your earning potential by using several. You can watch ads on more than one.
Understand the Terms: Make sure you thoroughly understand the terms and conditions of the app you're using. Some apps may have specific rules about viewing ads which, if overlooked, could affect your earnings.
Use Your Downtime: Watching ads doesn't require much effort. Use your spare time, such as during commutes or TV ad breaks, to earn some extra cash.
Refer Friends: Make use of referral programs. This is a simple and rewarding way to boost your earnings without having to watch more ads.
Remember, the goal is not to get rich quickly but to make a little extra cash in a hassle-free way. Happy viewing!
Inbox Dollars
Inbox Dollars is an easy-to-use app that rewards you for the activities you already do online. Imagine getting paid for watching TV, reading emails, taking surveys, or even shopping online.
With a user-friendly interface and a straightforward earning system, this app turns everyday online activities into real cash rewards.
It's not just about earning money, but also about making your online time more productive. The more you engage with the app, the more you earn – it's as simple as that. Turn your idle time into a profitable venture with Inbox Dollars, and start reaping the benefits of your online activities.
MyPoints
MyPoints is another great reward app that gives you points for a variety of activities. Whether you're shopping online, watching videos, reading emails, or taking surveys, MyPoints rewards you for it all.
These points can be redeemed for gift cards from over 70 different retail and restaurant brands, or even for cash via PayPal. The simplicity of earning points and the wide range of reward options make MyPoints a suitable choice for those starting to delve into the world of making money online.
There are also options to earn money when you shop online. If you shop online regularly, it's a great way to earn cash.
GeoSmile
GeoSmile is a fun and exciting app that rewards users for walking and driving. Essentially, it pays you to explore the world around you. Whether you're discovering a new park in your city, or visiting iconic landmarks around the globe, GeoSmile rewards you for walking and driving.
Collect reward points for each trip, and then convert those points into real-world rewards like gift cards, discounts, and more. GeoSmile is a fantastic way to make your travel experiences even more rewarding. You can earn money by watching ads with each goal.
Sign up by downloading the app and entering the invitation code Ily4H7n64.
Survey Junkie
Survey Junkie is an online platform where you can earn rewards by sharing your opinions. It's a place where your input is valued – your thoughts can influence the future of brands and services. Users take part in surveys about various topics, earning points for each completed survey. These points can be converted into cash or gift cards. Essentially, Survey Junkie allows you to earn from your opinions, making your voice heard and your time worthwhile.
Swagbucks
Swagbucks is an internet rewards platform that pays you for simple activities like shopping online, watching entertaining videos, browsing the web, answering surveys, and more. With each task completed, users collect 'Swagbucks' (points) that can be redeemed for gift cards at popular retailers or converted into cash via PayPal. Essentially, Swagbucks turns everyday online activities into rewarding experiences, making it a fantastic option for those looking to earn a little extra on the side.
Get paid for watching videos online
Earning money by watching ads is no longer a distant dream, but an easily accessible reality, thanks to a multitude of apps.
Whether you're in the comfort of your home or commuting, these apps offer a simple and convenient way to monetize your spare time. Keep in mind these companies pay people to watch ads.
Don't give up your day job. But, you can earn free gift cards with these reward apps.
Inbox Dollars: An effortless way to earn rewards for activities you already do online, such as watching TV or reading emails.
MyPoints: Earn points for various online activities, including watching videos. Points can be exchanged for gift cards or cash.
GeoSmile: Earn rewards for walking and driving, with added opportunities to earn by watching ads.
Survey Junkie: Share your opinions through surveys and earn rewards that can be turned into cash or gift cards.
Swagbucks: A rewarding platform that pays you for simple online activities like shopping, watching videos, and more.
So, why wait?
Check out this information about points, referrals and affiliate links.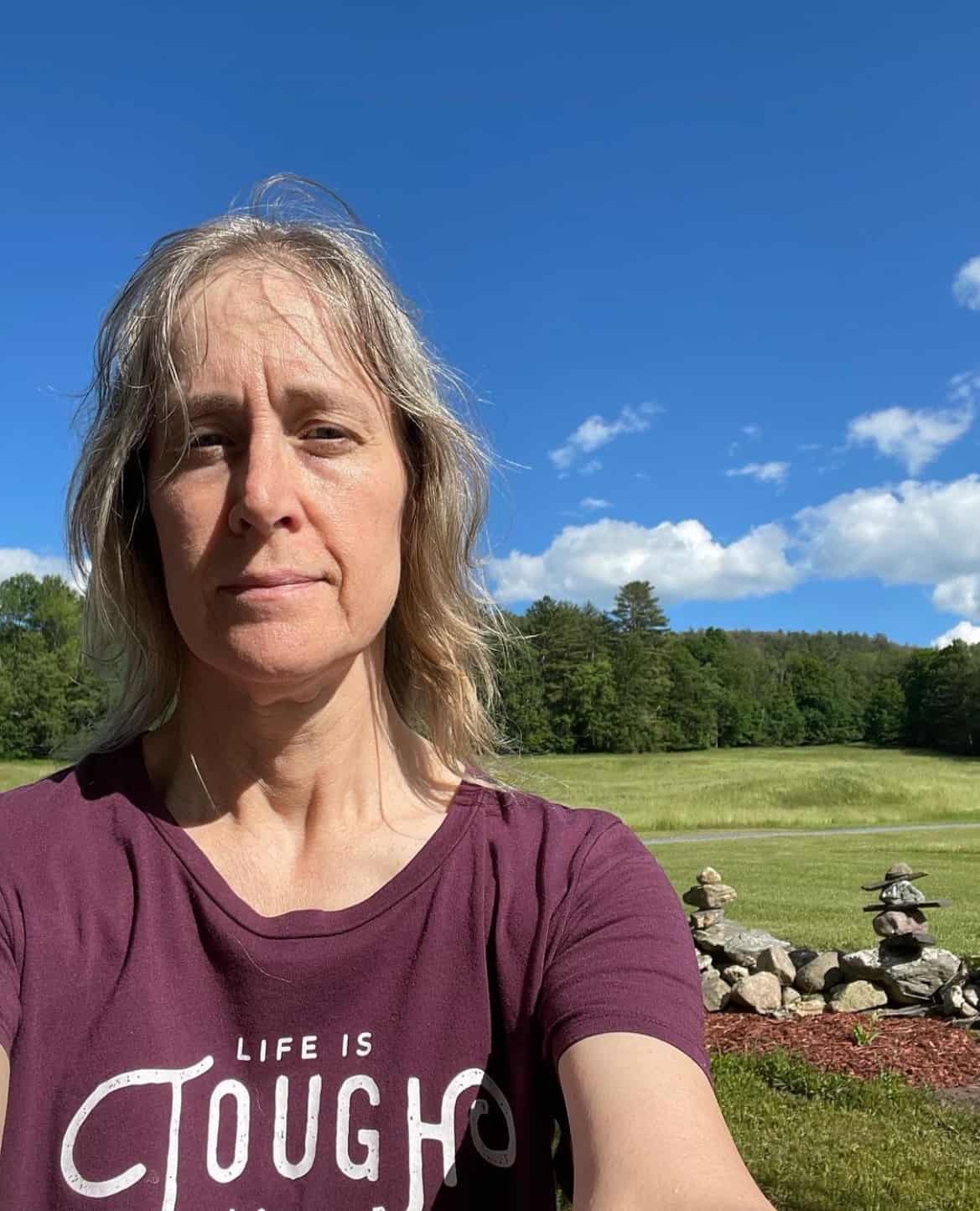 Ellen is a serial entrepreneur who owns 9 profitable blogs, two printable stores, an online vintage jewelry business, and a variety of other work at home endeavors. She shares tips for working at home successfully.