Last Updated on December 2, 2021 by Ellen
Learn more about sharing content to get traffic with Sniply. Add a custom call to action button on ANY website with this free tool.
Posts may be sponsored. This post contains affiliate links, which means I will make a commission at no extra cost to you should you click through and make a purchase. As an Amazon Associate I earn from qualifying purchases.
We hear a lot about sharing content to get traffic. It's important that we are seen as influencers in the areas we write about, but it's not good to share only your content. We also need to share content from others that relates back to our area of expertise. I just learned about a new way to share content that can result in traffic back to your site.
Sharing Content to Get Traffic
We all like to share. We share other bloggers' posts to be nice and to share interesting content with our readers. It doesn't usually result in traffic back to our site but what if it could?
Snip.ly is a tool that allows you to add an overlay to a social share that directs people back to your site. When a follower clicks on an article that you share (not your site – someone else's) when they arrive on that site, they will see the article you shared AND they will see a little overlay or popup box with your photo & a message with a link back to your site.
So, how does this work? (note this link is an affiliate link in case you ever decide to use the paid version)
Sign up for snip.ly It's free although there is also a paid version. The free version gets you up to 1000 clicks per month.
Get the Google Chrome extension. You don't need to, but it's easier.
Find a post that your readers would enjoy and want to read more of.
In the upper right-hand corner of your toolbar near your other extensions, you will see a blue snip.ly button.  Click on that.
A box will slide out from the side asking you to add a message, button text, and URL you want to send traffic to.
Make sure that the URL you add has something to do with the content you're sharing. If you're sharing a vegan recipe, link back to your most popular vegan recipe. If you're sharing an easy gift idea, link back to your latest craft that fits.
Snip.ly will then generate a link for you to share. Go to your favorite social media site and share it like you would any other link.
The share will look no different than any other content you share UNTIL
Your reader clicks on the link. When they get to the site you are sharing, a little popup will appear in the bottom corner that has your photo and a message and a link back to your site.
You have just sent traffic to your site by sharing someone else's information. As a note, you can use this shortened link on social media or on your blog.
The free version gets you 1000 clicks per month. There are other levels if you want to upgrade. The next level is $29/month for the basic level that gets you 5,000 clicks.
So, what are you waiting for? Start sharing content to get traffic today.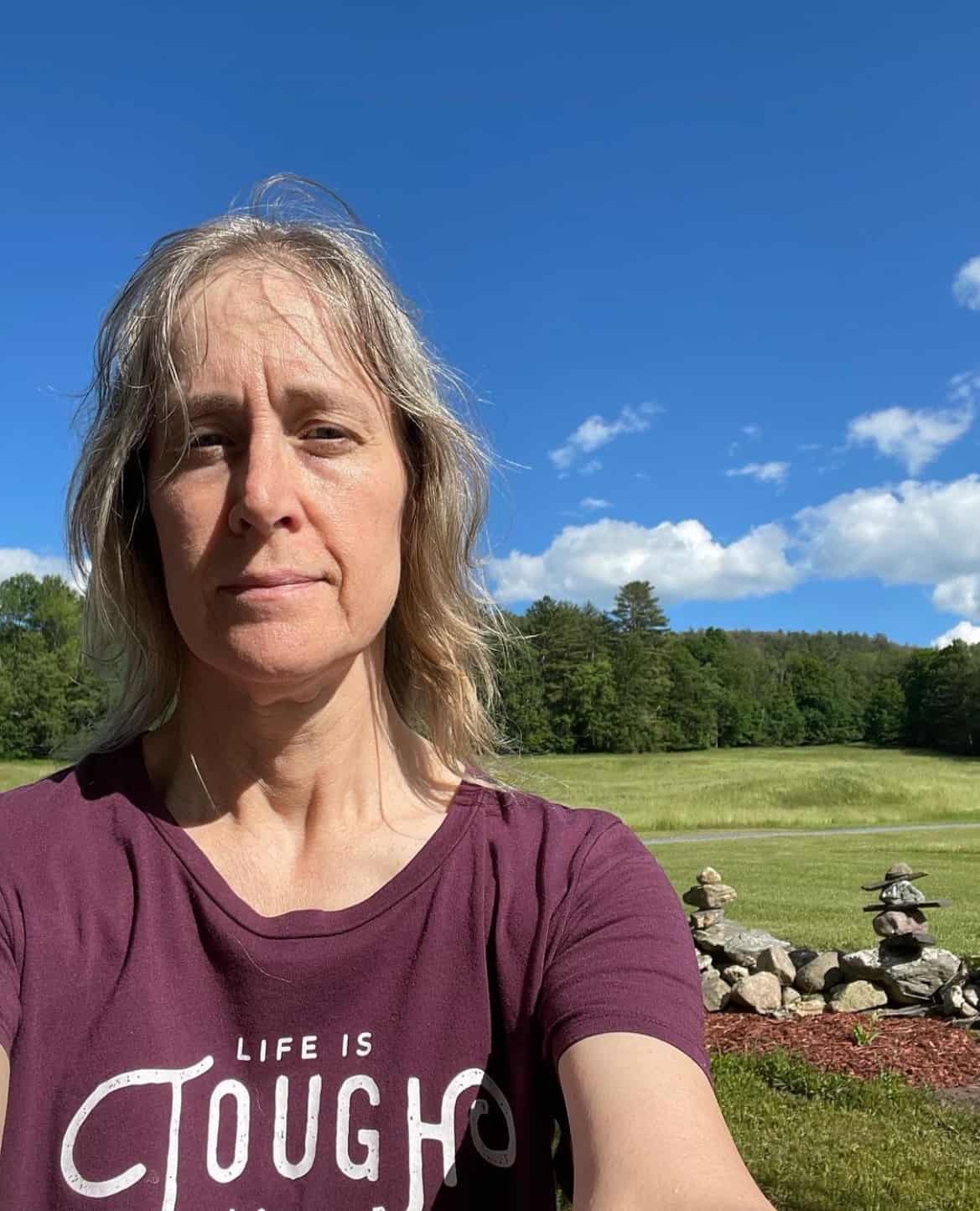 Ellen is a serial entrepreneur who owns 9 profitable blogs, two printable stores, an online vintage jewelry business, and a variety of other work at home endeavors. She shares tips for working at home successfully.