Last Updated on May 13, 2023 by Ellen
If you're still struggling with getting a great photo for your blog or social media channels, check out these headshot photography tips. Having a headshot on your blog and social media channels rather than using clip art is a great way to let a brand or sponsor see the real you.
Posts may be sponsored. This post contains affiliate links, which means I will make a commission at no extra cost to you should you click through and make a purchase. As an Amazon Associate I earn from qualifying purchases.
Headshot Photography Tips
Not every blog uses a headshot especially if they are multi-author blogs. But, for those of us that are the only writers on our sites, a headshot is a very important part of branding. It's more than just a photograph. Here are a few headshot photography tips to keep in mind.
Choosing an outfit
What you wear can depend on what you write about. If you have a food blog, consider wearing an apron, chef hat or holding a potholder and a casserole dish. If you are a pet blogger, why not hold your cat or dog. Fashion bloggers will want to wear the type of outfit they normally wear in fashion shoots while avoiding anything overly branded that might turn off a potential sponsor.
Avoid all one color or too many contrasting patterns which can make your photo look busy. Be sure that the colors you're wearing are good for your complexion and match whatever the background is you're standing near.
Smile and look natural
It's tough to look natural when you're having your photo taken but try to have a natural smile rather than something that is forced. Not everyone is meant to smile showing their teeth. So, please smile naturally or you'll end up looking artificial.
Showcase your personality
Unlike a business headshot, a headshot for your blog needs to say something about who you are and what your blog or your lifestyle is all about. Show off a stack of your favorite books. A look into your kitchen or craft room or a photograph of you exercising can work as well. Don't feel that you need to limit yourself to only your head and shoulders.
Location, location
A headshot for your blog doesn't need to be you against a while wall. And, it shouldn't be. Choose a location that will make you stand out from the other bloggers. Go outside. Find a landmark in your town. Shoot your photo in your kitchen, your garden, the local gym or wherever else fits what you write about. Just remember to take quite a few photographs to get the best one.
Use a DSLR camera
While phone cameras have come a long way, using a DSLR camera and shooting in manual will give you a much higher quality photograph. Learning to shoot in manual can be a challenge but it really will give you far better control over the quality of your photograph.
Some bloggers choose to take their own headshots either with a tripod and timer or with the help of a friend. But, if you would rather have your headshot taken professionally, that's certainly a great idea as well.
Related Reading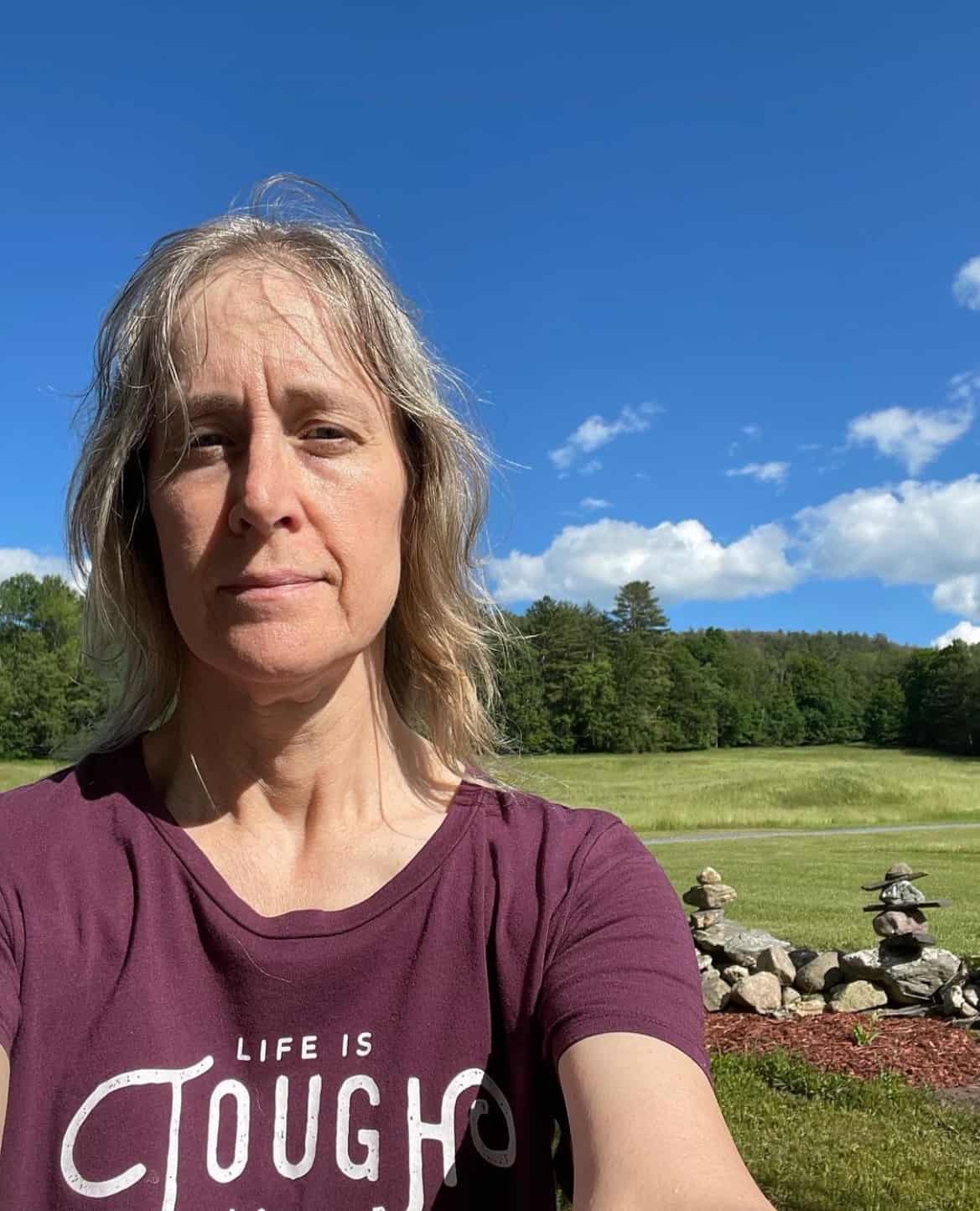 Professional blogger and social media addict. Sharing what's worked for me in my fourteen years of blogging. Tips and tricks for the non-technical blogger. If you'd like to work together, email info@ellenblogs.com to chat