Last Updated on July 4, 2023 by Ellen
Wondering how to make money on Fiverr without skills? Check out these popular Fiverr gigs buyers hire sellers to complete.
Posts may be sponsored. This post contains affiliate links, which means I will make a commission at no extra cost to you should you click through and make a purchase. As an Amazon Associate I earn from qualifying purchases.
Make Money on Fiverr Without Skills
There are lots of ways to earn money by completing Fiverr jobs. But, most of them require that you have some type of skills. I've used Fiverr to hire photographers and video animators. But, you need skills like graphic design to earn with these high-demand gigs.
Why is it called Fiverr?
Fiverr is a platform where people offer services for five dollars. It's an ideal way to get started as a freelancer, and earn some extra money without any skills. You can also find gigs that pay more than $5 if you want to make more money.
Is it hard to get a job on Fiverr?
No! Fiverr is incredibly easy to use. All you need to do is create an account, browse gigs, and complete your profile so buyers know what you can provide.
Fiverr also features helpful tutorials and resources for sellers who want to increase their success rate. Make sure you check out all of their free tools and resources to be successful with your Fiverr gig.
How many gigs can a beginner create on Fiverr?
You can create 7 gigs. You will begin as a Level 1 seller. Once you have received orders and positive feedback, you will move up.
If you want to make money online with Fiverr, your buyers need to provide feedback on your jobs. This will get you more gigs. Always provide top notch service to make money on Fiverr.
How does Fiverr pay?
Fiverr pays you through PayPal or other online payment services. You can withdraw your earnings after the completion of each gig. Fiverr also offers an option to add upsells such as additional services or products to your gigs, which can increase how much you earn.
Keep in mind that many sellers offer to upsell each job to earn more money. So, you can offer to post 12 comments instead of five with an upsell.
When you post comments, you need to be proficient in the language the blog post is in.
Tips for making money on Fiverr
Create a catchy gig profile: When creating your Fiverr profile, make sure it stands out and catches the attention of potential buyers. Include details about yourself and your experiences that will help you stand out from the crowd.
Write a compelling description: In your gig description, focus on the benefits of hiring you. Explain why you are better than the competition and how your skills can help buyers.
Share samples of your work: If possible, share some samples of your work that demonstrate your abilities. This will give potential buyers an idea of what to expect when they hire you and increase the chances of them choosing you for the job.
Be responsive: Reply to all messages and inquiries promptly. This will show buyers that you are serious about working with them and help build trust. You will build positive reviews for your Fiverr gig this way.
Be professional: Always be polite, respectful, and professional when communicating with Fiverr buyers. Your attitude can make or break a potential gig so always keep it professional.
These tips will help you get started and make money on Fiverr without any skills. Remember, practice makes perfect. As you start to do more Fiverr jobs, your skills will improve and so will your income potential! So don't be afraid to get out there and give it a try!
Make a Fiverr account here. That's the first step if you want Fiverr work.
How do buyers hire sellers for a Fiverr gig?
Buyers will typically browse Fiverr for gigs they are interested in and send a message to the seller with their request. The seller can then review the buyer's requirements and accept the job if it meets their criteria.
After acceptance, the buyer will provide payment and the seller can begin work on the project. When finished, the buyer can leave feedback for the seller and mark the job as complete. This process is repeated for each gig, allowing buyers and sellers to work together seamlessly.
Good luck! And don't forget to use all of Fiverr's tools to get started and make money on Fiverr without any skills. With a little practice, you'll be an expert in no time!
Can I make a full time income on Fiverr?
Yes, you can. With enough hard work and dedication, it is possible to make a full time income on Fiverr. Even if you can't, it's a great way to earn money as a side gig.
Just remember that like any other business, success doesn't happen overnight. It takes time to build up your reputation and get more gigs, so be patient and keep working hard!
This product presentation was made with AAWP plugin.
Popular Fiverr Gigs with No Skills Required
Fortunately, there are a few Fiverr gigs that practically anyone can do. These jobs don't require any special skills like drawing or coding.
However, most will require an internet connection and basic knowledge of typing and social media.
If you want to make money on Fiverr, you will need to start by signing up as a seller. Then, create a Fiverr gig offering the Fiverr services you want to sell.
This is an easy way to make money as a side gig but it can be hard to sell your first gig.
Check out other popular gigs on the platform and then start selling.
Here are some of the most popular Fiverr gigs that you can do without any specific skills.
Commenting
Post positive and helpful comments on blogs or YouTube videos. This is by far the easiest Fiver gig I have seen.
Product reviews
People are always looking for thoughtful product reviews in exchange for money. All you need to do is test out the product, write an honest review, and post it along with pictures of yourself using it.
If you enjoy being in front of the camera, you can also offer video testimonials for these products.
Social media shares
Companies often hire people to share their content or ads on social media platforms like Twitter, Facebook, and Instagram.
You will need to have accounts on these social media channels to offer this Fiverr gig.
Data entry
Companies often outsource their data entry jobs to save money. All you need is a good typing speed and basic knowledge of Microsoft Office applications like Excel and Word.
Transcribe audio or video files
Transcription services are in high demand as many companies want to transcribe their audio and video files. You just need a decent typing speed and knowledge of the language to get started.
Virtual Assistant
Companies are always looking for virtual assistants who can help out with administrative tasks like scheduling appointments, responding to emails, managing projects, and more. Some VAs do need specific skills so read carefully.
Translation services
If you know another language, you can offer translation services on Fiverr. Companies need help translating documents from one language into another.
Here are a few more ways to make money online: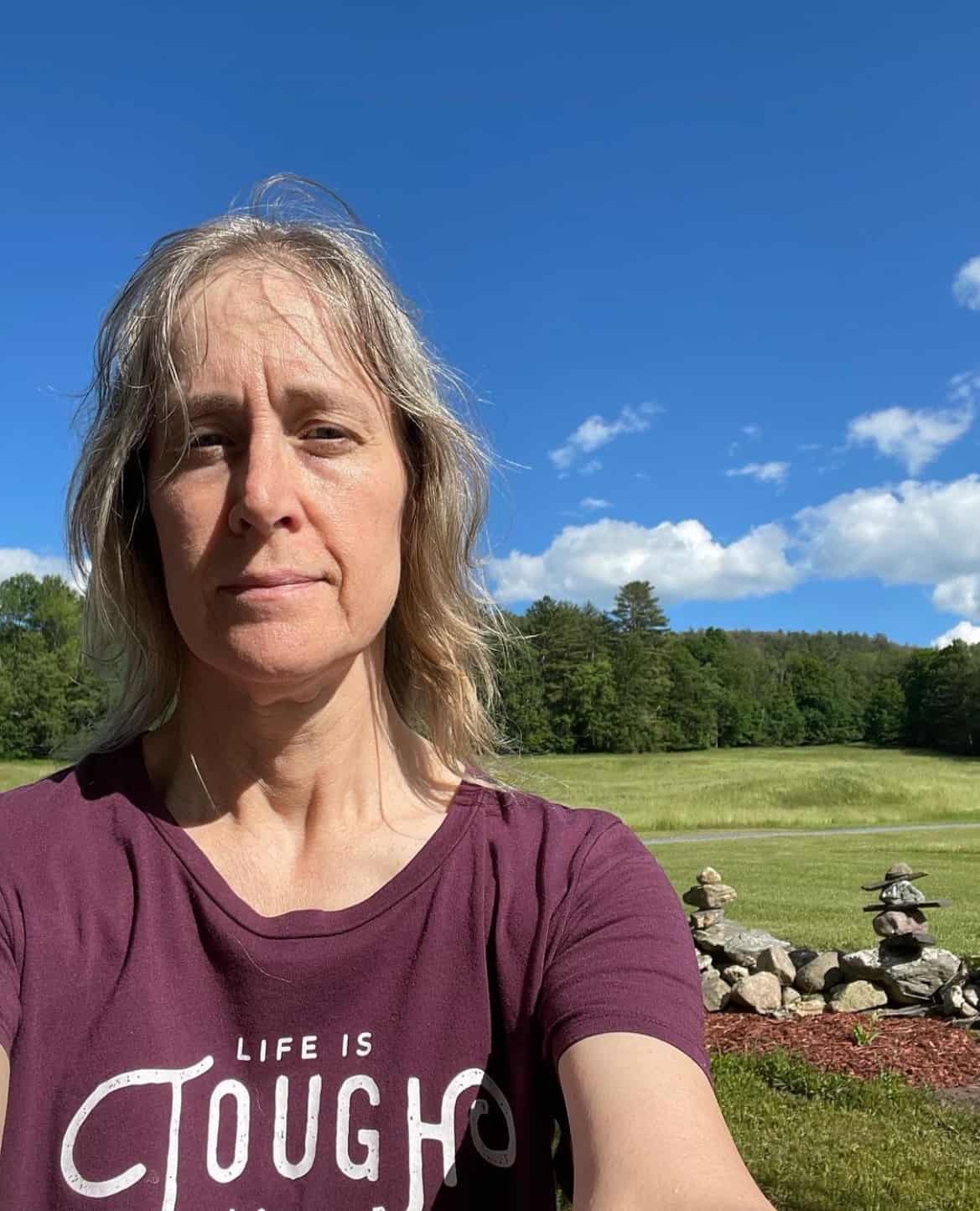 Professional blogger and social media addict. Sharing what's worked for me in my fourteen years of blogging. Tips and tricks for the non-technical blogger. If you'd like to work together, email info@ellenblogs.com to chat