Last Updated on March 10, 2022 by Ellen
Posts may be sponsored. This post contains affiliate links, which means I will make a commission at no extra cost to you should you click through and make a purchase. As an Amazon Associate I earn from qualifying purchases.
How can you avoid blogger burnout? I've been blogging for almost nine years, and I've watched bloggers come and go during that time. Bloggers become hugely successful then burn out and disappear. Why? For the most part, it isn't that they're no longer successful. It's often because they've burned out and given up.
You may also like:
How to Avoid Blogger Burnout
Many bloggers begin blogging because it sounds like something they'll enjoy doing. Maybe they love to write or to take photographs or have a passion for sharing their mission or even because they want to make extra money. Eventually, that passion becomes more of a job and if we aren't careful, we get burned out and the passion disappears.
I'm not immune to blogger burnout but I do still love blogging after almost nine years. Here are a few things that I try to remember.
Write about What you Love
Maybe digital design blogs make big money but you cannot stand the topic. How long do you think you'll be happy writing about it? Choose a topic that you really enjoy and write about that. In college, I briefly considered majoring in accounting until I realized that I cannot stand accounting. Yes, CPAs make big money. No, I did not want to do that no matter what it paid. Blogging is no different.
Blogger Low Pay High Stress Long Hours Best Job In The World – Adult Shirt
The Badass Blog Planner: Your guide to defining your purpose, creating clarity, and building a year of killer content
Write Blog Posts Readers Love: A Step-By-Step Guide
Be True to Yourself
If all the *big bloggers* say that you really need to attend conferences, write a book, be on Twitter, hire a VA or do something else that just feels wrong to you, ignore them. At least, ignore them for now. If you're not happy or satisfied with what you're doing, it won't fulfill you. I'm not saying you should never do it, just delay the decision until it feels more right to you.
Don't Look for Shortcuts
There are no shortcuts to success. It requires time and hard work. Yes, it happens more quickly for some people than others. But, get rich quick schemes rarely work and that holds true for blogging as much as anything else. Do your best at whatever you choose to do.
Don't Work All Day
I struggle with this one. I love blogging and for the most part, I think it's fun. There are days that I am online way too much for my own health, and I'm trying to stop that. Try to limit the number of hours you work, and turn off the computer even if you can't completely unplug. You'll feel refreshed after a break.
Don't Focus on the Dollars
That's a big one and can be very hard to do as blogging becomes a full-time job for many bloggers. But, if the decision you make is focused only on the dollar signs, chances are you won't be happy and you'll burn out rather quickly. Take a step back and ask yourself whether the opportunity really fits with all of your other goals and ideas. If the answer is yes, great. If it's no, learn to walk away.
What's your best advice to avoid blogger burnout? Make sure you take frequent breaks to avoid digital eye strain.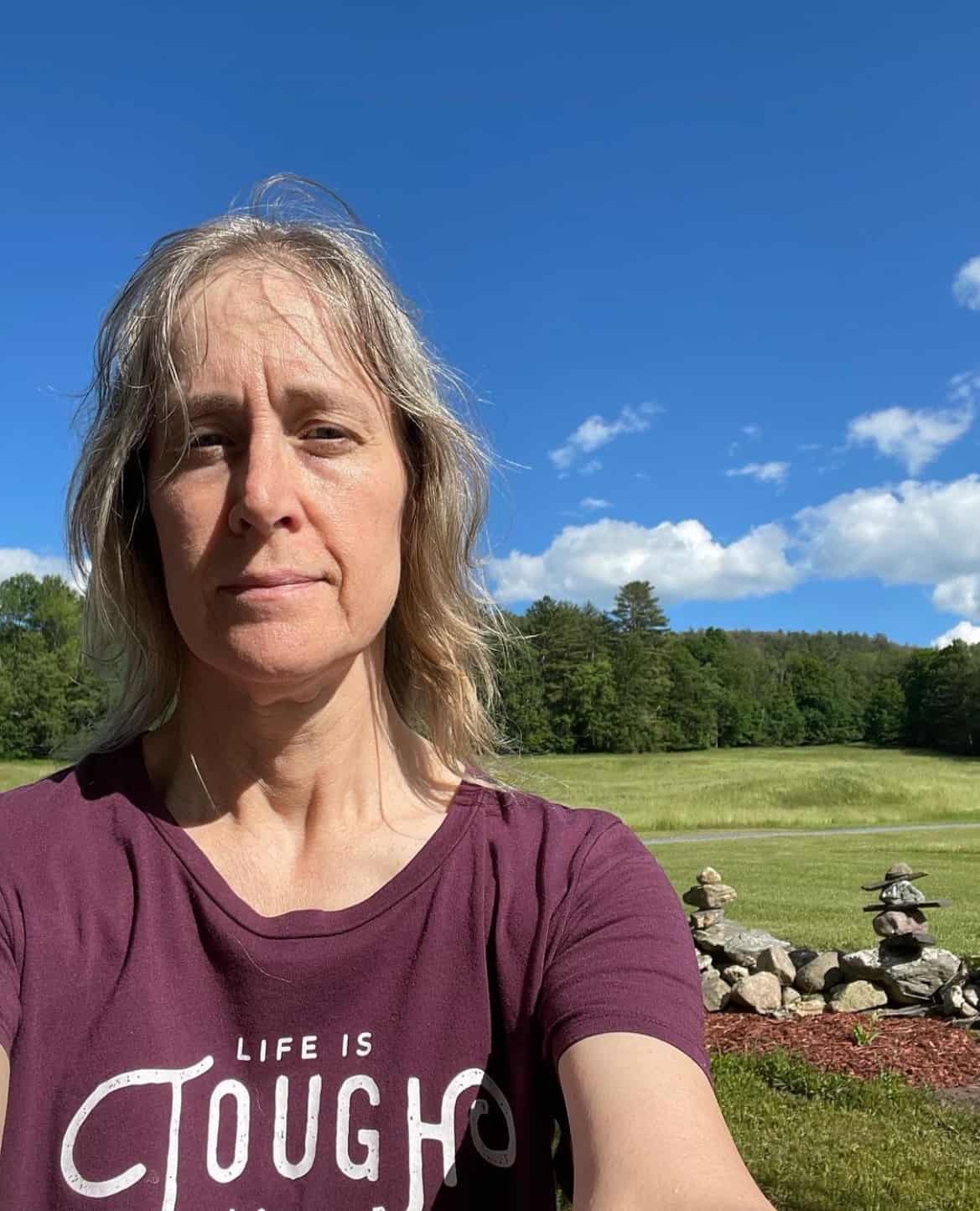 Ellen is a serial entrepreneur who owns 9 profitable blogs, two printable stores, an online vintage jewelry business, and a variety of other work at home endeavors. She shares tips for working at home successfully.