Last Updated on October 1, 2022 by Ellen
Learn more about using an exit pop up and why you need one for your site. Install one easily right now and start improving conversions.
Posts may be sponsored. This post contains affiliate links, which means I will make a commission at no extra cost to you should you click through and make a purchase. As an Amazon Associate I earn from qualifying purchases.
As a blog owner, you know that you earn money from your conversations. This may be when someone buys your product. Or, it might be from newsletter signups. Either way, increasing your conversions is important for success.
Exit Pop Up and Why You Need One
There are many different types of popups you can set up on your site. I use them for my newsletter sign up because my goal is to have repeat visitors who are interested in the content I write.
On other blogs, I have seen popups that can help grow your social media channels. And, I have seen coupon popups that offer you a special limited time offer by using a countdown timer.
But, an exit pop up is a little bit different than others because it only triggers when someone is getting ready to leave your site.
This is a wonderful way to get a newsletter signup or encourage someone to make a purchase before they leave your site and go somewhere else.  And, thankfully it's not difficult to use this type of technique by following these tips.
What is an exit pop up?
Have you ever visited someone's site and read an article and just as you moved your cursor toward the tab at the top to close the site you got a pop-up? That's an example of an exit-intent popup.
The goal with this type of popup is to grab your reader's intention before they leave your site and go somewhere else. This is the perfect time to improve your conversion by getting that last-minute sale or sign up.
Do exit popups work?
It really depends on the offer that you are putting in your popup. When used properly, yes, this type of offer can be very lucrative. Did you know that publishers can see a 200 – 600% increase in email signups when they use exit intent along with their content marketing efforts?
Overall, having a solid Exit Intent strategy adds an additional 2% – 4% conversion rate on-site visitors to email subscribers.
How to create a WordPress exit pop up
When it comes to adding technology to my blog, easy is the best way to go. I am not interested in editing my theme or messing around with CSS. Thankfully, OptinMonster has a plugin that makes adding an exit-intent popup very easy.
Just follow these simple steps to get everything up and running:
Go to the upper right-hand corner of your account & click create new campaign.
Pick "popup" as the type of campaign.
Choose your template. There are lots of different ones to choose from.
Name it and assign it to your website.
Then, set up your triggers – like when you want it to pop up and what pages.
That's what you really need to know to get started with using an exit pop up with OptinMonster. Make sure you check out the video and download the plugin to get started.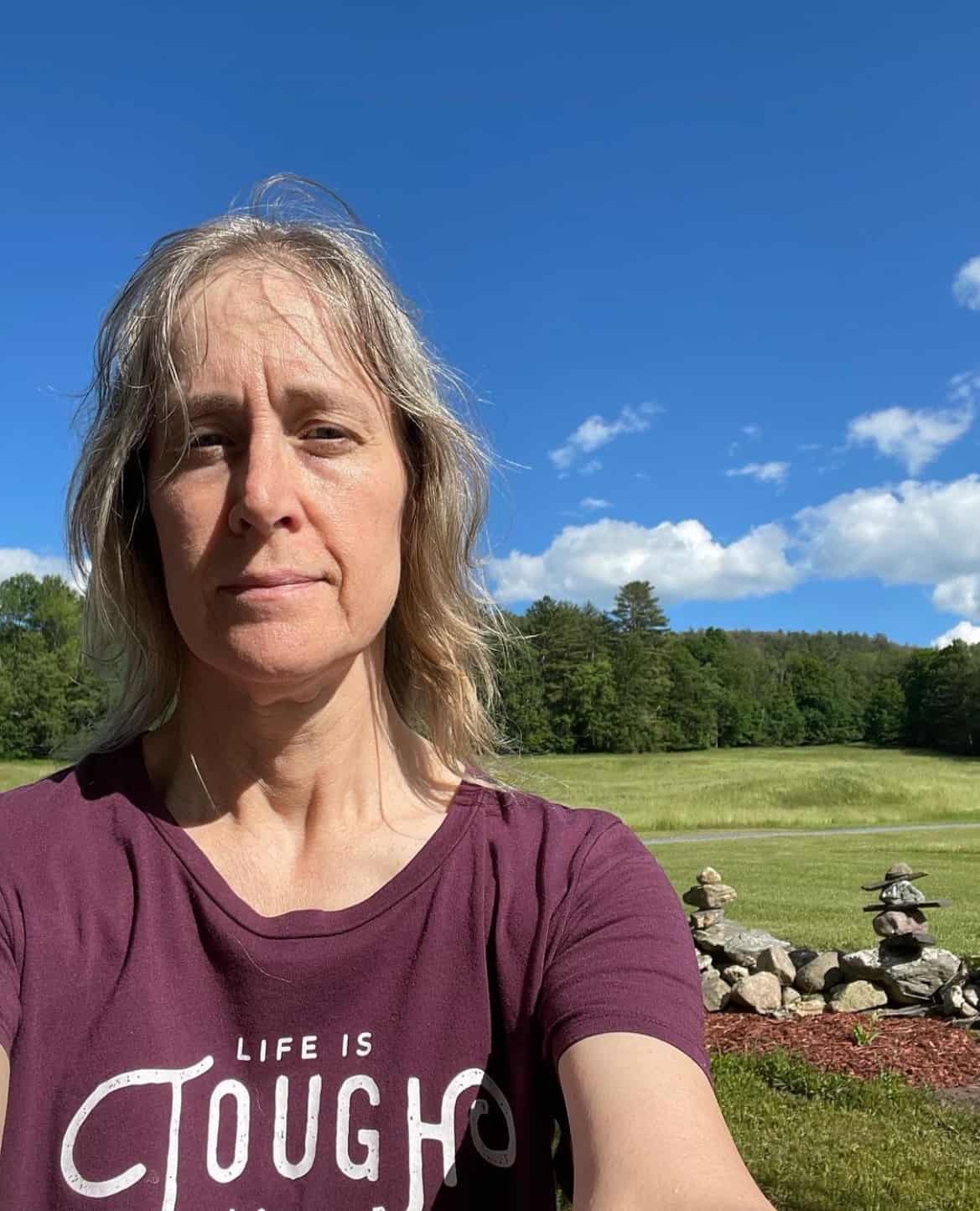 Ellen is a serial entrepreneur who owns 9 profitable blogs, two printable stores, an online vintage jewelry business, and a variety of other work at home endeavors. She shares tips for working at home successfully.