Last Updated on March 10, 2022 by Ellen
Posts may be sponsored. This post contains affiliate links, which means I will make a commission at no extra cost to you should you click through and make a purchase. As an Amazon Associate I earn from qualifying purchases.
Are you wondering about the steps to greater fulfillment for the new year? It's that time of year again to think about what you want to accomplish and do differently next year. Research tells us that 92% of New Year's resolutions fail. So you might say, why bother? Instead, maybe you should think about those resolutions in a different way.
Greater Fulfillment
There are a number of reasons why resolutions fail. Are you expecting too much from yourself? Are you setting the resolution because someone else urges you too? Or, are you making vague goals you can't actually achieve? Could you be simply expecting too much from yourself?
The most important resolutions will help you be happier and lead to greater fulfillment. We know from research that nearly everyone wants their lives to be more fulfilling, but 80% of people are far from it. So if you think about your plans for the New Year in light of becoming more fulfilled, you are far more likely to be successful in achieving them.
How do you get fulfillment?
Start with your long-term goals. If you don't have them, write them down them. If you have them, it's time to re-evaluate them. While this may feel scary, it is really the only way to plan your future. People who are most fulfilled have a vision for their life—where they would like to be later in life—what they would like to have accomplished.
For Millennials, that might be a career goal or a family or relationship goal. For Gen Xers, it might be an end of career objective (I want to become a VP in my company) or something more personal, such as learning a new sport or hobby or building stronger personal relationships. Or, for recently retired Boomers, it might be bucket list items, like traveling to a country you've always wanted to see. Don't be afraid to pick something. You can always change your mind.
Steps to fulfillment
What drives your fulfillment? Think about the things you do that are helping you achieve your dreams. It might be taking courses in school, dating, practicing a sport, hobby or musical instrument, or digging deeper into your religious or spiritual beliefs. Or, it might be performing well at work so that you can get that promotion or become skilled for a future job. Starting mapping your goals.
These are your drivers of success and fulfillment. Unless you think about the connection between these drivers and your long-term vision and goals, they may all feel alike. Honestly, some are always more important to your long-term fulfillment. Gut feel and what feels good at the moment may not be the best for the long haul. I didn't like some of the courses I had to take to get my degree, but I had a vision of what the degree could provide for me in the future, so I learned to devote enough time to studying instead of hanging out with my friends as my gut would have preferred.
Challenges to finding fulfillment
Time is one of the biggest challenges to your resolutions. Remember, we all have the same amount of time each day, but some people use it more effectively. Personally, until I mapped my time for a week or so each year, I didn't realize how much of my time was wasted in tasks that were not really helping me work toward my goals. Map your time—I'll bet you will be surprised how it is being used. Periodically, I try to rebalance my time because we all get pulled in different directions.
Everyone has setbacks in their life—health issues, missed promotions, divorce, or loss of a long-term friend. But the most fulfilled people find a way around these setbacks. Building resilience is an important skill, but there are some tricks to making it easier. The most common one is having a great network and some really close friends. If you don't nurture your network, it won't be there when you most need it. Many people who consider themselves fulfilled found mentors, and it was those mentors who fueled their fires to get up and overcome the setbacks.
Be bold and get started
Take a Risk. Many people feel that the risks they took earlier in their careers or in relationships helped them immensely in life. Even when those risks didn't work out, they learned a great deal that could be applied in the future. Think about what would stretch you next year. Asking your company for a stretch job perhaps, or taking the next step in your relationship with someone. Or, many people find that taking a job they weren't totally qualified for (yet) enabled them to learn quickly and stretch their capabilities.
8 steps to greater fulfillment
These steps should take you a long way to greater fulfillment! Here is a recap.
Determine what your goals are.
Write them down.
Don't be afraid to change your mind.
Map your time for at least a week.
Eliminate time wasters.
Call on your network for support.
Don't be afraid to take a risk.
Don't give up.

More on greater fulfillment
Looking for more? Here are three books that helped me feel more fulfilled and map out my goals. It's a great way to start if you're wondering about the steps to greater fulfillment.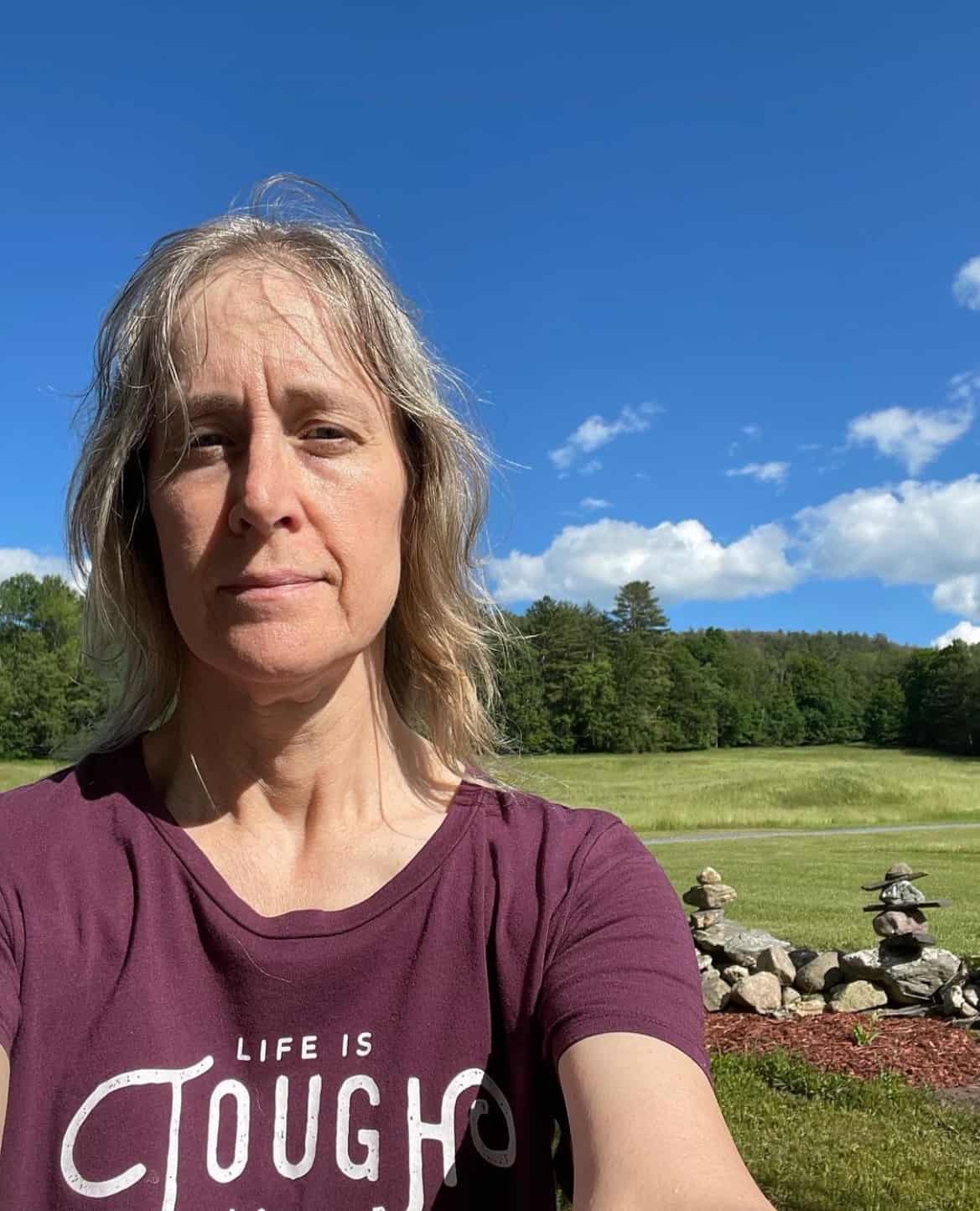 Ellen is a serial entrepreneur who owns 9 profitable blogs, two printable stores, an online vintage jewelry business, and a variety of other work at home endeavors. She shares tips for working at home successfully.