Last Updated on March 14, 2023 by Ellen
Are you looking for a free program for small business accounting? My least favorite part of owning my own small business is accounting. I like earning the money and spending the money but when it comes to keeping track of income, expenses, and taxes, I'm less than overjoyed. While I do have an accountant that takes care of income taxes, I still need to be able to submit my income and expenses to her in an organized manner.
Posts may be sponsored. This post contains affiliate links, which means I will make a commission at no extra cost to you should you click through and make a purchase. As an Amazon Associate I earn from qualifying purchases.
Free Program for Small Business Accounting
Some small business owners have more or fewer things to keep track of. If you have inventory you purchase or employees you pay, your needs will be different than mine. I need to keep track of who owes me what money and what I'm spending each month. So, here are a few different programs that you can try to get organized this year.
Is there a free accounting software?
I don't like spending money on things when there are free options that work well. These programs will take care of your basic needs. Some of them have the option to upgrade to a paid version if you want to. But, there is definitely a free program for small business accounting that should work for most people.
Easy accounting software (free download)
Spreadsheet – When I first started blogging, I used a spreadsheet to keep track of my finances. Google has a free spreadsheet option that worked wonderfully for me for years. If your small business is very basic, a spreadsheet with a few columns for expenses and income should work well.
Free accounting software online
Manager – My father uses this to keep track of his business income and swears by it. I found it a tad confusing because it has so many features that I don't need. If you want something that can keep track of things like stock, inventory, sales tax, and fixed assets, this is it. If you have a store or retail arbitrage business, this might be a wonderful option for you.
Which is the best free accounting software for mobile?
GnuCash – GnuCash can be used for small business or personal accounting. It offers functionality for things like stocks and bonds and foreign currency. If you have an Android phone, you'll be happy to learn there's an app for Android. I know that a lot of people don't use desktop computers any longer. So, if you need something mobile-based, this will work.
Cloud-based finance program
Outright – This is a cloud-based option you can access anywhere unlike a program you need to download to your computer. The basic plan is free but rather limited. Depending on your needs you may want to go with the paid version.
Which is the best free accounting software?
WaveApps – WaveApps is the program I use. It allows me to keep track of expenses, create invoices, pay employees and more. It's meant for the true small business – 9 employees or less. Hands down, this is the best free accounting software that I've tried. I use only the free plan. But, there are a lot of different paid options to add more functionality.
Depending on your needs, you'll find a free program for small business accounting that works for you. There is also free accounting software in Excel that you can use depending on your needs. Or, if you prefer the paper and pen version, you can start an accounting ledger.
More finance articles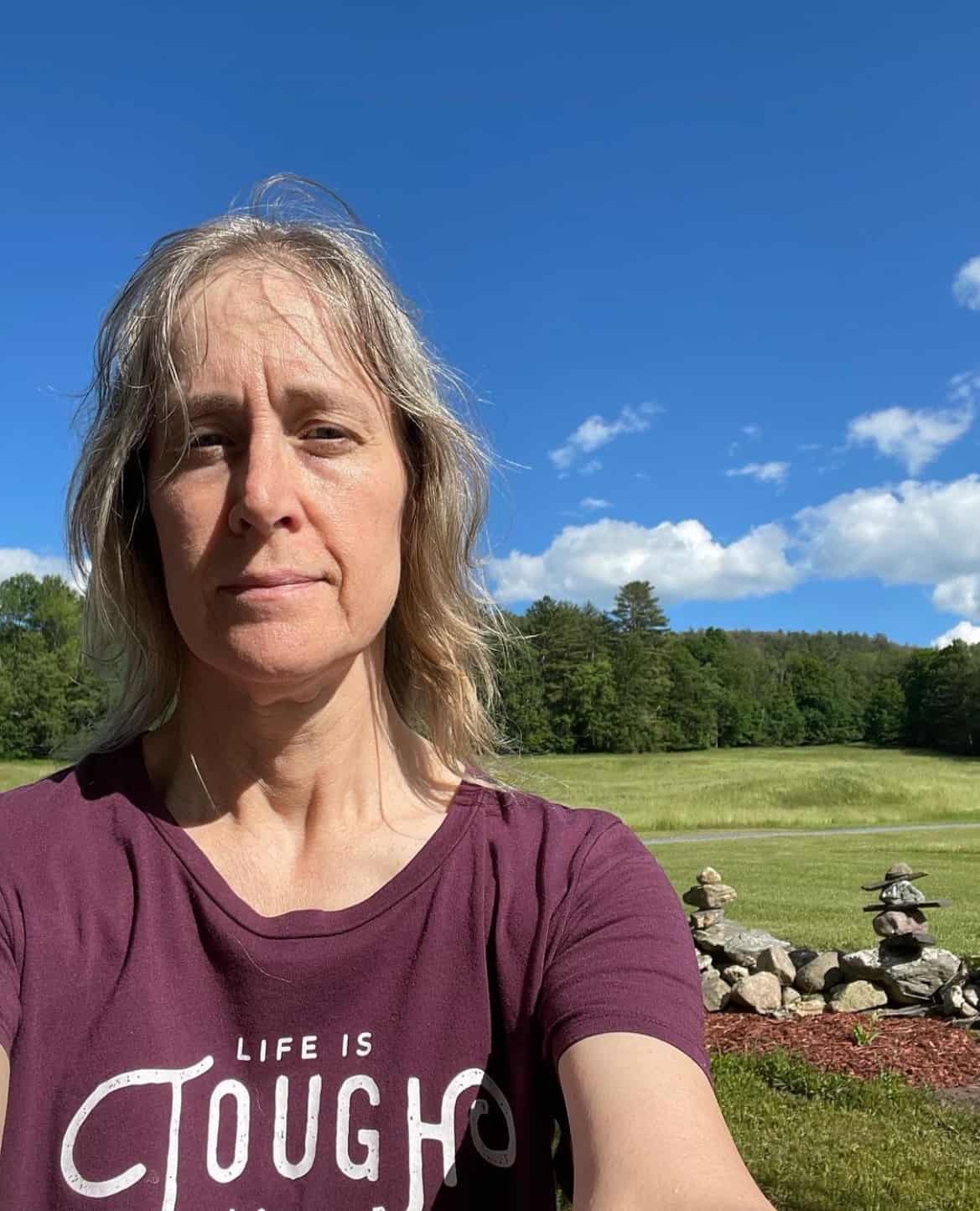 Ellen is a serial entrepreneur who owns 9 profitable blogs, two printable stores, an online vintage jewelry business, and a variety of other work at home endeavors. She shares tips for working at home successfully.