Last Updated on March 12, 2022 by Ellen
Are you wondering about using props in photography? Check out these tips for ways you can improve your blog photographs and more.
Posts may be sponsored. This post contains affiliate links, which means I will make a commission at no extra cost to you should you click through and make a purchase. As an Amazon Associate I earn from qualifying purchases.
I can honestly say that improving my photography has been one of the largest reasons that I get more traffic than I did when I began blogging.
Using Props in Photography
When you're telling a story on your blog – whether it's a review, a sponsored post or simply sharing something that's going on in your life, your photograph is one of the first things that draws in your reader. Make it count.
Lots of people use photography backdrops to improve their photos.
When you're taking a photograph, you want whatever the subject is to be the best it can be. You want your reader's eyes to be drawn to whatever it is. In my last post on how to improve your food photography, I touched on some of the ways you can make your food photographs really shine.
Many bloggers start blogging by accepting products for review. As part of the review process, it's best to take a photograph of the item so your readers can see it.
Using a stock image should be a last resort and never use a photograph that isn't yours without the permission of the owner. I've seen products photographed in many different ways: on a table or counter, in the box they were shipped in, etc.
While those certainly can work, they may not be the best way to grab your reader's interest.
Check out these Food Photography Tips from Food Blogger Pro.
What are props in photography?
Props can include anything you add to the photograph to help add character and visual interest to your photo. I received these products for review on my beauty/fashion blog (The Socialite's Closet).  Here are a few ways I could have photographed them:
The first photograph is in my entertainment center. It's OK. There is no clutter behind it which is a plus, but the lighting inside is not great and the photograph really doesn't tell me much if I came across it on Pinterest.
The second photograph is on a backdrop – again, no clutter, but the lighting isn't great and by placing the bottle on its side, the liquid looks odd.  Plus, there are shadows from one item to the next.
The solution is really to take the photographs outside in natural light but since we have snow all over the ground it's tough to do that. My solution is to use a Christmas basket to hold the items. In order to position each item in the basket, I filled it with bubble wrap.
So, that's better. The lighting is right and the shadows are gone. I can see the items more clearly now in the basket and it looks better than just standing on a table.
It doesn't really tell a story yet though. Why are they in the basket? What's the intent? What am I trying to tell my readers by displaying them this way?
Adding some words using a free photo editing site like Picmonkey.com ties the whole thing together.  Now, when my readers see the photograph, they see the story "Great Christmas gift idea"
The picture is pinnable and attractive and it displays the items in a more attractive way.
Where do photographers buy their props?
When you're photographing an item that you're writing about, think about the best way to display that item. If you saw the item in a glossy magazine, how would the magazine display it?
By picking up a few inexpensive photography props, you can make your photos much better.  I found the Christmas basket at my local drug store for less than $5. The bubble wrap and the bow I had on hand already.
A few other places to look include:
Flower shops
Craft stores
Thrift stores
Garage sales
Hardware stores
Flea markets
Is using props in photography something that you've tried?
Related reading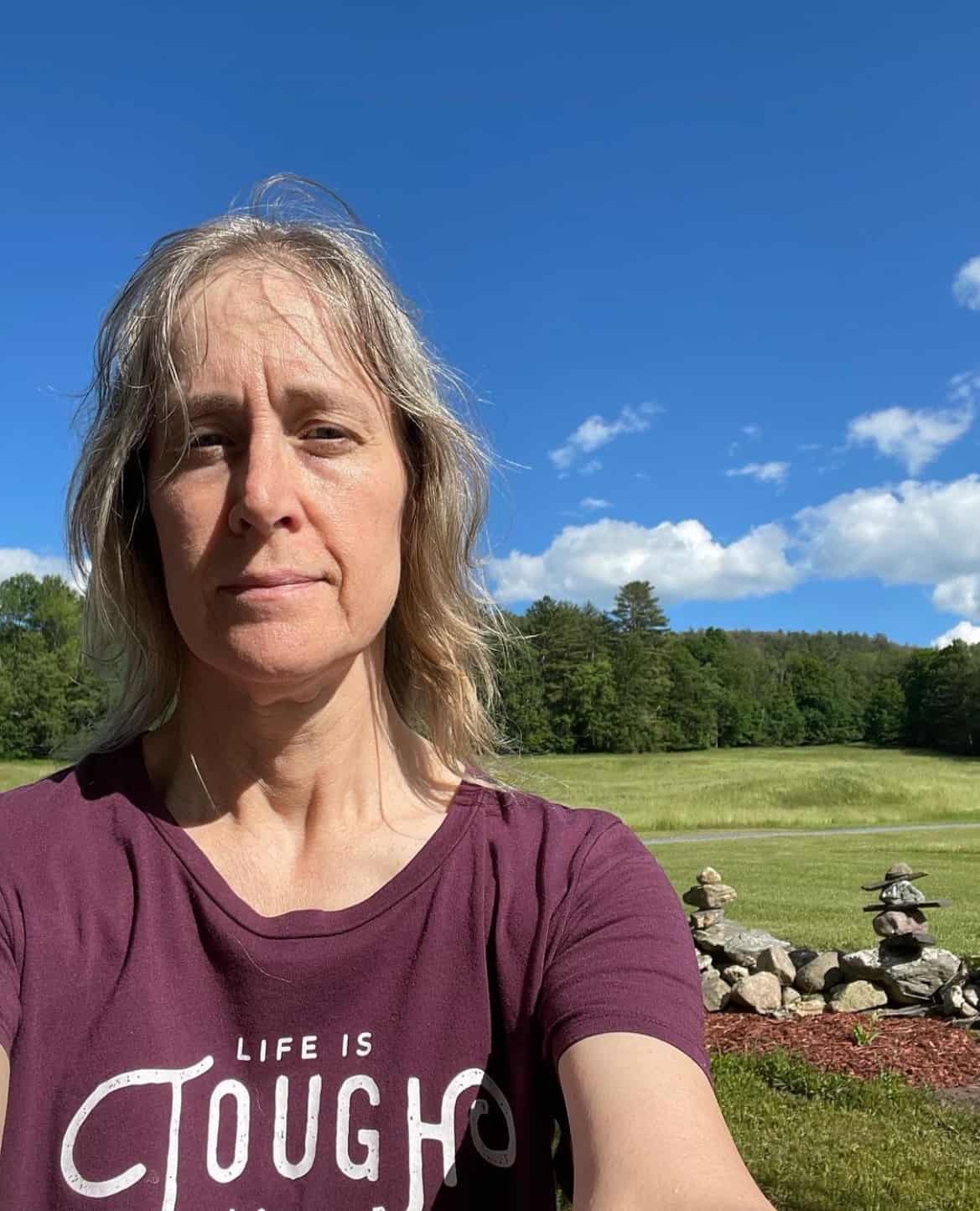 Professional blogger and social media addict. Sharing what's worked for me in my fourteen years of blogging. Tips and tricks for the non-technical blogger. If you'd like to work together, email info@ellenblogs.com to chat