Last Updated on October 24, 2022 by Ellen
Many attractions are beginning to ban selfie sticks which led me to ask "Are there selfie stick alternatives?" While the ban started slowly, Disney announced a ban on selfie sticks after a passenger on one of their roller-coasters took out a selfie stick. The roller coaster was shut down due to safety concerns.
Posts may be sponsored. This post contains affiliate links, which means I will make a commission at no extra cost to you should you click through and make a purchase. As an Amazon Associate I earn from qualifying purchases.
Selfie Stick Alternatives
Selfie sticks are used to move phone cameras further away from you in order to get a better "selfie" or self-portrait. If you've ever tried to take a selfie, you've probably found that getting your whole face along with whatever background or other people you want in the photo is definitely a challenge.
This applies not only to those that enjoy snapping photos of themselves on vacation but also for bloggers who use selfie sticks to take photos of their outfit of the day or of them promoting their client's products or venues.
How do you take a selfie without a stick?
If you're wondering how to get a selfie-style photo without a selfie stick, don't worry. There are a few other options depending on your situation and your smartphone. Here are a few selfie stick alternatives you can try.
Have someone else take the picture. This is the easiest alternative. Simply ask someone else to take your picture.
This is especially easy if you are traveling with friends or family. But, there are many people who are more than willing to snap a photo for you. If that's not possible in your situation, keep reading.
How do you take a selfie without holding your phone?
Use a timer on your camera. Grab a tripod and use the timer on your camera to delay taking the photo. Get in position and snap. iOS 8 for iPhones has a camera timer included. Tripods work wonderfully with smartphones. Or, you might want to try the GorillaPod for more flexibility.
Hands-free options
Try a stick and shoot camera. Several have been popping up in the last few months. These are handy miniature cameras that you can basically stick almost anywhere. That lets you get the best possible angle for your photo. This one is very popular.
Try an app. The CamMe Selfie App lets you gesture to your iPhone to tell it when to take a photo. Just set up your phone, get everyone in place and gesture. Best of all, it's free on iTunes for iPhones and iPads.
Can you record with a selfie stick?
Yes, you can definitely record a video with a selfie stick. You'll probably want to use your time to start and then do a bit of editing of the actual video itself. You may have an issue with sound though if you want your voice to come through since you'll be a fair distance from the phone if you use a selfie stick.
What to use as a selfie stick
I've seen all sorts of creative ways to use your phone with something other than a selfie stick to get the same results. But, honestly, the best thing to use as a selfie stick is a selfie stick. If you try to rig something else up, you risk your phone falling and being damaged or broken.
You can get an inexpensive selfie stick for less than $20. If you'd still like to make your own selfie stick, this post has three different methods you can try that should work.
If you're wondering how to take hands-free selfies, there are a lot of different alternatives. I find that I don't take a lot of photos of myself. Instead, I would rather capture the people and things around me. But, there are times for brand sponsorships that you need a photo of yourself at the attraction or wearing that cute shirt. When that's the case, using one of these selfie stick alternatives is a great option.
While many attractions, including Disney, Coachella, The Kentucky Derby, and Wimbledon have all banned selfie sticks, there are many places that still allow their use. If using a selfie stick is that important to you, you can simply choose an attraction that allows their use. Or, you can visit Disney and just take photos of people and things other than yourself.
Finally, learn more about using lenses for iPhones.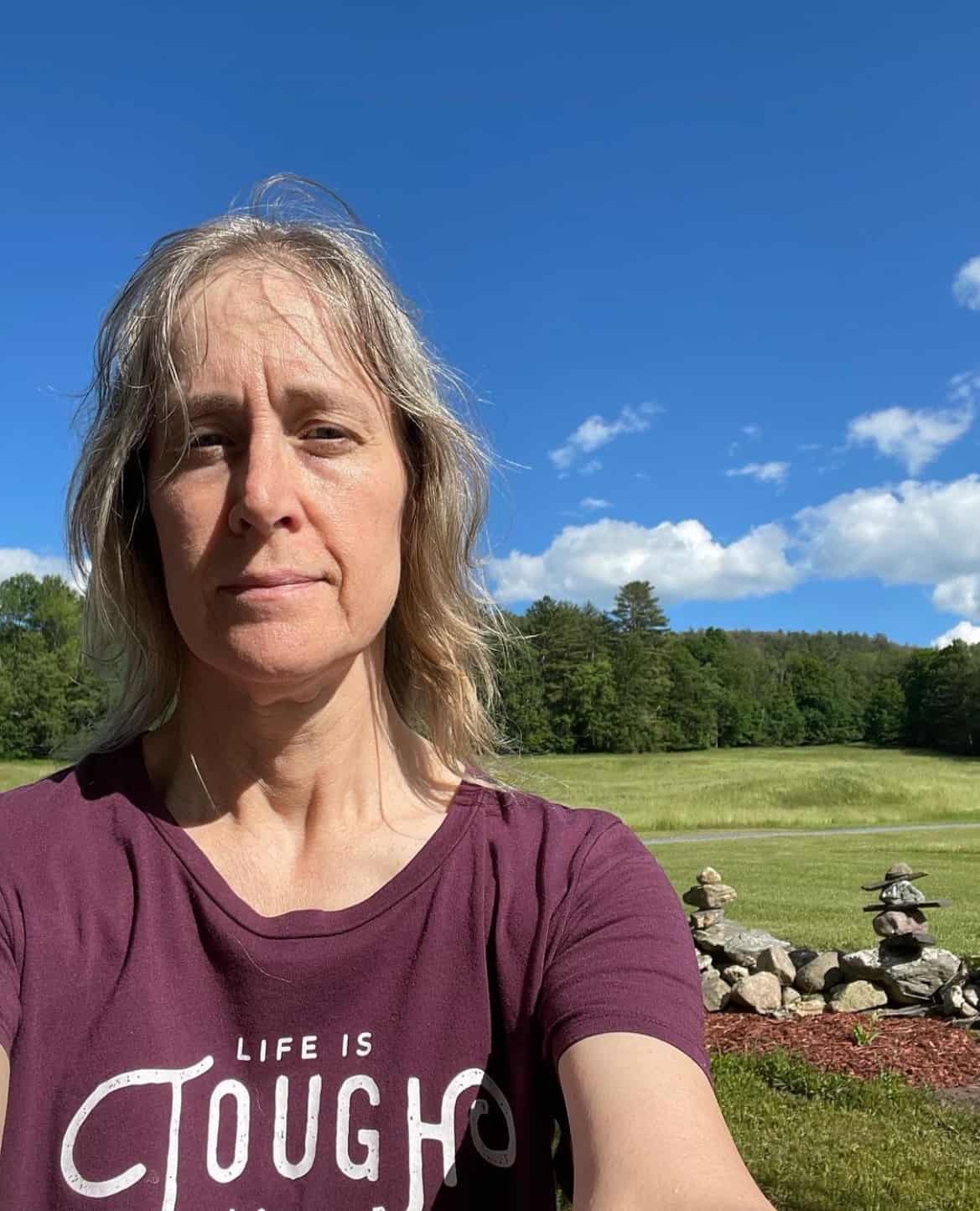 Professional blogger and social media addict. Sharing what's worked for me in my fourteen years of blogging. Tips and tricks for the non-technical blogger. If you'd like to work together, email info@ellenblogs.com to chat