Last Updated on July 30, 2023 by Ellen
Looking for same day pay? Check out these get paid same day jobs if you need to earn extra cash right away.
Posts may be sponsored. This post contains affiliate links, which means I will make a commission at no extra cost to you should you click through and make a purchase. As an Amazon Associate I earn from qualifying purchases.
Get Paid Same Day Jobs
Most jobs pay weekly or even bi weekly. If money is short and you need money in your bank account or Paypal account weekly, it can be harder to find work.
There are ways to to earn more money and be your own boss with the gig economy. The past few years have seen an explosion of jobs that let you earn cash and get your funds instantly.
How can I get paid in the same day?
You can get paid the same day by engaging in jobs that offer immediate payouts. These include freelancing platforms like Fiverr and Upwork, where you can offer your services in diverse fields such as writing, graphic design, or programming.
Gig economy jobs like Uber, Lyft, and food delivery services like DoorDash and Postmates also offer same-day payouts.
Additionally, you can consider online tutoring or teaching languages, pet sitting, or selling products or second-hand items online. Remember, while these jobs can provide immediate income, they also require effort and dedication to ensure consistent earnings.
How can I work online and get paid immediately?
Working online and getting paid immediately is possible with certain platforms and jobs. Online survey sites such as Swagbucks or Survey Junkie allow you to participate in market research and receive compensation immediately after completing the survey.
Freelance platforms like Fiverr and Upwork often have an option for clients to pay immediately after the job is done. However, it's important to note that these platforms may have a processing time for transferring funds.
You can receive payment once your item sells. However, remember that these platforms may take a small fee from your earnings for using their service. Always read the fine print before you start working.
Benefits of working in the gig economy
If you want to get same day pay jobs, you will have the best luck with gig economy jobs. These companies pay daily and you can work on your own schedule.
They often pay direct deposit so you will need to have a bank account. Some offer a debit card that lets you use your extra cash when it's paid daily.
There are many gig apps that you can use. So, you will need to have a smartphone to earn money with these types of same day pay jobs.
Benefits of Gig apps
Flexibility: The gig economy provides the flexibility to choose your own hours, ideal for those with other commitments or those seeking a better work-life balance.
Income Diversification: Having multiple streams of income can provide financial security, especially during uncertain economic times.
Skill Development: Gig jobs often require a diverse array of skills, which can lead to professional growth and development.
Independence: Gig workers have the autonomy to choose the projects they work on, allowing them to pursue their interests and passions.
Quick Earnings: Many gig jobs pay immediately upon completion of the work, making them a great option for those needing quick access to cash.
Lower Entry Barriers: Many gig jobs do not require specific qualifications or a lot of experience, making them accessible to a wide range of people.
Networking Opportunities: Gig jobs can provide opportunities to meet and work with a variety of people, potentially leading to more work and business opportunities.
Potential for High Earnings: Depending on the gig, there is potential to earn a high income, especially for highly specialized or in-demand skills.
Variety of Work: The gig economy can offer a wide range of work across different sectors and industries, keeping the work exciting and diverse.
Remote Work Opportunities: Many gig jobs can be done remotely, providing the convenience of working from anywhere.
Driving jobs that pay the same day
Driving jobs have become a popular option for same-day payouts, particularly with the advent of various mobile apps. Here are five driving jobs that offer the advantage of same-day pay:
Keep in mind that same day pay jobs that involve driving require you have auto insurance. If you are in a city, you may be able to get some deliver driver jobs using a bike.
DoorDash: As a DoorDash driver, or "Dasher," you deliver food orders from local restaurants to customers. DoorDash offers a Fast Pay system that allows Dashers to cash out their earnings daily for a small fee.
Instant Cart: Instant Cart offers a grocery delivery service. As a driver, you shop for groceries at local stores and then deliver them to customers. With Instant Cashout, drivers can transfer earnings to a debit card and have access to funds within 30 minutes.
Uber Eats: Similar to DoorDash, Uber Eats drivers deliver restaurant orders to customers. Uber's Instant Pay feature allows drivers to cash out up to five times a day.
Lyft: As a Lyft driver, you provide ride services to the app's users. Lyft offers an Express Pay feature, which allows drivers to cash out their earnings instantly once they've earned at least $5.50.
Postmates: Postmates drivers deliver everything from food to retail items. With their Instant Deposit service, drivers have the option to cash out earnings immediately for a nominal fee.
Sell online
Selling products online is a tried-and-true method for earning same-day income. Here are some platforms where you can sell to get paid the same day:
eBay: This global marketplace allows you to sell virtually anything, from electronics to clothing to collectibles. You can list items at a fixed price or auction them.
Once an item sells and payment is received, you can immediately transfer the funds to your linked PayPal account.
Facebook Marketplace: This social media platform lets you sell items to local buyers in real-time. Once you and the buyer agree on a price, you can receive payment through Facebook Pay or in person upon pickup.
Poshmark: If you have clothes, shoes, or accessories to sell, Poshmark is an excellent platform. After you make a sale, the money goes into your Poshmark account, which you can then transfer to your bank account.
Mercari: Mercari is a selling platform where you can list almost any item. Once your item sells and the buyer rates the transaction, the funds are available for immediate deposit.
Depop: For vintage clothing and unique finds, Depop is the go-to online marketplace. After making a sale, you can transfer your earnings directly to your PayPal.
Remember, while these platforms facilitate quick transactions, they may also charge selling and processing fees. Always consider these expenses when pricing your items and determining your potential profits.
Survey Junkie: A Quick Payout Option
Survey Junkie is a popular online platform that allows you to earn cash by participating in market research surveys. The platform is easy to use, and you can start earning immediately after signing up and completing your profile.
One of the most attractive features of Survey Junkie is its low payout threshold. As soon as you accumulate $5, which equates to 500 points on the platform, you can cash out your earnings. This low threshold makes Survey Junkie an excellent option for those needing to generate income quickly.
The amount earned per survey varies depending on its length and complexity. Generally, the longer and more intricate the survey, the higher the payout. The platform offers an assortment of surveys, providing ample opportunities for members to reach the $5 threshold quickly and frequently.
Once you've reached the payout threshold, you can choose to redeem your points for cash via PayPal or as e-gift cards for popular retailers. With Survey Junkie, you can turn your spare time into cash swiftly and conveniently.
Pet Care for Pet Owners
Pet care services offer another opportunity to earn income quickly. Particularly, pet sitting and dog walking jobs can provide fast payouts, often on the same day or immediately after the service is performed. Here are a few platforms to consider:
Rover: This platform connects pet owners with pet sitters and dog walkers. After each service, pet owners pay directly into your Rover account, and you can withdraw your earnings within 1-4 business days.
Wag!: Wag! is specifically tailored to dog walking services. Paid per walk, dog walkers can expect payment to be transferred to their account weekly.
Care.com: While known for babysitting jobs, Care.com also offers pet care opportunities. Payment procedures and timelines may vary, but often clients pay immediately after services are rendered.
PetBacker: With PetBacker, pet sitters and dog walkers provide services, and once the job is completed, payment is transferred to their account, usually within a few days.
These platforms make it simple to connect with pet owners in need of services while also providing a relatively quick turnaround on payment for completed jobs.
Some of these jobs pay weekly so may sure that you understand the terms if you want same day pay. You can do weekly pay jobs along with jobs that offer same day pay to earn extra money.
Day Labor Temporary Jobs
Day labor temporary jobs entail short-term engagements that are typically manual labor roles. They can range from construction work, landscaping, cleaning, or moving services, among others.
The key characteristic of these jobs is that they do not require long-term commitments, and payment is usually made on a daily basis following the completion of work. Day labor jobs can provide an immediate source of income and are often accessible to individuals regardless of their skill level or educational background.
Can you really work online and get paid instantly?
Yes, you can indeed work online and get paid instantly, but it largely depends on the type of work and the platform you choose. As outlined in the previous sections, there are many online platforms such as Fiverr, Upwork, DoorDash, Uber, Lyft, and Postmates that offer immediate or same-day payments for services rendered.
You can make same day pay by selling on online marketplaces like eBay, Facebook Marketplace, Poshmark, Mercari, and Depop.
However, it's significant to note that while these jobs can provide immediate income, consistency in earnings requires dedication, effort, and in some cases, a unique skill set.
Summary
In summary, there are numerous routes available for individuals seeking to earn an income quickly. Through online platforms such as eBay, Facebook Marketplace, Poshmark, Mercari, and Depop, you can sell a range of items and receive payment swiftly.
Many paid survey sites like Survey Junkie provide opportunities to make money by participating in market research.
For animal lovers, pet care services like Rover, Wag!, Care.com, and PetBacker offer a quick revenue source.
Day labor temporary jobs present another means of fast income, especially for those open to manual labor.
The digital age thus opens a diverse array of avenues to generate income rapidly, but it's crucial to remember that consistent earnings demand commitment, time, and sometimes specialized skills.
Online jobs are ideal for those with flexible schedules who need quick money.
Related Reading
You may also enjoy these: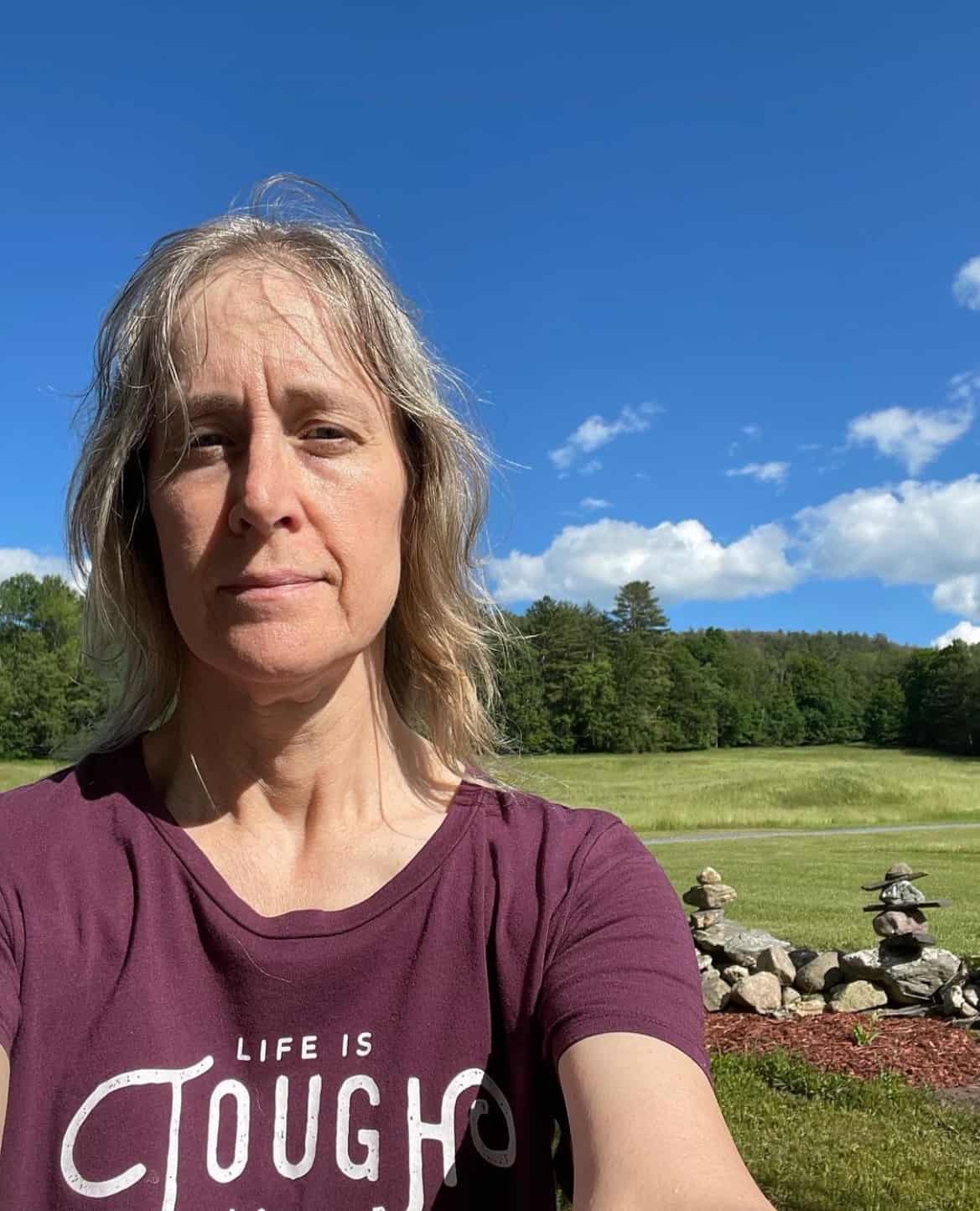 Professional blogger and social media addict. Sharing what's worked for me in my fourteen years of blogging. Tips and tricks for the non-technical blogger. If you'd like to work together, email info@ellenblogs.com to chat