Last Updated on July 30, 2023 by Ellen
Check out these work from home non phone jobs. You can work remotely on your own schedule with these remote positions.
Posts may be sponsored. This post contains affiliate links, which means I will make a commission at no extra cost to you should you click through and make a purchase. As an Amazon Associate I earn from qualifying purchases.
Work From Home Non Phone Jobs
There are several different home jobs that don't involve using the phone. These range from data entry jobs and freelance writing to virtual assistants and transcription jobs.
These jobs don't typically involve phone calls. But, they do require an internet connection.
When it comes to home jobs, you can often find a rewarding career with high-paying clients. But it will take time to build up a list of clients.
Most of these jobs are independent contractors. This means that you often work for yourself and set your own hours. The non-phone jobs here don't offer benefits or vacation time but they do let you work on your own schedule.
Pay rates for remote jobs vary greatly based on your prior experience. If you have previous experience, you can expect higher pay ranges. Get Hustle from Home for a full listing and how to get started.
How can I work from home without a phone?
There are a few ways that you can work from home without using the phone. One way is to do data entry jobs. This involves working with clients to transcribe their data into a computer system.
Another way is to become a freelance writer. You can write articles for clients and get paid per article. And, you can also do ghostwriting, which is where you write articles or books for a client, but they get to put their name on it.
You can also work as a virtual assistant. This involves doing administrative tasks for clients, such as scheduling appointments and sending emails. You can also do transcription work, which is transcribing audio files into written text.
What type of education do I need?
This really depends on the type of job you want. You don't need any degree to do data entry or become a virtual assistant. But, you may find an associates degree or bachelor's degree helpful if you want to do technical support or graphic design.
A college degree is not necessary for most non phone work online.
There are a number of jobs that don't require talking on the phone. Here are some of my favorites.
Data entry jobs
These non phone jobs are some of the most popular work from home jobs. This is because they offer a flexible schedule and can be done entirely from home.
Data entry involves inputting data into a computer system. This can be anything from customer information to inventory data. Data entry is often low-paying, but it can be a good way to get started with working from home.
You must be a fast and accurate typist for this type of non phone work home job. Data entry home jobs often pay by the word so be sure to check the pay rates.
Freelance writing jobs
If you have a knack for writing, you may be able to find work as a freelance writer. Freelance writers produce content for websites, blogs, and other online publications. They typically work on a per-project basis. Check social media sites and groups on Facebook for people hiring for this type of non phone work.
Virtual assistant jobs
Virtual assistants provide administrative support to clients from home. This can include anything from scheduling appointments to managing email accounts. Virtual assistants usually work for small businesses or entrepreneurs.
Online transcription jobs
Transcriptionists convert audio recordings into written documents. This can be anything from medical records to court proceedings. Transcriptionists typically work on a per-project basis and can set their own hours.
It's important that you are detail oriented for this type of job.
Photography
Magazines or newspapers often hire freelance photographers to take photographs for special events. Some photographers create stock images that others can purchase. You must be capable of producing high-end photographs to meet customer requirements. It's a rewarding career if you are passionate about photography.
Image reviewer and photo editor
An image reviewer looks at photos and decides if they are appropriate for a specific purpose. For example, you may review images for a stock photo website. A photo editor edits photographs to meet the requirements of a client.
Web developer
A web developer designs and creates websites. They often work with clients to create a custom design. Web developers typically work on a per-project basis.
Graphic designer
A graphic designer creates visual concepts for clients. This can be anything from logos to website designs. Graphic designers typically work on a per-project basis and work part time positions or full time.
Social media manager
A social media manager creates and manages social media accounts for businesses. This can include anything from creating posts to responding to customer inquiries. Social media managers typically work on a per-project basis and are often part time.
If you're interested in social media management, it's important that you understand how to make social media posts on a variety of social media platforms.
Blog management
A blog manager helps businesses to create and manage their blogs. This can include anything from creating content to promoting the blog. Blog managers typically work on a per-project basis and need to find their own clients.
None phone customer service jobs
Some companies provide customer service via email or online chat. You will not need a phone to do these jobs.
Where can I find a non phone job?
If you are looking for non phone work jobs, don't be fooled by ads promising you will find jobs with survey sites taking surveys or watching videos. While you may make a few extra dollars, you won't find home jobs taking online surveys.
If you do want to make money taking surveys, Survey Junkies is a high quality site that actually pays.
To find these work from home jobs, head to Fiverr and look at their hiring section to find job leads. They can be a great way to earn extra money if you want non phone work from home.
Be careful what sites you trust when searching for work. Some of the Reddit phone jobs mentioned in their forum are genuinely sketchy.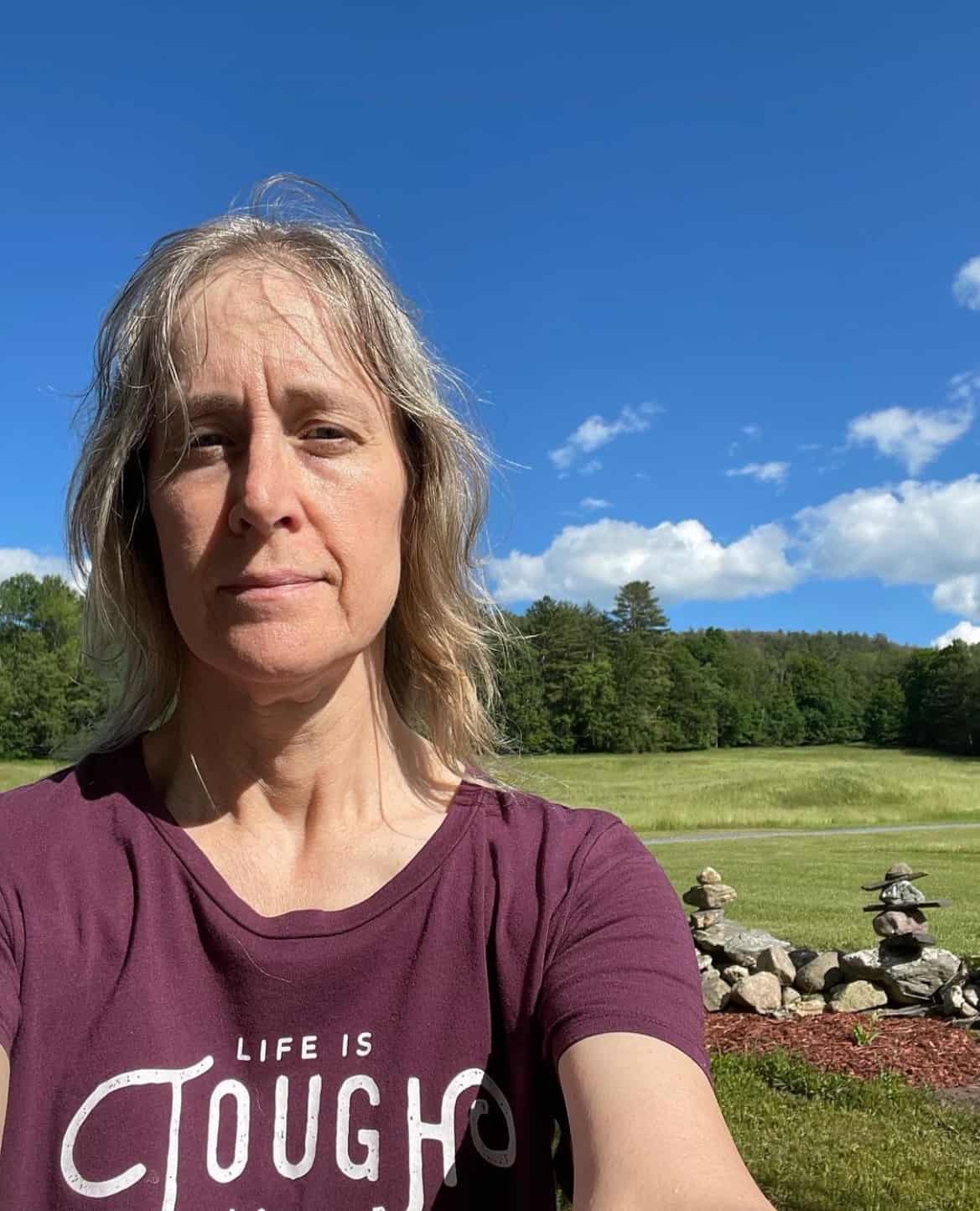 Professional blogger and social media addict. Sharing what's worked for me in my fourteen years of blogging. Tips and tricks for the non-technical blogger. If you'd like to work together, email info@ellenblogs.com to chat