Last Updated on May 23, 2023 by Ellen
Did you know you can do affiliate marketing without blogging? Check out these tips to promote affiliate links without using a blog.
Posts may be sponsored. This post contains affiliate links, which means I will make a commission at no extra cost to you should you click through and make a purchase. As an Amazon Associate I earn from qualifying purchases.
Affiliate Marketing Without Blogging
Some people believe affiliate sales are impossible without your own website. While running your own websites and blogs is the best way to get a great income from affiliate advertising, it's not impossible to be an affiliate marketer without a blog.
Affiliate marketing is about sending targeted traffic to an affiliate vendor and this is achievable through several different methods. If you can get your followers to click an affiliate link and buy on the sites, then you are fine. How can you succeed at affiliate advertising if you do not own a website?
You can do affiliate marketing without a website. It's important that you choose an affiliate program that fits your niche. To be a successful affiliate marketer, you don't want to just start affiliate marketing every product under the sun.
The most successful affiliate marketers have an online business focusing on a specific niche. Then you can join an affiliate program that fits that niche and begin affiliate marketing.
Remember, when you promote affiliate link posts on your landing page, social media posts, or blog post, you need to disclose that the post contains affiliate links.
What is an affiliate marketer?
An affiliate marketer is somebody who promotes products or services for a commission. They generally use an affiliate link to drive traffic to the vendor's site and receive commissions on sales generated from their referrals.
The affiliate marketing industry is not a get-rich-quick scheme. Marketing without a website is possible. But, as with any other affiliate business, you need to reach potential customers with your affiliate offers to begin making money online.
Evergreen Affiliate Marketing has lots of valuable information. I highly recommend it. Affiliate marketing blogs can be quite successful when run properly but so can programs run on social media.
Where to promote affiliate links
If you want smart passive income, share on these platforms.
Facebook
YouTube
Pinterest
Instagram
Online forums
Email newsletters
Promote through forums or online communities
The Web is the most popular place for the promotion of affiliate link websites. Find an online community where people discuss your product.
Please check the community or forum guidelines to understand what affiliate links will be permitted. Once you find the right online forums and communities, get involved.
Your active participation is important because it increases your trust among other forum members. Active engagement combines contact with a group of people and providing a solution to a problem they have. Drive them to that solution using an affiliate link to earn money.
Affiliate marketing on Pinterest
Pinterest is becoming a popular affiliate platform. Pinterest is viewed as an extremely powerful social media account for driving traffic to your webpage.
It is also widely known that Pinterest's users are more inclined to make online purchases. You could also add pins to a Pinterest board, which could be organized into groups. I like how Pinterest is essentially search engine friendly.
Promoting affiliate links on a social media platform like Pinterest make take time. Many affiliate marketers use a variety of social media platforms along with paid ads like Google Adwords.
Affiliate Marketing on Facebook
Facebook is one of the most popular social networking sites. It offers several opportunities for affiliate marketing, which can be divided into two categories: Facebook groups and pages.
You could create a group related to your product or service. The advantage of this option is that discussions can take place in the group, and members are more likely to click on affiliate links.
Creating a Facebook page is the other option. The advantage of this approach is that you can send updates to your fans, who are more likely to be interested in what you have to offer.
Affiliate Marketing through Email
Email marketing is one of the most effective ways to promote your affiliate products or services. It can also be one of the most expensive methods if not done correctly.
When done correctly, email marketing can be an extremely powerful way to reach your target market. You could include a link to your affiliate product in your signature file, which is included at the end of all your emails.
You will need to have subscribers to make money with affiliate marketing using email marketing. So, you can't easily promote affiliate products and make money online if you have no one reading your information.
Affiliate Marketing on YouTube videos
In affiliate marketing, you can get rewarded by selling ads through YouTube. If you are not looking for a blog, you should start a Youtube channel.
Google has surpassed YouTube as the third most searched search engine on its own. YouTube has gained popularity as an effective marketing platform for businesses in many ways.
Your YouTube channel is a good way to talk to people over the internet. You can write a review, advice, recipe, etc. Simply add a sponsored link for your video below your description.
You need to have a fairly good following to make money using affiliate marketing on YouTube videos. It may be easier to start with other online communities.
Promote your affiliate link through social media
Facebook, Twitter, and Instagram are good starting points. It's important to create posts that inspire people to click. This is one way that affiliate marketing without blogging can be more of a challenge – you have less room to write.
You should always use images when promoting your website to social media sites. Visually, it is proving attractive to the reader. As an additional note, make certain your articles match your niche.
Affiliate Marketing on Instagram
Instagram is becoming a more popular choice for affiliate marketing because it offers a unique way to share photos and videos with your followers.
You can also take advantage of the various features that Instagram offers, such as hashtags, filters, and location tags.
When you post an image on Instagram, make sure you include a relevant hashtag so that people can find your content. You should also tag the location of where the photo was taken.
This will help people who are searching for content in that specific location to find your post. If you have a website or blog, you can also include a link to your website in your Instagram profile.
You can also use a service like Link Tree to promote affiliate links. Just create a page and add your affiliate link to the app.
Tell me the best way to do affiliate marketing without a website?
There are a number of ways to do affiliate marketing without a website. You can promote your affiliate products through social media, email, YouTube, and Instagram.
You can also get creative and promote an affiliate program in other ways, such as through reviews, advice articles, or even recipes. If you want to be an affiliate marketer, the important thing is to be creative and think outside the box.
Where can I find an affiliate program to join?
There are lots of options for affiliate marketers. Just be sure to start affiliate marketing the right way by following these tips.
Look for affiliate products that match what you write about. This is the best way to be successful with affiliate marketing without blogging.
Amazon
Shareasale
Clickbank
Flex Offers
Impact
Help affiliate marketing isn't working!
if you have trouble achieving success without a website, make sure that you are in the right affiliate marketing program for your niche.
Make sure you are doing keyword research that will attract the right readers for your affiliate marketing offer. Get The SEO Checklist to be sure you're doing what you need to be doing.
Understand that you will need to grow your social media accounts to get free traffic to your site. If you want paid traffic, consider paid marketing or ad campaigns.
Affiliate marketing without a website takes time. But it's a good business model if you have patience. Sign up for my newsletter to download your free minimalist planner to get organized.
I hope I've given you a few ideas to start your own affiliate marketing business. Now, start promoting and attracting readers.
What are your favorite affiliate networks?
CPA marketing without a website
Cost per action or CPA marketing can be quite successful if you have a social media following that engages with your content. You don't necessarily need a blog for this. But, having an affiliate website may help you earn more.
How to find affiliate bloggers
If you're an affiliate manager looking for bloggers, try searching social media for the hashtag #affiliate. Not all bloggers create posts using affiliate links. And, some prefer to receive products first so they can experience the company for themselves.
More affiliate information
You can become an affiliate marketer without a website. Check out these articles for more information.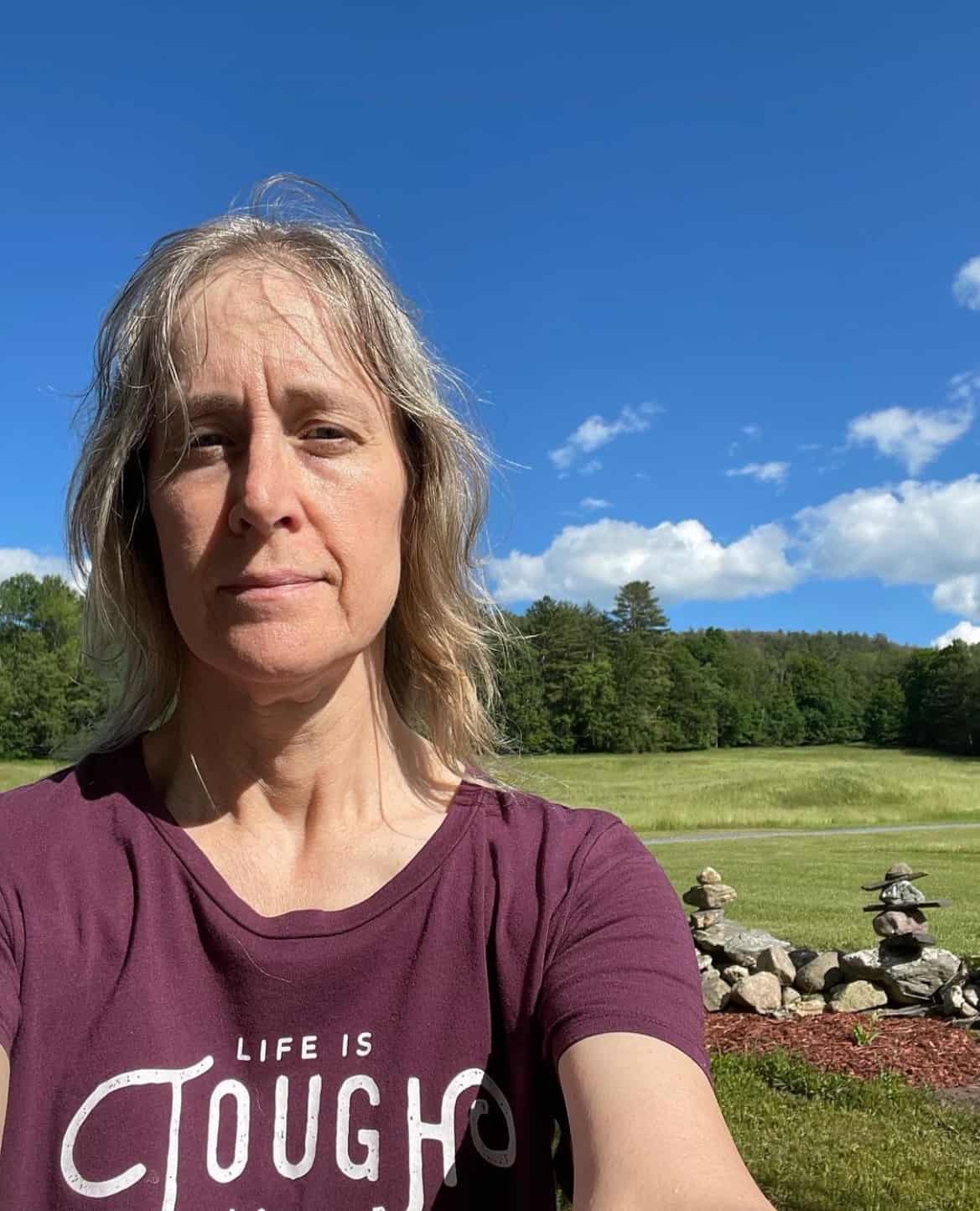 Professional blogger and social media addict. Sharing what's worked for me in my fourteen years of blogging. Tips and tricks for the non-technical blogger. If you'd like to work together, email info@ellenblogs.com to chat