Last Updated on March 28, 2023 by Ellen
If you're hoping to improve your MLM business, check out these MLM business tips and scroll to the bottom for a free MLM Business Building Checklist printable.
Posts may be sponsored. This post contains affiliate links, which means I will make a commission at no extra cost to you should you click through and make a purchase. As an Amazon Associate I earn from qualifying purchases.
An MLM daily checklist will help you stay focused and achieve your business goals for your network marketing business.
MLM Business Tips
As with any business, the key is networking. With an MLM Business, networking will come into play in a variety of different ways. You need to network to find new customers. You need to network to improve your skills. And, you need to network to recruit your downline.
Adding these tasks to your network marketing daily schedule can help boost your earnings.
Can you actually make money with MLM?
Yes, you definitely can make money with an MLM business. But, you need to set realistic expectations. You're not going to join, recruit a dozen people, and make $10,000 in two months. If you go into any business expecting that to happy, you will be discouraged when it doesn't.
So, you should look at an MLM business as a 3 to 7-year plan. Speak to someone who has done it and see what they earn. Do NOT ask the person who is trying to recruit you. All too often, they will tell you they make much more than they actually do in order to get you to sign up under them.
Network marketers are in this to make money and increase their downline. Work on personal development for true network marketing success.
How can I be successful in MLM?
You need to truly know and believe in the products that you sell. People can tell when you aren't being truthful. If you don't use the product yourself and truly know the benefits, how can you really recommend it to others?
Choose a category of products it makes sense for you to recommend. Do you have a cleaning business? Recommend Norwex. Do you have a fashion blog? Try Thirty-One Gifts or Avon. Learn how to choose the best direct sales company.
Network marketing tips for beginners
Know your products and take all available training classes offered by the business you've chosen. Use the products so that you can answer potential customer's questions. Be sure that you have the basic flyers, a business card, and handouts with you at all times in case you need them.
So, most places offer a bag that you can keep samples, cards, brochures and your datebook inside so you have it at all times. Use the daily method to expand your reach.
Find a mentor that is successful at MLM so they can guide you. It doesn't have to be in the exact same MLM you've chosen. But, you need to find someone you can learn from so you know the tricks that work. And, it will be helpful to have someone you can ask questions of.
Online MLM business tips
Don't forget social media. While a majority of your MLM business may be in person connections, it can be helpful to use social media to let potential new customers know what you have. If you create a Facebook page, you can let people know when specific items go on sale or when there are specials they'd like to know about. If you use Pinterest, you can pin high-quality pins of your products in use.
Be part of the team. Make sure that you show up for any company-wide or region-wide events. You can learn lots of valuable information from others in your area. And, everyone likes a team player. So, be willing to help others and they will be willing to help you.
Stay focussed and keep track of your goals
It's easy to get distracted with everything that's involved in running an MLM business. Be sure that you keep track of your goals and work toward them each day. Using a business building checklist will help you stay on top of where you are each day. And, you'll have a visual reminder and record of what you've done. You will be able to see your strengths and your weaknesses so that you know what you need to do to improve. And, you can see what is and is not working.
So, you can grab a binder and download my PDF Business Building Checklist for free. Then make some copies and start using it every week to keep track of your business goals. You'll soon have a firm foundation so you can move forward and achieve your goals. You may want to laminate one so you have it handy when you want it.
Finally, learn more about the difference between an MLM and a pyramid scheme. And learn more about this MLM follow up system.
Related Reading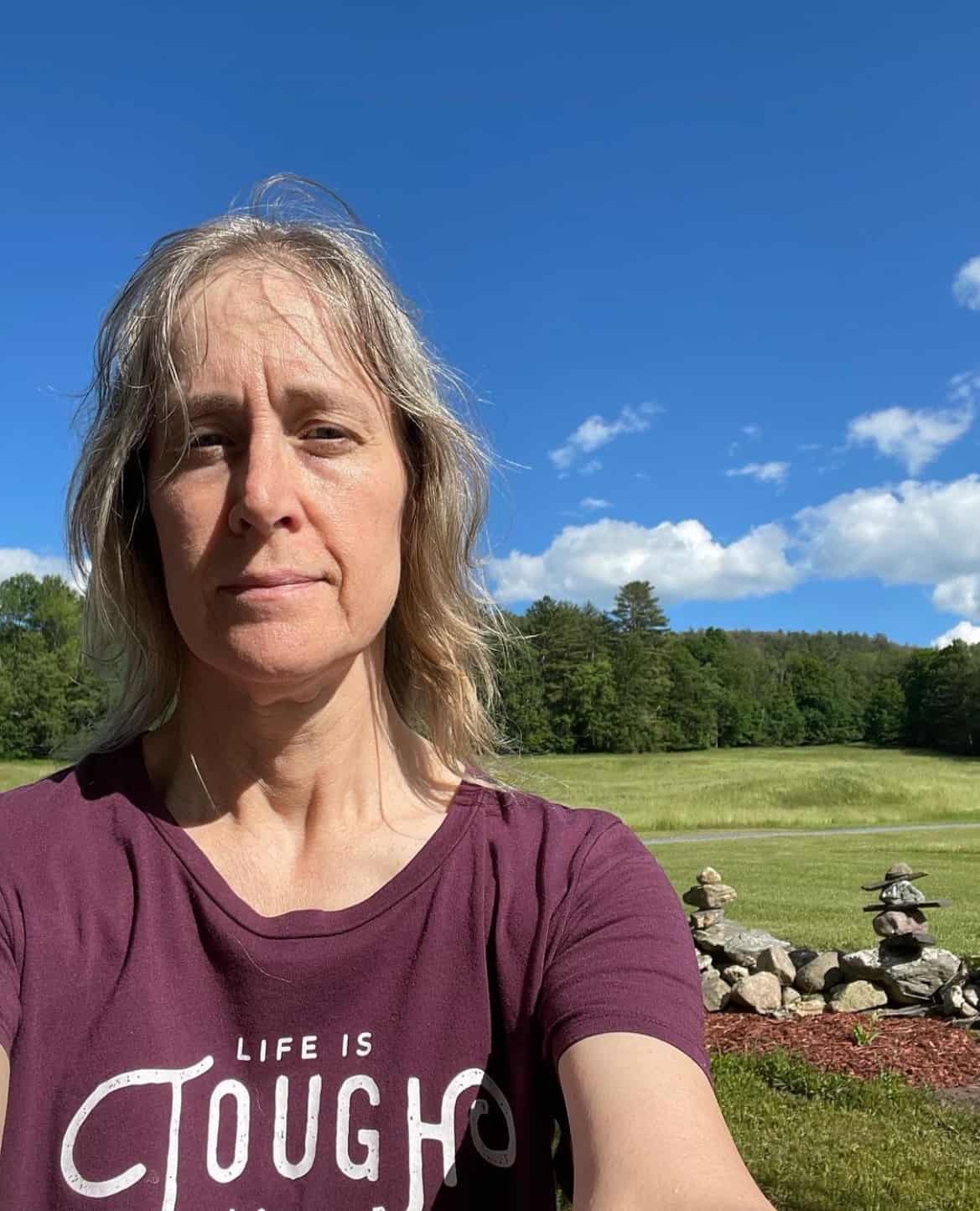 Professional blogger and social media addict. Sharing what's worked for me in my fourteen years of blogging. Tips and tricks for the non-technical blogger. If you'd like to work together, email info@ellenblogs.com to chat