Last Updated on August 26, 2023 by Ellen
Wondering how to use Pinterest for Etsy? Check out these tips to use your Pinterest account to drive traffic to your Etsy store.
Posts may be sponsored. This post contains affiliate links, which means I will make a commission at no extra cost to you should you click through and make a purchase. As an Amazon Associate I earn from qualifying purchases.
How to Use Pinterest for Etsy
If you're a business owner who owns an Etsy store, then you should learn about Pinterest and Etsy. Pinterest has grown beyond simply being an easy way to see beautiful photographs.
Pinterest is becoming an increasingly popular marketing tool and gaining recognition from the web for generating visitors to blogs, websites, and Etsy shops. The Pinterest and Etsy combination can really work well.
Does Pinterest work for Etsy sellers?
The short answer: Yes. The Etsy Pinterest combination is definitely one that works.
Using Pinterest for Etsy is an easy and effective way to drive traffic and sales to your Etsy shop. It's a wonderful way to grow your social media presence as well as share, promote, and expand your brand.
If you haven't already, why not open an Etsy shop and start selling?
Create a business Pinterest account
In order to see analytics for your pins so that you can find out what's working and what isn't, you will need a Pinterest business account. This will help you drive traffic to your Etsy shop.
You cannot see Pin stats without a Pinterest business account. You can start the process by going to your Pinterest settings. If you want to use Pinterest for Etsy, this is a crucial step for Etsy sellers.
Why you should focus on Pinterest?
Use Pinterest as part of your marketing campaign for maximum success for several reasons. The first is that Etsy sells to more than 54m customers monthly. Try searching for Etsy on Pinterest and you will see what I mean.
There are almost 150 million daily Pinterest users. You put the products you create on the Internet on Pinterest and it will attract people who might never know about Etsy. Almost 2 million people use Pinterest every day. That's a lot of potential customers for your Etsy site.
Create your Pinterest profile
Make sure you create a professional profile on Pinterest. This is where people will decide whether to follow your pins or not, so make it catchy and done well.
Use the description section for mentioning that this is your Etsy shop. If you do not have an Etsy shop yet then it's time to sign up and open one now.
Make sure that you link Etsy in your profile to drive traffic. And, be sure to link Pinterest on your Etsy profile.
Start pinning your Etsy shop on Pinterest
Create a collection of boards showing your store's personality and taste, and ensure all the boards are filled with pins to give pinners an impression it is worthwhile following.
Give clear and logical names for people who are interested in the topic.
Keep the name short to 20 characters. Categorizing each board and including the description will help attract viewers and increase the chances of searching for your website.
Pick an attractive covers pin that quickly provides a visual impression of the board.
How to share Etsy listing on Pinterest
Use the Pinterest button on your listing to share the pin to the correct board. Just be sure that the Etsy listing images are vertical and not horizontal.
Can I do manual pinning?
Yes, you can manually pin items for your Etsy shop. I try to pin not only my own stuff but other popular topics that match my store on the Pinterest platform.
Just check out the Pinterest search results when you enter a few keywords. Check out other Etsy shop pins you see and try to figure out what their Pinterest marketing plan is.
If you don't feel you have time to promote Etsy by pinning manually, you can use Tailwind to automate your Pinterest strategy.
Why do you need lots of different Pinterest boards
You want the ability to spread the pins across multiple boards. I have many boards that my customers would want to see, like DIY crafts, seasonal homes, floral designs, or décor.
Create Pinterest board names that are broad enough to contain enough images to promote your Etsy shop. You don't want to have only a few Etsy products pinned to an empty board. When creating boards keep this in mind.
This way, when people come to Pinterest and search for a particular interest, they can find my store. I have enough images of products from my website on multiple boards that people will see more often.
Create stunning Pinterest pins
People who are interested will then look at your pins to see what your Etsy store is about. So, you need high-quality photos of the products that are strong enough for people to understand them quickly.
When you create pins make sure that they are vertical images rather than horizontal for the best search results. You can use a collage to show off more than one Etsy product in your Pin image.
This is perfect for people who cannot go to your physical location and view the item in person. It's also a great way to drive traffic to your Etsy store using Pinterest!
If you can't create stunning pins yourself, I really recommend that you hire someone to help make attractive pins for you. You may also want to try using a site like Visme to drive traffic to your Etsy stores.
Beautiful images really can help drive Etsy sales. If you are going to promote your Etsy business, you need to make sure that your Pinterest account is attractive.
What are rich pins?
Rich pins provide a few extra details that people may want to know, such as the price. It shows up on Pinterest as a seller rating for organically grown products.
You can choose from a variety of different types of rich pins. These include event information, a recipe, a product review, and a list or slideshow pin.
If you receive a lot of reviews for your product you may want to consider turning these into rich pins.
How do people find my Etsy shop on Pinterest?
You can use the same keywords that are being used for your organic traffic to drive more traffic to your site. You just have to look at what kind of words or phrases people are using in their Pinterest search.
For example, if someone is looking for a night light, they might type in "Night light Etsy." This would take them to the Pinterest results page where other shops are listed.
You can also use this information to find out what kind of content your customers are looking for. Once you know that, you can create more pins or boards to drive traffic back to your Etsy store.
Don't just pin your own pins
When you sign up and open an Etsy shop, start by following other people. Look at their boards and follow the ones that match your store's personality and taste.
You can use this as an effective way to build a following of Pinterest followers who will begin seeing your pin images in their stream. Think of Pinterest as a visual search engine.
You may not think that it makes sense to share product pins from other vendors. But, as long as it isn't a direct competitor it can help your Etsy sales.
People are more likely to follow your own boards if they see beautiful images in their Pinterest feed. If your Etsy store is all about throw pillows, you may want to create a home decor board and pin candles from Etsy shop owners that would go with your pillows.
What about Pinterest keywords?
Keywords can be a powerful SEO tool when used correctly. But, when it comes to Pinterest, the key is to add words that people might actually use in their searches when looking for what you have pinned.
On Pinterest, keywords are always in the description of each pin and should include popular search terms you want customers to use when searching.
For example, if you're pinning a photo of a beautiful necklace with a pearl pendant, add Pin descriptions like "pearl necklace" and "pearl pendant". Do not add the word Etsy to the pin description.
This is because people who create interest boards on Pinterest usually put their boards in different categories, so you don't want to fill your pin description with words that describe only the item you're sharing.
Should I make multiple pins?
You can create several different pins on each of your boards. I love using Pinterest because it provides many opportunities for you to create multiple pins with the same image, giving fans the chance to share them in their own feeds.
Can I re-pin the same image?
Yes! You can re-pin the same image to all of your boards if you like. Just be aware that putting it on multiple boards may water down engagement, so you might lose followers because people think your shop is spamming them by pinning it on all your boards.
When in doubt, test it using an advertising platform like Promoted Pins or Pinterest Ads. Plus, don't forget to create unique pin descriptions for each board you pinned your products on.
Pinterest for Etsy will give you an excellent opportunity to increase the views of your products or stores.
As long as it is done right, there are no downsides to using Pinterest for your Etsy listings.
How to advertise Etsy shop on Pinterest
Once you have authenticated your link, you can head to your settings and create an ad campaign. Make sure that your pins are shippable first.
Now go ahead and start pinning Etsy pins on Pinterest! It's a great social media platform to drive more Etsy sales.
Learn more about making money on Pinterest.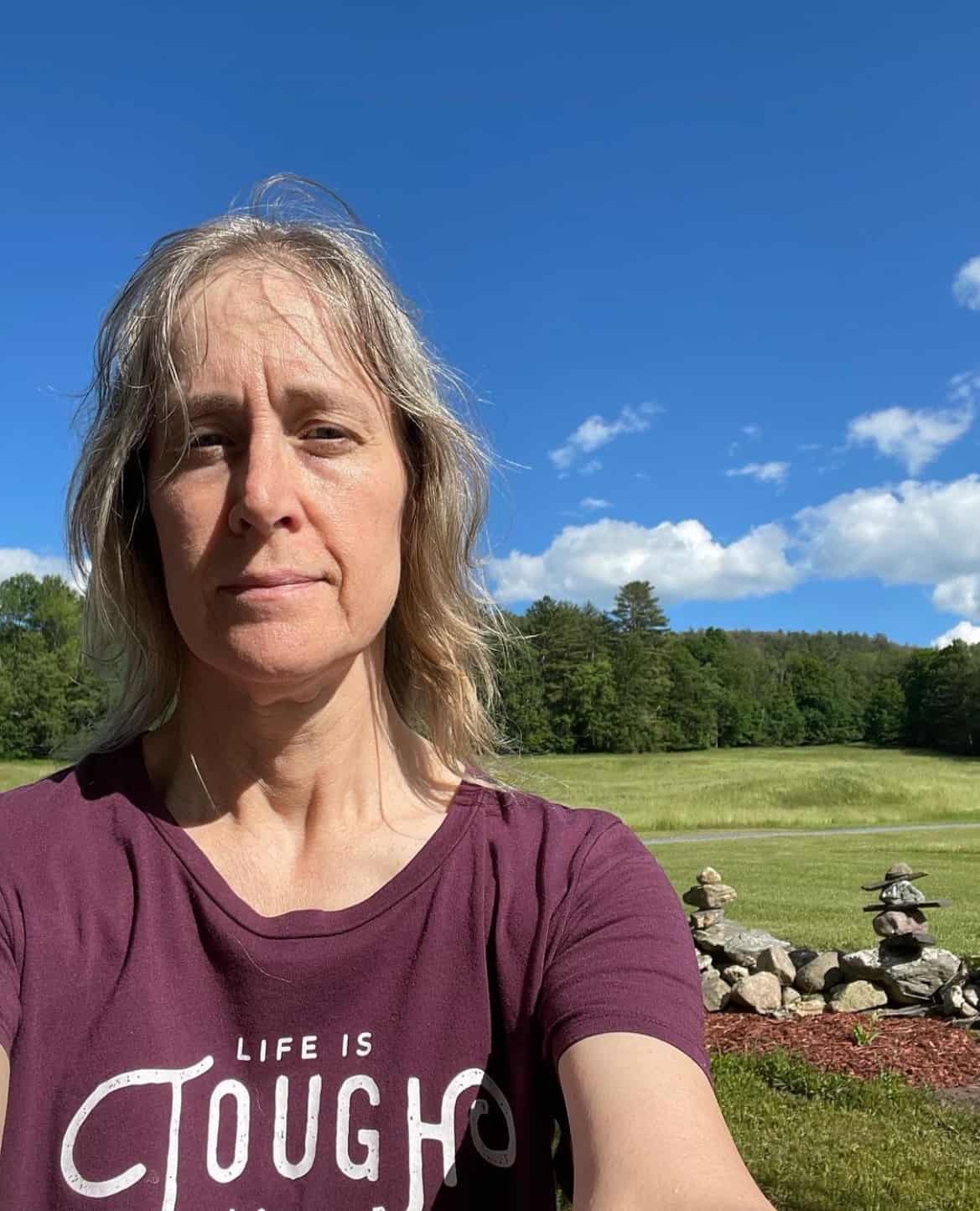 Professional blogger and social media addict. Sharing what's worked for me in my fourteen years of blogging. Tips and tricks for the non-technical blogger. If you'd like to work together, email info@ellenblogs.com to chat