Last Updated on April 19, 2023 by Ellen
Are you considering jewelry direct sales? Check out my favorite direct sales jewelry companies and a few tips to get started.
Posts may be sponsored. This post contains affiliate links, which means I will make a commission at no extra cost to you should you click through and make a purchase. As an Amazon Associate I earn from qualifying purchases.
Jewelry Direct Sales Tips
Online sales can be a wonderful way to start your own business. But, figuring out which direct sales companies you should sign up with can be tough. Here are a few I work with and tips to start your own business selling jewelry.
Determine what kind of jewelry you like and who your market is. Do your research on the direct sales jewelry companies and read reviews to determine if this business opportunity will be a good fit for you and your customers.
An independent jewelry consultant will make most of her money from at home party business opportunities. Jewelry parties like Paparazzi price their products low so that customers will purchase more. Keep this in mind when you sell jewelry from home.
Best jewelry MLMs
Making jewelry sales from home is a great way to earn income. There are many direct sales companies to choose from. Determine your needs and follow these tips to find the best MLM jewelry companies.
Create a direct sales website. This can be as simple or robust as you desire, but it is important to have your own presence online so customers know who they are buying from. Note that some direct sales jewelry companies provide this free of charge. Others do not allow you to have your own website.
Build your direct sales network. Again, this can be through any number of social media channels. It might be Instagram, Facebook Groups, Pinterest, or Twitter. If blogging is something that fits your personality, that's another great place to network for your direct sales jewelry company.
Be Patient! Some days you will get lots of sales and other days you'll wonder why you ever thought this was a good idea. It is important to work through the ugh days by focusing on why you are doing this in the first place.
Photography tips for selling jewelry
When selling jewelry online, make sure you have ample images of each piece. Make sure the lighting is good and that there are no shadows on the jewelry in your photos.
For a lot of direct sales business companies, it is required for pieces to be photographed in a certain way with specific lighting so read all the requirements carefully before you start shooting. Others allow you to use their images.
What is direct sales?
Direct sales also called network marketing, is a retailing method where the sales force is compensated not only for sales they generate but also for the sales of those they recruit. Check out these direct sales ideas to earn more.
In this kind of business model, you earn a percentage of what your downline sells as well as a percentage from what you sell yourself. This can be a very lucrative business model if you have a large downline. You also get residual income from the sales of other people in your team in some cases.
Jewelry party companies are a great way to earn extra cash and stock up on affordable jewelry of your own. If you make enough sales, you could literally have unlimited product credit with some of these companies.
What do I need to work with direct sales jewelry companies?
Most direct sales jewelry companies will either charge you a monthly fee for a website or ask that you buy marketing materials or discounted jewelry from them to get started. Keeping stock on hand helps with home jewelry shows.
Jewelry starter kits can range from $20 to $200 depending on what direct sales company you sign up with. Independent stylists are often encouraged to hold home parties and recruit new consultants.
If you aren't interested in buying start-up kits or taking advantage of an ambassador incentive or bonus programs, make sure you choose a company that doesn't require this.
You may not want to invest in your home business until you're sure you can actually sell jewelry and make money. If you just love jewelry and want to join a direct sales jewelry company to get a discount on your own jewelry, you can do that too.
Social media accounts
A kit (optional in some cases)
Friends to network with
Paypal or a bank account

Direct sales jewelry companies
There are many jewelry consultant companies out there.  If you've ever seen jewelry sold at home parties, chances are that was a MLM jewelry company.
Keep in mind that many popular direct sales companies like Avon sell personalized jewelry along with other product lines.
I have been selling jewelry online for several years. Here are a few of my favorite direct sales jewelry companies:
Kolejax Designs:
My favorite direct sales jewelry brand is Kolejax Designs. Why? The pieces are stunning, and the quality of each piece is excellent. I also like that most of their pieces can be worn together to create many different looks with only a few items (my kind of jewelry).
Other tips for selling Kolejax: Since the pieces are affordable, don't be afraid to invest in your inventory financially. You will sell items if you have them! It's often easier to sell low-cost jewelry than those that are more expensive.
Make sure you keep up with promoting your website because you will earn a commission on sales that go through your site. Have some fun with the jewelry, and make it look great for your customers to see. Sign up here. It's my favorite multi level marketing jewelry company.
Initials Inc.
The quality of each piece is wonderful. While Initials Inc. does offer lower-priced options, this brand probably has the most expensive jewelry which may not fit into everyone's budget. Perfect for those with a more affluent clientele.
This is a great direct sales opportunity if you sell other types of products for women like bath and body, fashion, or beauty products. Have a party and promote all of these brands.
Other tips for selling Initials Inc.: Your customer will want to see the piece on, so have a mannequin or some sort of model ready. Also, some customers may not be as savvy on their computers as others so make sure all your images are clear and easy to see what the piece really looks like. Find out more.
Trendy Jewelry Shop:
This is my newest direct sales jewelry company. I joined because there are quite a few different items to choose from, not just one type like the other companies I've been with in the past. While most pieces can be worn for casual days out and about, it's nice to have some more formal options too.
Tips for selling Trendy Jewelry Shop: There are tons of options to choose from, making it easy to find something for any occasion. You will be able to meet the needs of many customers with most items priced under $15.
You can find lots of unique jewelry including earrings and bracelets for a very low price. It's easy to purchase a variety of jewelry for very little money. Sign up here.
Touchstone Crystal Jewelry:
Touchstone is one of the jewelry companies you need to join if you want to earn free jewelry. They have lots of beautiful accessories for women. I love that many of the jewelry pieces have Swarovski crystals. It's a fantastic jewelry business for anyone that loves having home parties. The quality is really amazing.
They do require an enrollment kit that costs about $99 plus shipping. It is worth it for the Touchstone Crystal jewelry that you receive but keep that in mind if you don't want to buy a starter kit. Learn more.
Stella Dot Jewelry:
I absolutely love everything about the company and the Stella Dot Family. Their pieces are high quality and very affordable. This is one of the companies that requires starter kits. There are two options depending on how much you want to invest in a home business opportunity.
Tips for selling Stella Dot: Make sure that you have several of their accessories on hand so your guests can see the quality I highly recommend the necklaces but the whole line is really stunning. Websites are included for Stella Dot consultants. You will earn a commission on sales through your site. Find out more about Stella Dot.
Origami Owl:
Origami Owl has lots of different pieces than their competitors which makes it easier to sell this line. Most items can be worn for any occasion or even to work.
It also allows your customer to pick something that they can wear regularly instead of just once in a while. It is one of the most popular MLM necklace companies.
Tips for selling Origami Owl: The starter kits are a bit expensive if you want a kit with inventory so remember that you will need to sell quite a few pieces before you can break even. It takes time to build up your Origami Owl family of consultants. Find out more.
Direct sales jewelry company with no investment
If you want to start your own home-based business without having to buy inventory, I recommend either Kolejax Designs or Trendy Jewelry Shop. You can certainly buy a starter kit if you want to but it is not required.
If you want to start to sell jewelry for your own jewelry business, direct sales companies are some of the easiest ways to do that. If you're concerned about the expense, look for jewelry companies that don't require you to buy a kit.
Once you start making a commission on sales, you may want to pick up a few pieces from the new line to show off to your potential clients. That way you won't spend more money on your business than you are earning.
More direct sales
If you're considering becoming a direct sales consultant, you may like these: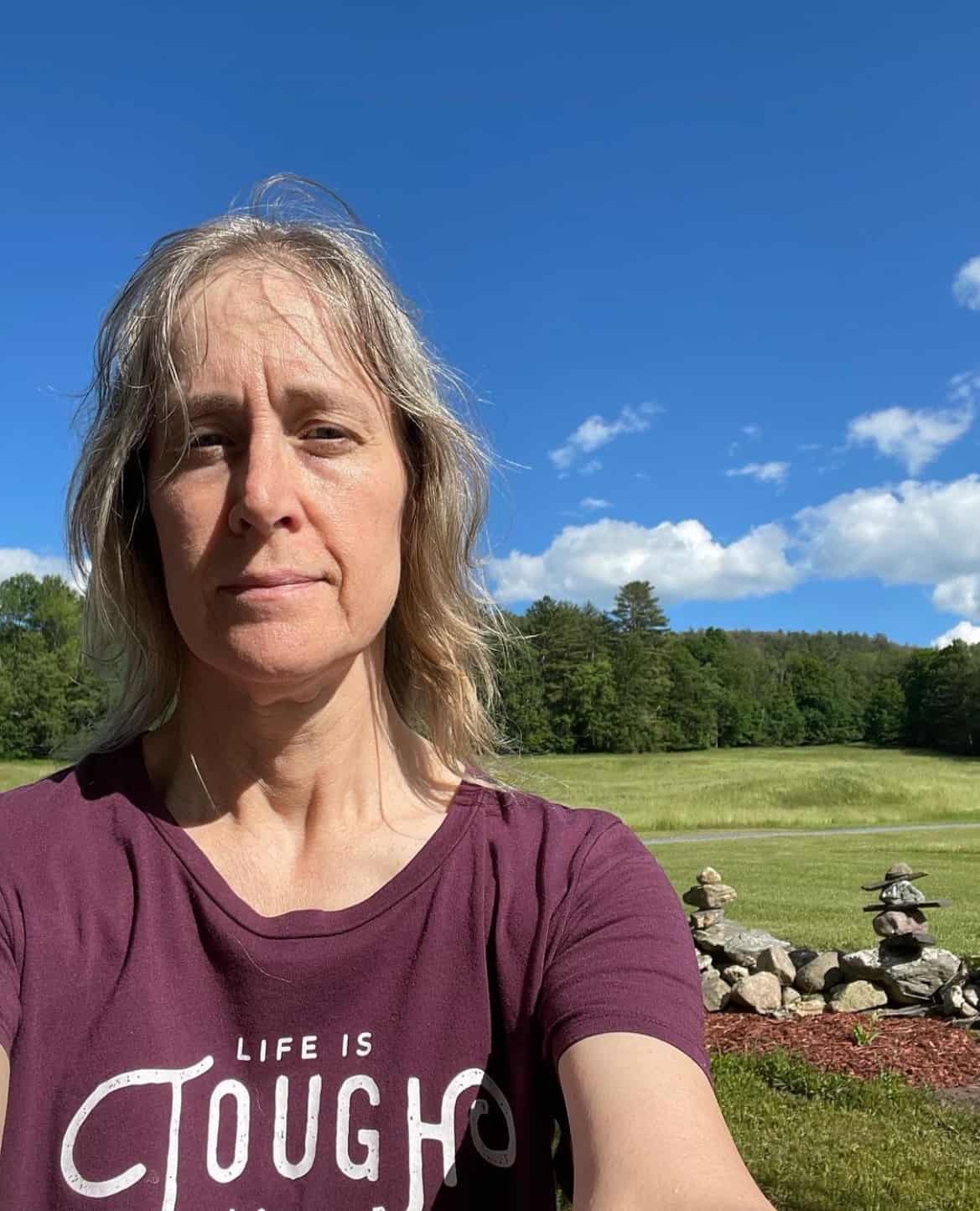 Professional blogger and social media addict. Sharing what's worked for me in my fourteen years of blogging. Tips and tricks for the non-technical blogger. If you'd like to work together, email info@ellenblogs.com to chat