Last Updated on June 7, 2023 by Ellen
Are you wondering how to become a make up consultant and sell beauty products from home? Keep reading and learn how to get started.
Posts may be sponsored. This post contains affiliate links, which means I will make a commission at no extra cost to you should you click through and make a purchase. As an Amazon Associate I earn from qualifying purchases.
How to Become a Make Up Consultant
You may love makeup and chat with your girlfriends about the latest beauty trends, but did you know that you could turn your passion into a career? That's right!
As a makeup consultant, you can earn a commission on the sales of beauty products that you recommend to your clients. If you're interested in learning more about this exciting opportunity, read on for everything you need to know.
To do this, many people join a direct sales company or look for a job in retail sales at a beauty company. But, you can start your own business selling cosmetics as well.
What Does a Makeup Consultant Do?
A makeup consultant is passionate about makeup and beauty products and enjoys helping others choose the right products for their needs. As a makeup consultant, you will work with clients one-on-one to help them select the best products for their skin type, tone, and desired look.
In addition to recommending products, you will also show application techniques and share helpful tips on how to get the most out of each product.
Most makeup consultants work for themselves and are responsible for finding their clients and creating a schedule. However, some larger companies may hire makeup consultants to work in their retail stores. If this is something that interests you, be sure to check out job postings at your local department stores and cosmetic shops.
Here are just a few things that a makeup artist may want to do:
Skin tone analysis
Hair style tips and hair care
Makeup application or makeup lessons
Share product knowledge
Apply cosmetic products
Teach clients to accent their best features
Show the latest hair style and makeup techniques
Help clients improve their skin complexion
Teaching about anti aging products
Essential oils for wellness products

What Are the Requirements?
There are no formal education requirements to become a makeup consultant. However, many successful beauty consultants have completed a cosmetology program or have received training from a major cosmetics company.
In addition to knowing various makeup brands and products, it is also essential to be up-to-date on the latest trends in the industry. After all, your clients will come to you for advice on which products are worth their money!
You don't need to go to beauty school. Many direct sales consulting companies have online training that will help you improve your skills and techniques.
Regarding personality traits, being bubbly, outgoing, and patient is essential when working as a makeup consultant. This is because you will be working with a wide variety of people, some of whom may be new to wearing makeup or unsure about what they are looking for.
It is your job to make them feel comfortable and help them find the perfect products for their needs.
You must have confidence in your skills in applying makeup so your customers trust you.
How Much Do Makeup Consultants Earn?
Makeup consultants typically earn a commission on the sales of the products that they recommend to clients. The average commission rate is 10-20%, but this can vary depending on the brand or company you are working with.
For example, some high-end cosmetics companies offer larger commissions than drugstore brands. Additionally, many consultants choose to charge an hourly rate for their services in addition to commissions.
To start selling beauty products from home, reach out to your favorite brands and inquire about becoming a consultant. Once you have established relationships with a few companies, start marketing yourself through word-of-mouth and social media. Before you know it, you'll have a steady stream of customers eager to book beauty appointments with you!
How to become a beauty advisor
The first step is to research companies that offer makeup consultants opportunities. Many different direct-sales companies provide exceptional training and support for their consultants.
Review different companies' reviews to see which would be the best fit for you.
Learn more about how you can become part of their team and look into any career or education opportunities they offer.
Once you've decided on a company, sign up to be a consultant on their website.
Remember, there are many related jobs, including makeup artist, consultants, teachers, team leaders, and beauty advisor. Each one is slightly different.
Complete training programs
Once you've signed up with a company, completing their training program is next. This will teach you everything you need to know about the products offered by the company and how to sell them effectively. In addition to completing the training program, take advantage of shadowing opportunities so that you can learn from experienced consultants.
If you cannot find a training program near you, you can take online courses or makeup lessons that will teach you more about applying makeup and skincare.
Or, you might want to consider cosmetology school. Look into careers near you to see if taking a course or two would be helpful.
Put together a portfolio.
Since you will be working with customers one-on-one, it is important to put together a portfolio that showcases your makeup skills. Include before-and-after photos of customers and headshots of yourself so potential customers can see your work.
In addition to your physical portfolio, create an online portfolio and social media accounts. Share photos and videos of your work and any blog posts or articles you've written about makeup. These will help you attract customers and show off your knowledge of beauty, hair, and skin tips.
Start selling makeup products.
After completing your makeup consultant training program and shadowing opportunities, you're ready to start selling! Begin by reaching out to your network of family and friends. Host parties or events where potential customers can learn more about the products offered by the company and try them out for themselves.
Follow up with each party or event guest to let them know how to purchase the products they like. Finally, don't forget to stay active on social media; this is an excellent way to reach new potential customers.
Best online beauty consultants jobs
Here are a few of the most popular makeup and beauty brand names. Always research any direct selling company with the direct selling association.
Mary Kay
Avon
Beauty Counter
Thrive Causmetics (cruelty-free)
Arbonne
Neora (skincare)
Color Street (nail wraps)

How to find clients as a makeup consultant
There are many ways to find customers as a makeup consultant. You can start by reaching out to your family and friends, hosting parties or events, or staying active on social media.
You can also look into working with a local cosmetics store, salon, or spa. Or, you might want to consider starting your own freelance business.
Consider offering office parties. You can sell products to people who attend parties. Consider allowing them to earn free product credits for each purchase they make. Free products don't have to be expensive. You can offer samples of spa products or lip gloss. Everyone loves free samples.
Whatever route you decide to take, market yourself well so potential customers can easily find you.
Offer a free makeup consultation.
As a makeup or beauty consultant, offering a free consultation is one of the best ways to attract new customers. This will allow potential customers to learn more about you and your services without pressure to make a purchase.
To find people who might want a free consultation, post fliers in local businesses or post on social media. You can also hand out business cards to potential customers.
When you meet with a potential customer for a free consultation, take the time to get to know them and their needs. This will allow you to make personalized recommendations and build a rapport with them.
Be sure to follow up after the consultation to thank them for their time and let them know you're available if they have any questions.
Do beauty consultants do hair styles?
Beauty consultants typically do not offer hair styling services. However, some beauty consultants may have a cosmetology license to provide hair styling services and makeup applications.
If you're interested in offering hair styling services, be sure to research the requirements in your state. You may need to complete additional training or obtain a license from the state cosmetology board.
If you have taken the courses for certification, you can create a whole look and expand into offering your skills to models or brides on their wedding day.
Supplies needed to do product demonstrations.
To do product demonstrations, you will need a few supplies. These include makeup products, makeup brushes, other tools, a skin tone color wheel, and a mirror.
It's also helpful to have samples of essential cosmetics products like foundation or concealer to share with your customers. The company you sign up with often has makeup application tools and samples.
You may also want a stool or chair for your customers to sit in while you do their makeup. This will allow them to be comfortable while they watch you work.
Always use makeup and skin care products you have personally tried and tested during product demonstrations. This will ensure that you are familiar with the products and can answer any questions your customers may have.
Finally, clean up your work area when you're finished. This will give your customers a positive impression of you and your consultant business.
There's no doubt about it—being a makeup consultant can be a hugely rewarding career choice! Not only do you get paid to do something you love and have fun, but you also get the satisfaction of knowing that you helped somebody else feel more confident and beautiful.
If this sounds like something you would be interested in pursuing, follow the steps outlined above, and before long, you'll be well on your way to building a successful business career!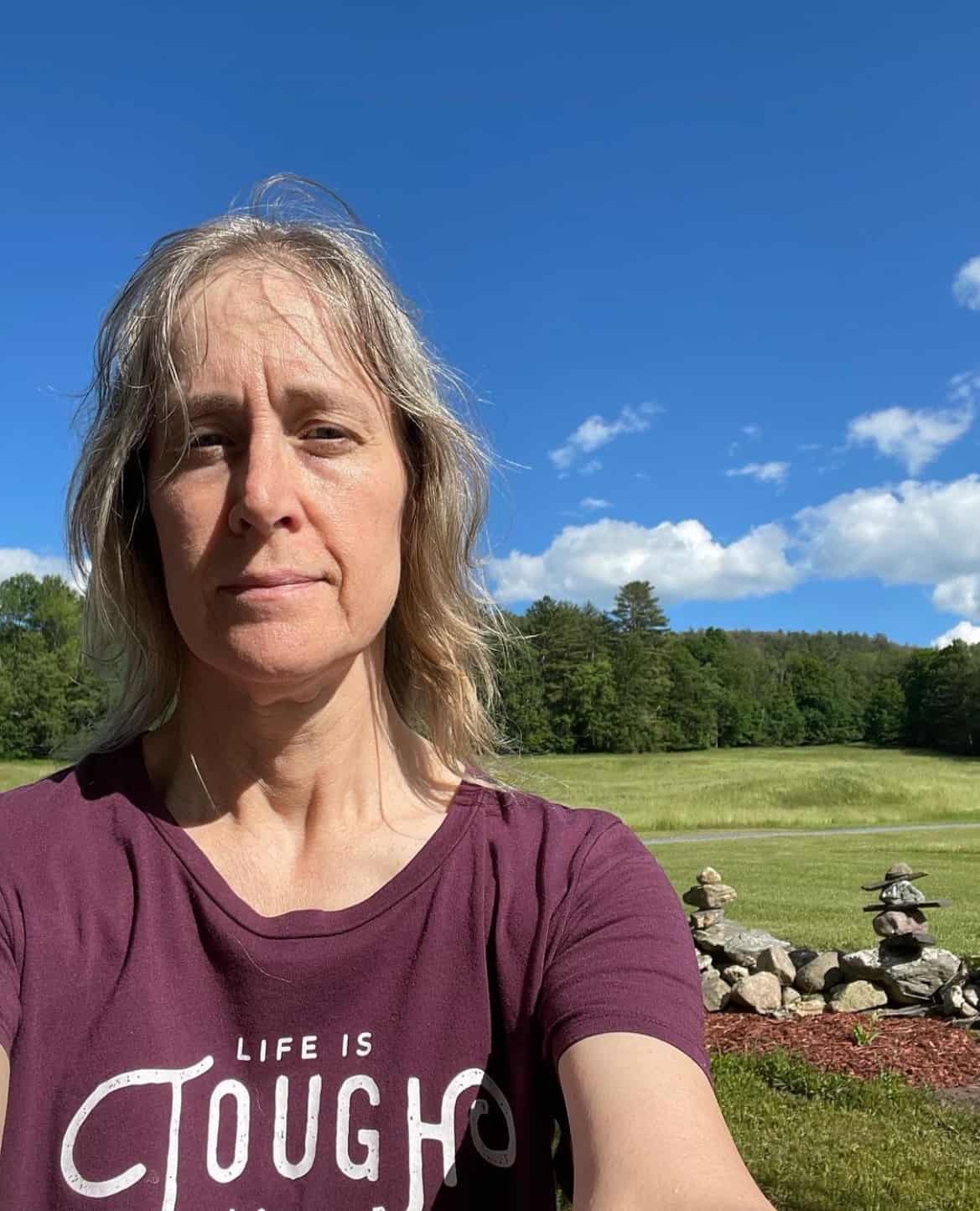 Ellen is a serial entrepreneur who owns 9 profitable blogs, two printable stores, an online vintage jewelry business, and a variety of other work at home endeavors. She shares tips for working at home successfully.