Last Updated on April 14, 2023 by Ellen
Learn how to make money on Facebook marketplace. Declutter and sell your things on Facebook to earn extra money.
Posts may be sponsored. This post contains affiliate links, which means I will make a commission at no extra cost to you should you click through and make a purchase. As an Amazon Associate I earn from qualifying purchases.
How to Make Money on Facebook Marketplace
With the economy the way it is, selling things you no longer want or need is an excellent way to make extra money. These tips will help you make the most money with the least effort.
You do need to join Facebook if you haven't already. You will need a personal account to list items for sale. It's also essential when running Facebook ads.
You can find some fantastic deals as people sell their unwanted items. So, you might want to consider retail arbitrage once you feel comfortable selling on Facebook marketplace. It can be a great way to earn money.
Keep reading for my best tips for selling on Facebook Marketplace. Learn how Facebook Marketplace works and a few of the rules.
What is Facebook marketplace?
Facebook marketplace is a feature on the Facebook app that allows users to buy and sell items within their local community.
To access Facebook marketplace, open the Facebook app and tap on the Marketplace icon (it looks like a little storefront). It's very user-friendly.
Once in the marketplace, you can browse through categories or search for specific items. When you find something you're interested in, tap on the listing to get more information.
If you're interested in buying an item, you can contact the seller through Facebook messenger to arrange a meeting time and place.
Selling on Facebook marketplace is easy and only takes a few minutes. To list an item, start by taking a photo of what you're selling. Then, add a title, description, and price.
Once your item is live, potential buyers will see your area in their news feed, depending on their Facebook settings.
Can you really make money selling stuff?
Yes! People are always looking for good deals on things they need or want, so if you price your items competitively, you're sure to find buyers.
However, it's important to remember that Facebook marketplace is not an auction site. You won't make the most money selling your stuff to the highest bidder. Instead, focus on pricing your items reasonably and attracting buyers looking for a good deal.
While Facebook marketplace works best for second-hand items, you can also make money on Facebook marketplace by selling artisan handmade items or services.
Can I make a full-time income on Facebook?
It's not likely, but you can make good money selling old stuff around the house. Making money online isn't as easy as some people lead you to believe.
But, you can also make money by having a garage sale or traditional yard sale. If you have personal items around the house you don't need, start selling them.
Selling on Facebook marketplace is an excellent way to make a little money while you declutter your home.
Do I need to ship on Facebook?
No, if you don't add shipping costs and mark your items to sell locally, you do not need to ship them. I prefer to only sell in my area, so I don't need to deal with shipping items.
Promote Your Services in Local Groups
If you have a pet sitting business or house cleaning service, don't forget to post locally for more customers.
To find these groups, search for your city name followed by "buy sell trade" or "services." For example, "New York buy sell trade" or "Los Angeles services."
Once in the group, post a photo of your service, description, and price. Be sure to include your contact information so potential customers can reach you.
You can also post in groups for specific local services, such as "pet sitting" or "house cleaning." These groups are usually smaller, but your post will be seen by people who are specifically interested in what you're offering.
By promoting your services in local groups, you can attract new customers and make more money on Facebook marketplace. As a business owner, it's a trade-off because you will need to use your personal details to post in some groups.
Can I sell in Facebook groups?
Yes, in addition to Facebook marketplace, you can also sell in groups. This can be a great way to reach a larger audience of potential buyers.
To sell in a group, start by finding a relevant group to join (for example, if you're selling baby clothes, try joining a local moms' group). Once you're a group member, you can start posting your items for sale.
When posting in a group, follow all the rules and guidelines set by the group administrator. For example, some groups only allow members to post once per week or require that all posts include a price.
Try to become an expert in your chosen field. That way, members will turn to you for advice, and you can then sell your items more quickly and make more money selling.
Selling in a Facebook group is a great way to reach a larger audience, but it does take a bit more time and effort than selling on the marketplace.
Who pays for shipping on Facebook marketplace?
The buyer is responsible for all the shipment costs, between $4.00 – $400, depending upon the weight of the package. Facebook has often advertised promos that include a shipping cost.
Remember that shipping breakable items is more complicated. You may need to buy packaging materials.
What are the selling fees on Facebook Marketplace?
There are no listing fees on Facebook marketplace so you won't pay anything until your item sells. Once it sells, you will pay 5% per shipment or a flat fee of $0.40 for shipments of $8.00 or less.
These fees do not apply to buy and sell groups unless you sell on Facebook marketplace.
Before you Ship on Marketplace
Facebook gives customers a shipping option if their product or service is available online. You will need a printer or mobile device to print labels using a computer or phone. I use a Rollo printer.
I like HP Instant Ink which saves lot of ink if you use a desktop printer. The system will automatically ship a cartridge to its customers if its supply goes low. Get one month free here.
Saving money is just as important as making money when you sell stuff.
Tips for selling on Facebook Marketplace
Selling items on Facebook marketplace is straightforward. Here are a few tips to help you sell items more quickly.
1. Take good quality pictures
This is key to selling anything online, but especially on Facebook Marketplace. People want to see what they're buying, so ensure your photos show the item from all angles.
If you have many items to sell, consider investing in a digital camera or photo booth to make the process easier. This will help you get bright photos to appeal to prospective buyers.
2. Write descriptive captions
Your photos might be great, but you won't sell anything if your captions are vague or nonexistent. Take the time to write detailed descriptions of each item, including size, condition, flaws, and what kind of person would love it.
3. Price competitively
Research similar items on Facebook Marketplace to see what other people are selling them for. You want to be competitive but don't want to undercut yourself.
If you're unsure what to charge for your retail price, start high and lower the price if you don't get any bites. You might consider selling multiple items in one batch, like baby clothing. Most buyers like to buy more than one item to save money on shipping fees.
4. Promote your items
Once you've got everything listed, it's time to start promoting! Share your items on your personal page and in relevant Facebook groups. You can also try boosting your posts to reach a wider audience.
There are lots of articles online about how to manage Facebook ads. It's not something I do for my Facebook marketplace sales. I don't want to spend the extra cash.
5. Be responsive
Respond as quickly as possible when someone expresses interest in one of your items. If you take too long, they may move on to someone else.
Answer any questions they have, and provide additional photos if requested. Ensure you send pictures of the actual item, not just a stock image.
6. Meet in a safe location
Choose a safe, public location if you're meeting up with someone to sell an item. Meeting at a coffee shop or park is usually a good bet. You won't need to deal with this if you ship items.
If you're selling something large or expensive, you may want to consider meeting at the buyer's home so they can inspect the item before completing the purchase.
Remember, you will need to ship items if you list them that way. Be sure to include that in your selling price. A very high price may discourage a potential buyer.
7. Get paid securely
Whenever possible, try to get paid in cash. This is the simplest and most secure way to receive payment when selling items.
If you can't meet in person, you can use a service like PayPal or Venmo to sell online. Make sure to agree on the payment method before completing the sale.
Selling on Facebook Marketplace is a great way to declutter your home and earn extra cash in your spare time. With a little effort, you can make a decent profit! It's a win win for everyone.
You may consider other apps to sell your items, like eBay, Poshmark, and Mercari. Go ahead and create a new listing today and learn how easy it is to make money on Facebook marketplace. Be sure you follow the Facebook Marketplace rules and avoid any prohibited items.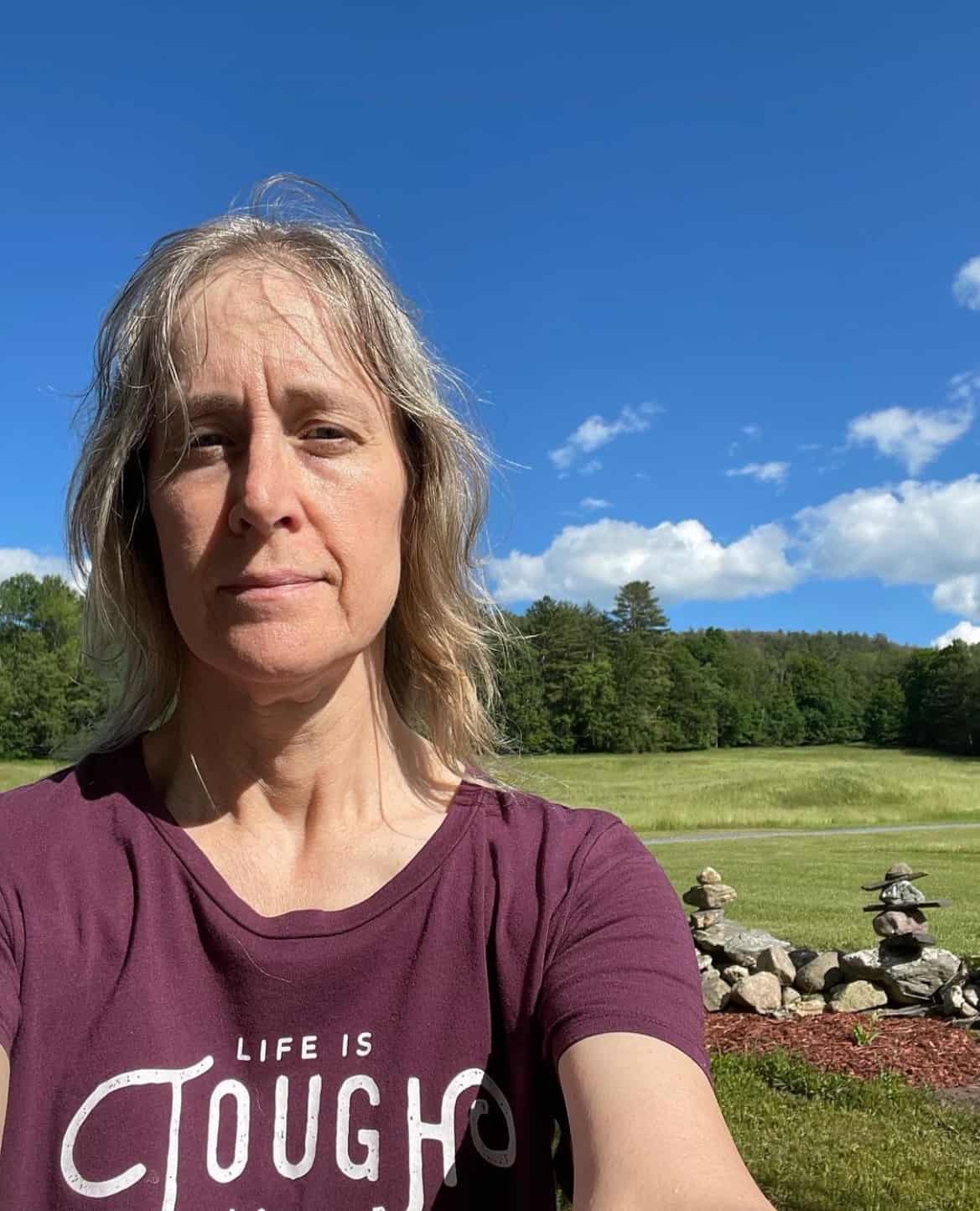 Professional blogger and social media addict. Sharing what's worked for me in my fourteen years of blogging. Tips and tricks for the non-technical blogger. If you'd like to work together, email info@ellenblogs.com to chat