Last Updated on June 10, 2023 by Ellen
You want to start your own business, but you don't have a lot of money or time. Check out the best small town small business ideas you can start today.
Posts may be sponsored. This post contains affiliate links, which means I will make a commission at no extra cost to you should you click through and make a purchase. As an Amazon Associate I earn from qualifying purchases.
Starting your own small business is an excellent way to earn extra income and gain valuable experience for future jobs. But it can be hard to find the right idea on your first try, especially if you're just getting started in the workforce.
Small Town Small Business Ideas
This list of ideas will help you get started with a new job that fits your skills and interests while earning some extra cash along the way. These are all simple businesses that require little investment and can be run from home or out of a spare room at work during off-hours. Most importantly, they are proven small-town businesses that anyone can start easily!
If you want small business ideas for small towns, one of these might work for you.
1. Tutoring
If you're good with math, science or English, tutoring may be the answer for your small town business ideas. Look up some local schools in your area to find parents who are looking for extra help or after-school tutoring sessions. You can advertise on the school's website and at community centers like the YMCA.
This is one of the best small town business ideas if you have any teaching experience.
2. Pet Care Service
Pet care services are always high in demand, especially in small towns where people often have to travel long distances for their pets' care. Your clients will be able to find you by word of mouth or through local pet stores and veterinary clinics. To start your service, you may need a business license and pet care certification.
This is one of the best business ideas for a small town if you love animals.
3. Handyman Service
Handymen are typically self-employed and can work on a schedule that fits their lifestyle. Many do not have licenses or formal training, though it would be wise to get your own license as the service you offer becomes more complex (electrical, plumbing, etc.).
From small jobs like hanging shelves and assembling furniture to major renovations, you can create a long list of projects you are capable of completing on your own. If you have the skills, this is one of the most needed business ideas for small towns.
4. Childcare Provider
If you're good with children (or looking for a flexible job yourself), starting your own child care service is a great idea. As with all businesses, take the time to make sure you're properly insured and licensed as a business. Once you get off the ground, advertise with local schools and community centers to find customers.
5. House Cleaning Service
If there's one market that will always be in demand it is house cleaning services. People hire outside help when they are too busy or unable to complete the job themselves for a variety of reasons. Whether you are looking for a simple job or a side business, house cleaning services are one way to make quick money on your own schedule.
6. Online Store
Have something you love to do? Sell it to the world! With the rise of e-commerce, more and more people are selling handmade goods and unique items online. If you have a knack for arts and crafts, or just enjoy selling things in general, starting an online store is the perfect small town business idea for you.
This is one of my favorite small town small business ideas. There are many shop ideas for small town tourist areas as well. Check out my thoughts on retail arbitrage.
7. Personal Shopper
People love to shop but not everyone has the time to dedicate to it daily. If you're looking for a flexible job that requires little investment, starting your own personal shopping service may be perfect for you. Visit local businesses to see if they need help organizing or picking out their inventory, then advertise your services by word of mouth in the town center and on social media.
8. Mobile Grocery Service
Owning a mobile grocery service has become trendy over the last few years and will continue to increase in popularity as more people seek convenience over traditional shopping methods. Use your car or truck to make daily stops at grocery stores and purchase items at wholesale prices, then sell the goods at a higher cost from the back of your vehicle.
9. House Painter
House painters are in high demand, especially during spring time when homeowners are looking to spruce up their houses before the warmer seasons arrive. As a house painter, you'll need to be able to lift heavy ladders and paint on uneven surfaces like stucco or wood siding. You can start your business with some simple equipment and supplies, many of which you may already own.
10. Lawn Care Service
If you're looking for a simple service that's in high demand, look no further than starting your own lawn care service. Customers can find you by checking signs in their local town center or asking other residents if they know of any services available.
You can have a steady stream of customers for a low cost investment, starting with just lawnmowers and weed whackers.
11. Junk Removal/Recycling Service
Does your town have a large population of retired or elderly people? If so, starting a junk removal service is an excellent small-town business idea that will keep your schedule flexible and the income steady. Offer to pick up old cabinets, appliances, cabinets, scrap metal and any other junk that needs to be hauled off.
12. Website Designer
With an endless supply of businesses and individuals with a need for websites but no knowledge on how to build them, starting your own web design company is another great flexible small town business idea. All you need is a computer and the right software, then start advertising your web design services to local customers.
13. Accounting Service
Many small towns have their own financial needs that require an accountant to help manage taxes and general finances. If you're good at managing money, starting a part-time accounting service as a side business may be the perfect small town business idea for you.
14. Catering Service
When it comes to catering services, there are a million and one ways to go about starting your own. Depending on your location and available resources, consider starting a lunch catering service where you drive around in an old van with sandwiches and snacks or start a gourmet catering service for special events like weddings and parties.
There are many ways to start your own catering business, so find what works best for you and get started earning more money in the town where you live.
15. House Sitting Service
If you're good at taking care of plants or pets, but not interested in home maintenance, starting a house sitting service is another great small town business idea that you can start when it suits your schedule. House sit for retirees or families who are on vacation and charge a fee for caring for plants, pets and other maintenance needs.
House-sitting is also another way to get into the lucrative pet care business .
16. Selling Local Products Online
eCommerce has become one of the most popular ways to sell products online over the last few years, and it's even easier when you're selling something that is locally made. This option works for almost any product (clothing, food, art) and can be done from your home or anywhere with an internet connection.
This is one of my favorite small town small business ideas that gives back to the community.
17. Messenger Service
Are you young and still in school, or do you drive around town often? If so, a messenger service may be just the part-time job for you. You can offer to pick up and deliver documents, packages and other items in your town on a flexible schedule.
There's a reason why this is one of the top 5 best business ideas for college students. Messenger services can be extremely profitable and are easy to run with a little organization.
18. Woodworking
Woodworkers have been around since the beginning of time, but now there's an even bigger demand for custom made pieces in small towns that just don't have the big box stores. If you're good with your hands and love making furniture or anything else out of wood, starting a small town business doing custom work is an excellent way to earn additional income.
19. Dog Walking/Pet Sitting
Beside house sitting, taking care of pets is a great way to make extra money in small towns where residents love their animals too much to board them during vacations. Offer daily or regular dog walking services or pet-sitting visits while the owners are away at work or on vacation. Learn more here.
20. Personal Chef
As long as you have access to a kitchen, you can start making extra money by offering personal chef services. This is another part-time job that is extremely flexible and can fit into your schedule without much hassle.
If you want shop ideas for a small town and enjoy cooking, consider opening a coffee shop in your local community. This can be a very profitable business.
More small town small business ideas
If you enjoyed these small town small business ideas, you might want to try house flipping or one of these legit online jobs.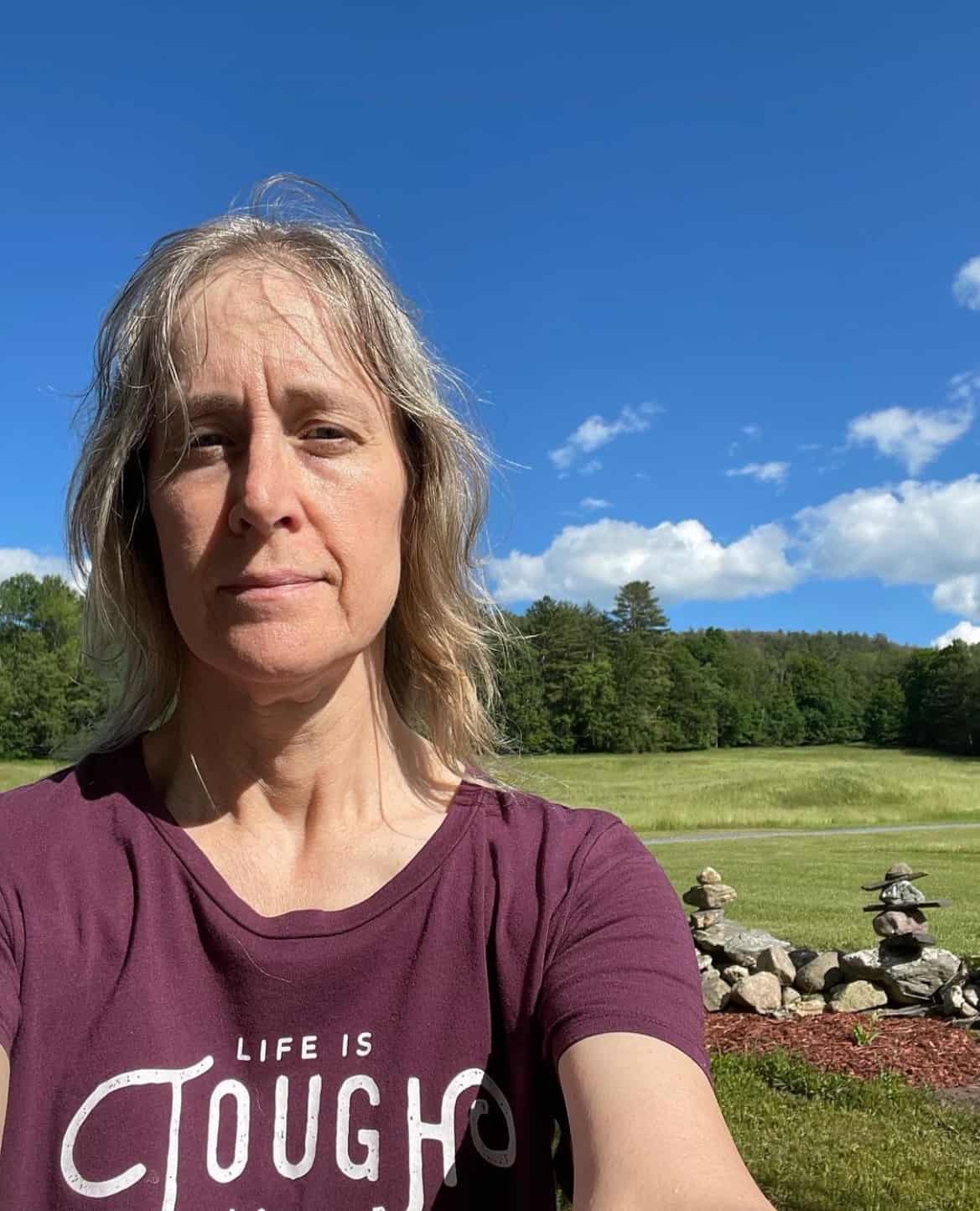 Professional blogger and social media addict. Sharing what's worked for me in my fourteen years of blogging. Tips and tricks for the non-technical blogger. If you'd like to work together, email info@ellenblogs.com to chat