Last Updated on March 21, 2023 by Ellen
Wondering about making money on Pinterest? Pinterest is a great platform for sharing your content, but it can be hard to get the most out of it.
Posts may be sponsored. This post contains affiliate links, which means I will make a commission at no extra cost to you should you click through and make a purchase. As an Amazon Associate I earn from qualifying purchases.
The problem with Pinterest is that there are no clear-cut ways to make money on this social media network. You want to share your content and promote your brand, but you don't know how to monetize all that traffic.
Making Money on Pinterest
This post will show you how to use Pinterest as a business tool by making money from it with and without having a blog or using ads! These tips will help increase traffic and revenue while keeping your audience engaged.
How many Pinterest followers do you need to get paid?
When you are building your brand on Pinterest, it is important to consider how many followers you need to make money. There are no specific numbers or payouts when it comes to pinning on Pinterest. But, the more engaged followers you have the better.
The great thing about Pinterest is that you don't need a lot of followers to make some serious cash. All it takes is a bit of effort and commitment.
You can make money on Pinterest by starting small. If you are trying to figure out how to get paid to post photos on Pinterest, then keep reading!
Many people ask, "how much do bloggers make on Pinterest?" The answer is that it varies depending on your niche and the amount of engagement that you have. Try sharing a few pins per day and see what happens!
What sells best on Pinterest?
Pinterest is a visual platform, and you can make money from that. You want to sell things that look appealing and are eye-catching. There is no point in posting photos of your product if people aren't going to stop and click on it. Striking visuals get more clicks!
If you own an eCommerce store or like to talk about products, then Pinterest is for you. There are many ways to make money on Pinterest with your blog by hooking it up with affiliate marketing programs.
Have you thought about using Pinterest for Etsy?
How do you market on Pinterest?
The first thing that you have to do is boost your Pinterest presence. Pin regularly, follow people who might be interested in your niche and share other people's pins. The more you pin, the more traffic that you will get!
Then, look out for hashtags that are relevant to your product or blog. You can use these hashtags (or keywords) to find people who are interested in what you have to share. This is an easy way to find your target audience!
Finally, use email marketing to tell your readers about all the content that you are pinning. When people are aware of what you are doing on Pinterest, they will follow you and be more likely to buy from your website.
Tailwind visual planning keeps your feed attractive so more people want to engage with you.
Make a business Pinterest account
If you want to make money on Pinterest, it is important that you create a business account. This way, visitors will know that your page isn't just a hobby or personal blog and they will trust the information you share with them.
When people see that your Pinterest account looks like a professional website, they will look at what you're offering as a higher authority and more trustworthy.
With a business account, people will be much more likely to buy from you or follow your brand. Remember to create a unique brand look.
If you don't have an established presence on Pinterest, start with a business account that has your company's name in it. Start pinning your products and writing about your business.
Monetizing Pinterest isn't the same as monetizing other social media sites because it doesn't have ads that you can buy or promote to increase traffic. However, there are plenty of ways you can still make money using Pinterest!
Claim your website on Pinterest
Pinterest has a way to hook up your website so that when people click on the link in your Pinterest pin, it will open in a new window or take them directly to your site. This is an easy way for you to make money if someone pins one of your products.
Click on "Edit" next to the URL box under your pinned product. Add your product URL in the field and click "Pin."
Now when people click on that pin, they will be directed to your site where you can make a sale or get them more interested in what you have to offer. Don't forget to add a link back to Pinterest at the bottom of your website!
To claim your website, you will need to add it to your profile on Pinterest. Just head to settings and click claim website. They will give you HTML to use to claim the site as your own.
Make product rich pins
If the image on your pin is mainly of your product, people are more likely to click on it. This is because they will know what they are clicking on and already have an idea of why you're sharing the picture with them. Learn how to use Pinterest for an e-commerce site.
Product-rich pins are enriched with information about the product, price, and availability. Customers can shop through those pins by clicking. When you add your affiliate links to the link area, you can earn a commission when people shop through your links.
If you're curious about making money on Pinterest without a blog, this is the method you should try first. Here's what you need to do.
Optimize your pins for search engines
People use Pinterest to research products and brands before they buy. If you optimize your pins for search engines, people will be able to find your pins through Google when they are looking to purchase something.
Optimizing your pin means using keywords in the title of your pin and in the description. Include a good mix of relevant numbers, facts, and figures when you write the description.
Optimizing your pins will make them more likely to show up in search engine results. This is a great way to get people to your website who are looking for products like yours.
Learn how to use Pinterest analytics to understand what's working.
Create sponsored pins
Once you have enough followers, brands may be willing to pay you to pin their products to your Pinterest boards. If you enjoy the product, this is a great way to make money through your Pinterest affiliates!
Sponsored pins are an excellent way to make money on Pinterest. Start small and look for brands that match your interests and style, then build up from there if you enjoy working with them!
When the products are relevant to your followers and they're all quality pins, people will be more likely to click and follow along with your boards.
You may want to learn how to make video pins.
Direct them to your lead magnet page
A lead magnet is something you offer for free in exchange for an email address. This can be a digital product, like a workbook or report, or it can just be your latest blog posts that people get to read by signing up.
This is ideal if you have built up enough trust on Pinterest that people are more willing to sign up for your email list, which is a good place to tell them about your website. You can share more details about what you have going on and direct them back to the blog or site where they can get even more information from you.
In addition, this shows brands that you know how to effectively build an email list. This is a valuable skill that will help you get more sponsorships for your Pinterest pins.
You should also be sure that your lead magnet directs readers to your paid product. This can be a course or an eBook that they can buy.
Send traffic to your blog posts
If you monetize with ads, you can earn money by sending readers to your blog post. When you pin the blog post, include a picture or an image that represents what's on the blog post.
For example, if you're sharing an article about planning for retirement, your Pinterest sponsored pin could be of a woman with glasses and her hair up in a bun. It reminds people of who is writing the article and connects them to something they can learn more about.
You can also send traffic to your own product if you are selling something related, like an eBook on planning for retirement. People are more likely to share pins that lead back to their blog because this gives them additional opportunities to make money through ads or commissions!
You can pin the ad directly from the blog post if you use a platform that integrates with Pinterest, or you can take a picture of the ad and pin that.
This is a way to make money on Pinterest without affiliate links because you're sending people back to your website where they can learn more about the product you've written about. You'll be paid for this through blog ad earnings!
No products found.
How to make money on Pinterest with Amazon Associates
This is one of the easiest ways to make money on Pinterest because it's easy for you to set up. You can easily add links to all of your affiliate products in the description when you're sharing a picture of something you love.
Not only are people more likely to click when there is an image, but they will also know exactly what they're getting when they click on it.
You can use this in conjunction with one of the other ways to make money on Pinterest or you can earn money using Amazon Associates directly. Using both will help you maximize your earnings!
Make sure that whatever product you are sharing has a link back to Amazon, where people can purchase it for themselves.
Remember to always include a link with your affiliate product. It will make it easier for people to click, and they'll be more likely to make purchases when they get there because the brand is already familiar!
Summary
In the article, I shared my top ways to make money on Pinterest. However, no two people will have the same needs so it is hard to provide a one-size-fits-all solution. It's all about trying different things and seeing what works for you.
I feel that being intentional with your pins and making sure that you know who your followers are helps a lot when it comes to making money on Pinterest – but again, this changes from person to person.
The important thing is to figure out what works best for you and then focus on doing that. If something isn't working out, don't be afraid to try something new!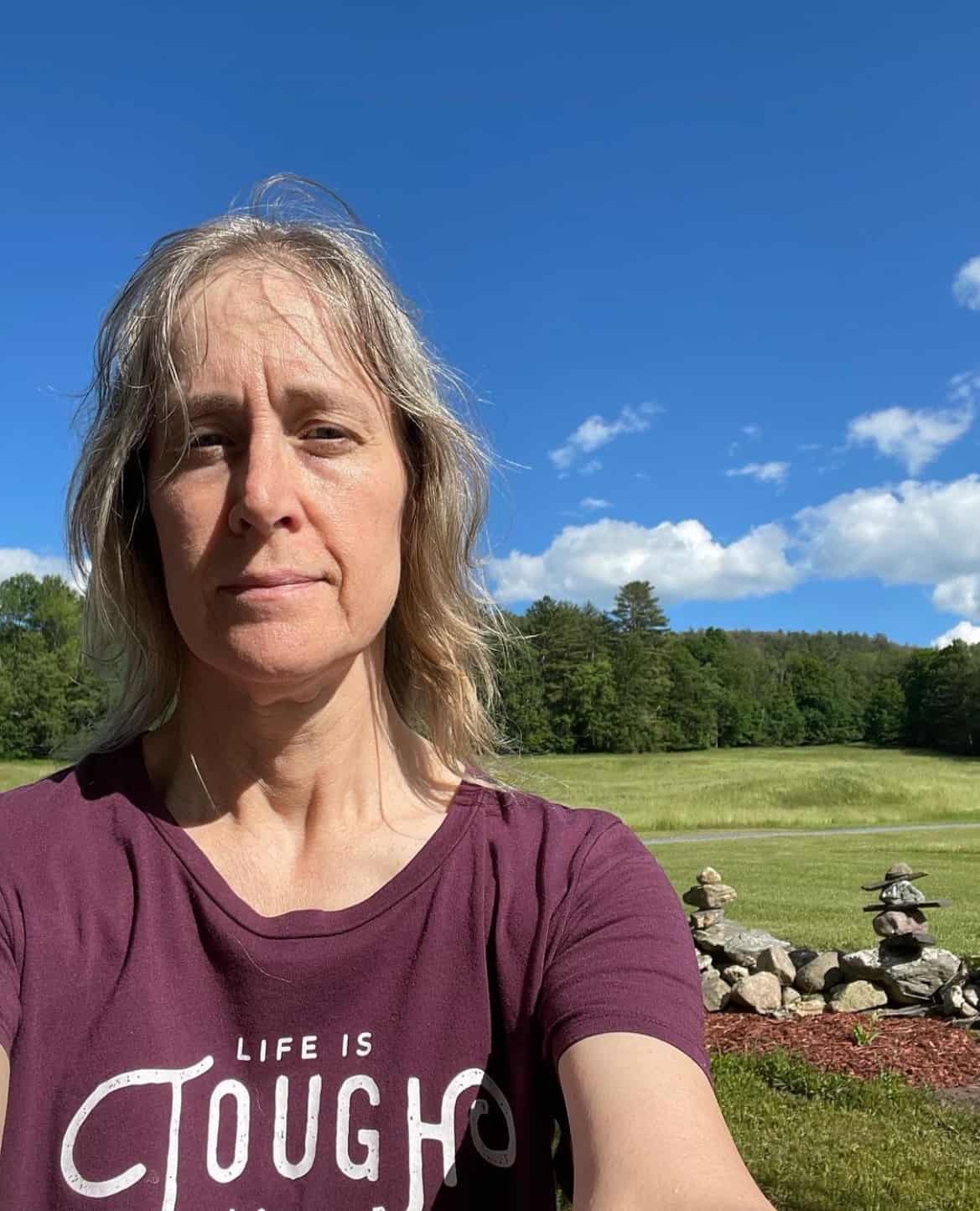 Professional blogger and social media addict. Sharing what's worked for me in my fourteen years of blogging. Tips and tricks for the non-technical blogger. If you'd like to work together, email info@ellenblogs.com to chat