Last Updated on May 29, 2023 by Ellen
Do you need a blogging business plan? Most people start blogging with no blog business plan or strategy. They end up quitting after a few months because they don't see any progress. A blog business plan is a solution that provides focus.
Posts may be sponsored. This post contains affiliate links, which means I will make a commission at no extra cost to you should you click through and make a purchase. As an Amazon Associate I earn from qualifying purchases.
It's not easy to keep going when you feel like you are stuck in place with your blog. You need focus and commitment but also the right tools and resources to succeed in this competitive industry.
Make a Blog Business Plan
Check out these tips that will teach you how to create your own blogging business plan from scratch, so you can take your blog to the next level without wasting time or money on trial-and-error strategies.
Learn everything about creating a sustainable income stream with blogging, including topics like keyword research, SEO optimization, brand building & monetization strategies for bloggers.
Learn more about how to set business goals.
Is blogging a profitable business?
Yes, blogging is a business. You need to create a blog business plan, do your keyword research and SEO link building for your blog to make money out of it. But the starting phase depends on your niche and the content you are going through.
If you are passionate about something like fashion design or cooking, you can start your own blog on those topics. Blogging is not a tough job nowadays.
As many platforms are available, you can choose the best one for your blog. WordPress has made blogging easy and interesting.
You don't need to be an expert in coding or web designing to run your own blog successfully. You just have to make a plan, learn some basics about the blogging industry, and start writing an informative blog post.
This workbook is very helpful. I recommend you get a copy.
How to Make a Blog Business Plan
If you want to make serious money with your blog, you need a blog business plan. It's the only way to make sure you are on the right track and that all of your efforts are focused in the same direction.
And because there is no standard blog business plan out there that could provide you with a framework, I decided to share my own experience.
Writing your blog business plan will help you find the blogging topic that best fits your blog's goals, business strategy, and topics that are trending right now.
If you don't have time for writing one by yourself, you can hire a professional blogger to write it for you. You may also want to consider using a guest post from a friend or colleague.
Research & Choose a Good Blogging Topic
Choosing a good blogging topic is essential to your success. Many bloggers end up stuck in the middle of their journey and don't know what they should do next because they chose a bad blog niche or picked random keywords for their blog name or blog's SEO.
Before you start working on your plan, make sure that your chosen blogging niche is profitable & you have enough material for creating high-quality content for your target market.
There are so many different blogging niches out there, but not all of them are worth your time and effort. I'd recommend that you choose a business niche to get the best ROI from your blog content.
Write Your Blogging Business Plan
When writing your own business plan, you need to answer these 7 questions:
1. What are my blogging goals?
2. Why am I doing this?
4. How will I get traffic?
5. Who does my blog serve – target audience
6. Will anybody actually care about my blog content?
7. Where can I get help if I get stuck?
8 How much money do I hope to earn?
9 How many hours do I want to devote to my blog's success?
It's time to get your pen and paper ready. Let's start working on your business plan by answering these questions.

Blogging Business Plan Goals & Objectives
What are the goals of your blog? Why do you want to create a blog business versus a hobby? What do you want to accomplish in the next 6-12 months?
If your blog exists to make money, consider these monetization methods.
Earning an income stream from paid ads
Building an authority brand with your name
Creating passive income
Starting/expanding a business on a blogging basis etc.
Opening an online store.
Your blogging plan must include at least 3 goals you want to achieve in the first year. Having long-term blogging goals is also important, but you don't want to get stuck with blogging when there are so many other things you can do.
If you're struggling to get organized or find a place to start, there are several online courses that may give you the motivation you need.

Why Are You Doing This?
You need to understand your motivations and be 100% sure that you actually want to blog full-time or part-time for a living. If writing doesn't motivate you, if it's boring and not fun, then blogging won't be profitable for you in the long term. In order to succeed with your blog, you have to love writing and enjoy what you are doing.
This is one of the most important questions in creating a successful business plan. You must know why you want to start a blog business and what keeps you going when things get tough.
Find the Right Niche for Your Blog
Doing research will help you to determine if there's a demand for blog articles related to your chosen topics and whether there are other blogs in the same niche that can provide additional sources of traffic.
If you choose profitable keywords, you will increase your chances of becoming an authority blog in your industry.
There are so many different things you could blog about, but it's important to find your favorite niche to keep yourself motivated and inspired throughout the process.
A profitable online business needs to have a mission statement and a business plan for its online business. Business plans are an important part of your marketing strategy even for new bloggers.
To make money blogging, you need to implement marketing strategies for your own blog business that will reach your target market. You won't be able to do this without focus and business goals.
Identify Your Target Audience
If you don't know your target audience, then you'll end up writing content that is appealing only to yourself. This is never a good marketing strategy.
You need to stop for a minute and consider your target readers & figure out what they are looking for when reading your blog articles.
What do they care about? What questions are they asking? How can you help them?
Once you've figured out these things, it will be easier for you to create content that is valuable and appealing to your readers. Create strategies that solve their problems.
Build a Strong Social Media Presence
Your blog posts alone won't bring you the results you want when your focus is on building an authority brand website.
You need to build strong relationships with your audience to build a profitable blog business. You can reach readers on a variety of social media channels like Pinterest or Facebook groups.
In order to succeed with your blogging goals, you have to be active on all social media platforms and build relationships with your readers.
Your plan must include building a strong following as well as getting involved in the community as an authority brand.
Find Your Niche's Influencers
By building relationships with niche influencers, you can expand your brand and increase blog traffic.
You'll learn invaluable things by following people who are already successful in your chosen field. Check out their social media posts and see what relevant keywords they're using.
This is also a great way to get feedback on your ideas, business plan, or find potential partners for collaborations. You can get new ideas for blog content or even look into offering guest posts to sites.
Try a variety of methods to help your business achieve success and get more traffic from your loyal audience.
Traffic Generation
Now that you know what blogging goals you want to accomplish in the next 6-12 months, it's time to figure out how you are going to get traffic to your blog.
Some of the most common types of blogging traffic are organic (SEO), direct, referral, social media, etc.
I recommend that you join a Facebook group or LinkedIn group for additional traffic generation ideas because there are so many people asking about this topic every day.
To be a successful blogger, you need to be aware of what the successful bloggers are doing. Most bloggers use a combination of email marketing, social media accounts, content creation, and SEO.
What is search engine optimization?
Search engine optimization (SEO) is the process of getting your website to rank higher in the search engines. Most bloggers that are successful have a firm grasp on this skill.
When people are looking for information or products online, they use keywords to search on Google, Bing, etc.
So if you want your blog articles to be found by readers and customers, it's important that they can be found when people search. This is important if you expect your blog to become a thriving business.
Keyword Research for Your Blog Post
You need to find low-competition keywords that are profitable enough to help you achieve your blogging goals in the shortest time possible. It should be a part of your market research plan.
SEO is one of the toughest parts of creating a successful blog business plan. There are so many free tools online, but I recommend using Google's Keyword Planner because it gives you accurate monthly search volume data.
Once you've identified your keywords, you need to conduct a competition analysis & check the top 10 results in Google's search results for each of them. Will they reach your target audience?
Google Analytics is one of the most powerful analytics tools out there. It will help you analyze your success metrics and see if your business plan is getting you closer to your goals.
Learn how to find profitable keywords.
Find Out If There Is Demand for Your Content
People are willing to pay money because they are interested in your content. This is why it's important to ask at least 100 people for their opinion when you create your business plan.
What content do they want to see on your blog?
What issues are they struggling with right now?
You can use a simple Google Form for this and ask them the following questions:
What did you do today to achieve your goals?
How did you feel throughout the day?
Would you recommend anyone to see your blog? Why or why not?
If they say "yes", ask them to add their email address at the end of the survey. If you don't ask for their email address, you'll never be able to contact them again and let them know when you've launched your blog.

Email Your Audience When You Launch Your Blog
This is one of the most important things you will ever do in your blogging career.
Your email list subscribers and blog readers are your foundation and they can help you with so many different tasks.
Contacting them again when you launch a new product, running a contest to get more people on board, or launching a new service for your blog audience will help you get more subscribers and make more money.
When someone subscribes to your email list, they'll automatically receive the welcome email and the confirmation email which includes a link back to your blog.

Blogging Business Plan Summary
Now it's time to work on your business planning. Here are a few things to start with for a new blog biz or an existing blog.
Do a competitor analysis for the topic you're interested in.
Look for other profitable blogs in your niche.
Create a blog business plan including business goals
Choose a blog name
Choose a blog website theme
Create social media platform accounts.
Create an editorial calendar.
Make a blogging schedule or email marketing calendar.
Choose the promotion strategies you want to use.
Set up email marketing campaigns
Start a Facebook group for brand awareness.
Check out these MLM jewelry companies.
Related Reading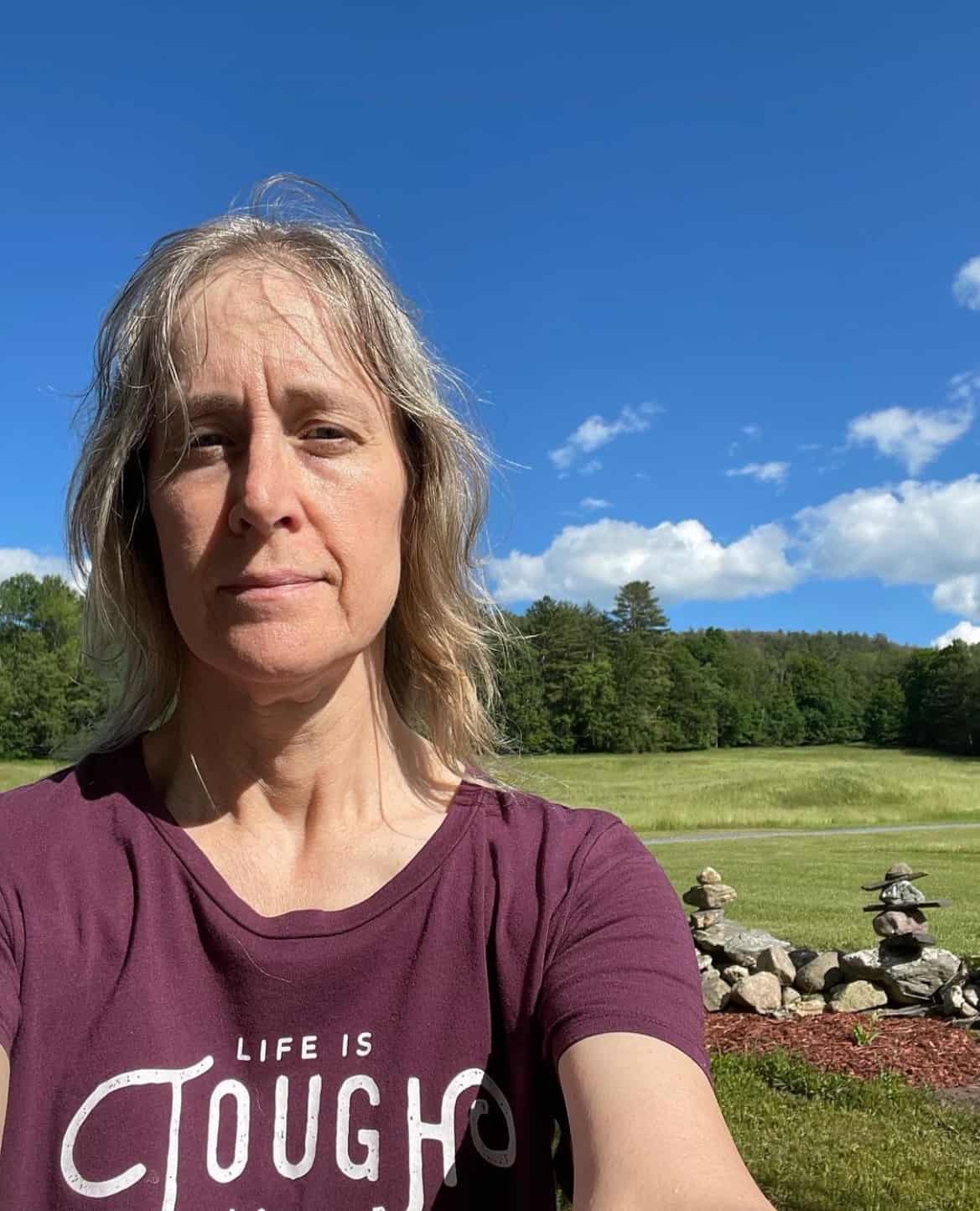 Professional blogger and social media addict. Sharing what's worked for me in my fourteen years of blogging. Tips and tricks for the non-technical blogger. If you'd like to work together, email info@ellenblogs.com to chat