Last Updated on December 2, 2022 by Ellen
What does a ghostwriter do? Keep reading to find out more about working with a ghost blogger or how to become one yourself.
Posts may be sponsored. This post contains affiliate links, which means I will make a commission at no extra cost to you should you click through and make a purchase. As an Amazon Associate I earn from qualifying purchases.
What Does a Ghostwriter Do?
Ghostwriters can become creative and valuable professionals in any industry or field because of their expertise and knowledge. You can put good ghostwriters to work scaling content production and publishing processes.
This is an easy way to improve authority and SEO and more connect with your target audience. The detailed guide below gives you the knowledge and tools to start hiring ghostwriters or become one yourself.
Since ghostwriters miss out on extra points like byline credits and their names are frequently not included in the content, they usually get very well compensated.
When you ghostwrite, another writer puts his or her name on your work. You have no author's rights. The person that pays for the work holds the copyright which means that they can modify or remix the work in whatever ways they see fit.
What is ghostwriting?
Ghost writing is different than being a freelance writer. Many bloggers hire ghostwriters because they don't have time to handle the writing process themselves. They put their own name on the blog posts even though they have not written them.
Ghost blogging has become more popular as a way to earn more money. The creator of the blog receives a nice income from ads, affiliate links, or any other monetization techniques that they have employed.
At the same time, bloggers who only want to focus on their craft can create additional blogs and work with ghost writers to gain themselves more free time. Or, they can use this time to write their own book to create additional income.
What is a freelance writer?
A freelance writer is someone who writes content on their own accord. These professionals are not employed by any company or publication even if they write articles for one. They hold the copyright of the work they create and get paid per article or project.
Unlike a ghost writer, their name appears on their content. Many writers have a regular byline depending on the publication. Freelance writing may not pay as well as ghostwriting work.
How is this different than a guest post?
Guest posting means writing a blog post on another person's website. Guest bloggers have to write the content themselves and get paid per post or project.
Typically, a guest blogger can hold the copyright of their work and keep it after publication even if they do not receive any byline credits. Some SEO gurus recommend offering guest posts as a way to get backlinks and even offer a flat fee for publishing. This is frowned upon by Google.
Ghostwriters can't claim their published work as their own even though they wrote it. It will have someone else's name on it. They will not be using it on their own site.
What is writing in the client's voice?
This means that ghostwriters write the content using the same tone, style, writing patterns, and cadence that they would use if they were writing for themselves.
This is why it's important for writers to have a portfolio. The client will want to see samples of written work if they are looking for someone who can write in their voice. This also means that writers need to consider things like word choice, sentence structure, and punctuation when creating works in someone else's voice.
Grammarly is a big help for anyone who is unsure of grammar rules.
Why would you let someone else take credit for your writing?
It all comes down to income, which is why ghostwriters usually get paid a lot for this service. They can write nonfiction and fiction books, blog content, or even entire books.
Many writers use ghostwriting as a way to earn more income than they make on their own blogs. Instead of posting on their own platform, they offer ghostwriting services to larger blogs that publish the work under their own name.
Do publishing houses allow ghostwriters?
Yes. Hiring a ghostwriter is a common practice that takes place in the publishing world as well. Authors pay ghostwriters to write their books, and then they receive all of the credit for the work.
There are also freelance writers who have never written a book but take on novel writing gigs as side projects. In this case, they are being paid to write a book for someone else.
For creators that are hoping to earn from book sales, hiring a writer is an easy way to speed up the process. Ghostwriting books can be a great niche.
Ghostwriting rates depend on several factors
How long the book will be; How difficult it is; How well known the client is; What the client wants; How new the information is; and whether they need to do all the research. They also need to be able to write with the client's voice.
When hiring ghostwriters, you may need to do extensive interviews to find a good ghostwriter that is exactly what you need as a business owner.
How do I find ghostwriters?
There are several ways to find ghostwriters for hire. It's important that you evaluate their skills before you hire a freelance writer. Ghostwriting is no different than any other type of writing. You need to go through an interview process before you hire a ghostwriting service.
Check these sites to hire writers
If you're ready to hire ghostwriters, you can check these out.
1. Upwork  (formerly oDesk) This website has been known as a great place to find a ghostwriter. However, there have been some issues lately with people being scammed on this platform so be careful and take precautions before hiring someone.
2. Fiverr is another great place to find freelance writers for hire as well as other services such as design work or logo creation. This is a good place to find a cheap ghostwriter but be sure to hire a native English speaker.
3. Networks are an excellent way to find someone that can do the work you have in mind. LinkedIn is a good place to start your search. Enter your keywords in the search box and proceed to connect with people who might be connected with ghostwriters or know of one. Be sure to thoroughly screen all applicants before hiring them, even if they speak highly of themselves.
4. Local meetups can be a great way to find someone in your area that offers blog writing or freelance writing.
5. Google is yet another place to search for ghost writers. Post an ad on craigslist, write on forums, or even start looking at blogs, they might have the contact information of the person who wrote a specific post for them.
What type of ghostwriting services do you need?
Make sure that you find a writer that is capable of creating the type of ghostwriting project you want.
Nonfiction books
Business book
Fiction book writing
Blog post
Write songs or scripts
Guest post generation
How much does it cost to hire a ghost writer?
Ghostwriting rates depend on several factors including:
How long the book will be; How difficult it is; How well known the client is; What the client wants; How new the information is; and whether they need to do all the research.
You can expect to pay about $300 for a short novella, about $1,000 for a 50-page book, and about $10-$30/hour depending on the type of work.
Hiring a ghostwriter
Once you find your perfect ghost writer candidate, the next step is the hiring process. It's important that you mention all of your expectations so they can properly quote for this project and give you an accurate timeline.
When you hire a ghost writer, they will send you their terms of work which is usually between 10% and 35% of the total fee. You need to negotiate this beforehand so that you know what kind of price range the writer falls in. It's important that you avoid lowballing them because it can backfire.
After you agree on terms, they will quote you a timeline which is usually between 4-6 weeks depending on the project. This information is very important so you know what to expect in terms of delivery time and final files. Make sure that their timeline matches your needs before hiring them.
Once the ghostwriter has finished the project, you will need to check the final files. Professional writers should be able to complete the ghostwriting job on time and with minimal errors. Be sure to mention if you need a rough draft or just a final draft.
Alternatively, you can sign a contract with them which includes their assignment of ownership, meaning that once they've finished writing your content; you own the rights to it. Be sure you detail exactly what you need from the ghostwriting relationship.
Evaluate their writing skills
Be sure to check a ghostwriter's work before you hire him. They should have good grammar and they need to be able to articulate their thoughts eloquently. Be sure the writer delivers content in a writing style that matches your own.
You should also find out if they know search engine optimization. Not everyone has this skill.
How to be a successful ghostwriter
Being a freelance writer is difficult as well since it's a job that doesn't allow you to showcase your writing skills under your own name. However, there are several key factors that can help a professional writer have a successful career as a ghostwriter. If you enjoy writing this may be a good option.
1. Be sure to work on your skills, even if you are paid for your services. Depending on the scope of your work, you may want to consider hiring a freelance editor.
2. Spend some time on social media to find new clients and make connections with writers too. Finding ghostwriting clients takes time.
3. Offer specialized ghostwriting options such as books, speeches, academic papers, etc. This way you can stand out from the crowd of other ghostwriters who are offering writing services that are similar to yours.
4. Once you find an excellent client, work hard and do a good job to keep them! They might even send referrals your way if they are satisfied with your services. This is a great way to build your ghostwriting business and find more ghostwriting work.
Where to find ghost writing gigs
If you want to become a freelance writer, it's important that you understand how the process generally works. Ghostwriters can also work as freelance writers and be able to showcase their writing skills under their own names.
1. Check out Craigslist for possible ghostwriting gigs. This is an easy way to gain access to a wide variety of work-at-home jobs.
2. Focus your search on specific types of projects that you want to create content for. Consider writing blog posts or writing a business book.
3. Make a list of all communication platforms where writers can connect with potential clients.
4. Be knowledgeable in your field and understand what kind of expertise you have to offer as a freelance writer:
5. Write down your skills, education, and experience related to the project you are applying for.
6. Create a portfolio of ghost writing samples that you can showcase on your website.
7. Consider starting out as an assistant writer first and work your way up.
8. Join online ghostwriting communities and look for social media posts from places that are hiring.
9. Read posts written by successful ghostwriters or read a few ghostwriting books.
10, Start writing so you have examples of your work.
11. Consider starting your own blog to showcase your writing skills and attract potential clients: Ghostwriting is a great way to earn an income while maintaining the flexibility of working from home.
Is being a ghostwriter worth it?
It's not an easy job and there is little room for error, but it may be a great option for you if you love writing and wouldn't mind getting some work experience under your belt.
As a ghostwriter, you probably won't have much room to negotiate with your clients. You will find that they often choose the topic and outline the project as well. Essentially, ghostwriters are quite replaceable so it can be difficult to get ahead as a ghostwriter.
For someone who is looking for stability in their life, this job is not a good fit.
Ghostwriting does pay better than other freelance jobs such as blogging, but it requires you to have professional experience and education so you can produce high-quality work consistently.
Pros:
– You can try to build your business and create a unique niche that will attract interested clients.
– If you do ghostwriting as a side job, it's easy to fit into your schedule.
– You can add this experience to your resume and show future employers what you bring to the table.
Cons:
You won't get credit for the work you do (at least not at first) while writing under someone else's name.
It's difficult to make a living working as a ghostwriter unless you are extremely talented or well-connected.
If you need help getting started, check out the free ebook about writing nonfiction books.
This book has everything you need to know when it comes to creating great content for your clients. This is another good resource that discusses ghostwriting and how it works.
Do you know someone who might benefit from this article about ghostwriters? Share below!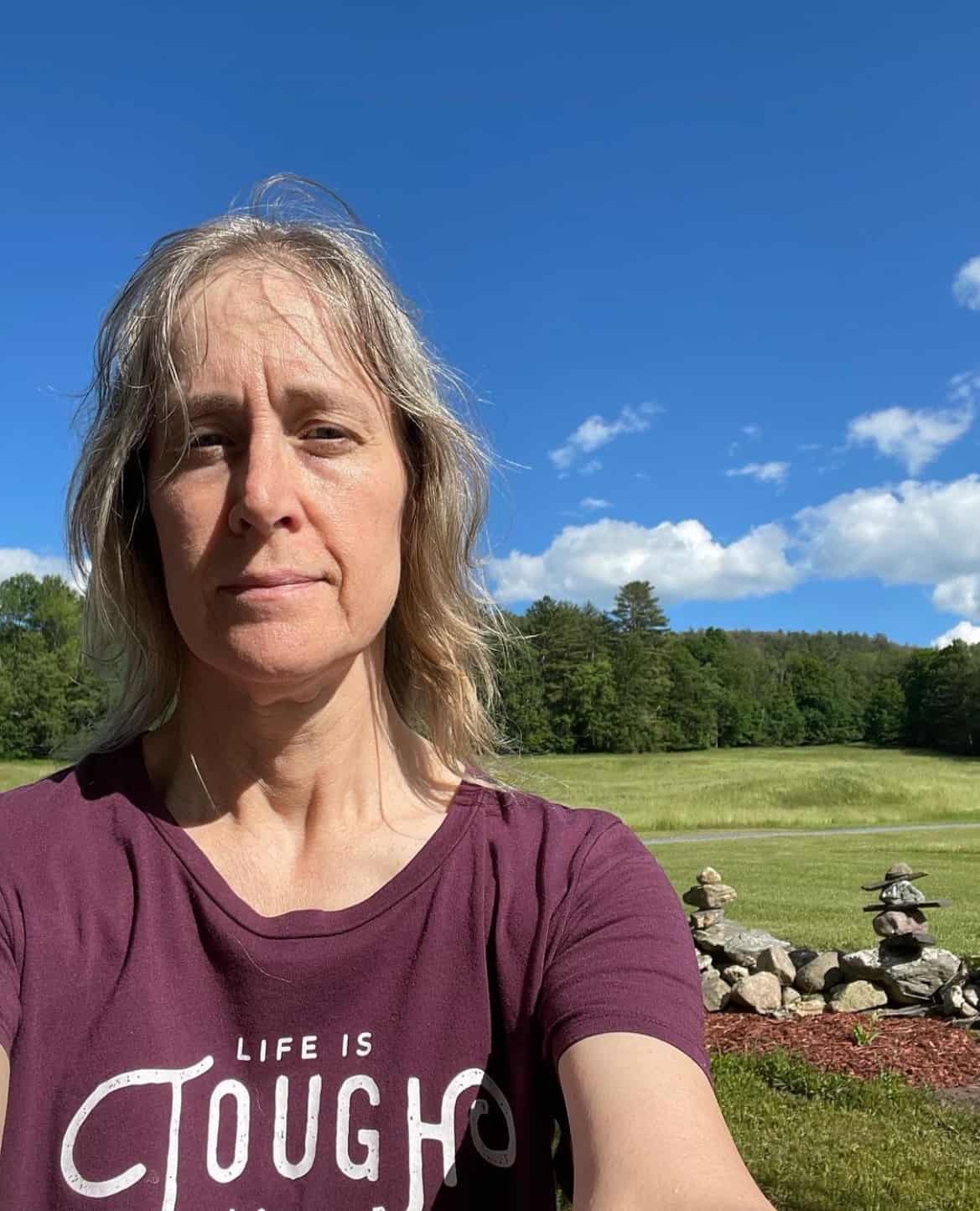 Professional blogger and social media addict. Sharing what's worked for me in my fourteen years of blogging. Tips and tricks for the non-technical blogger. If you'd like to work together, email info@ellenblogs.com to chat