Last Updated on August 26, 2023 by Ellen
Automating blog posts can be a tricky task, but luckily for you, there are some great tips on how to automate blog posts. 
Posts may be sponsored. This post contains affiliate links, which means I will make a commission at no extra cost to you should you click through and make a purchase. As an Amazon Associate I earn from qualifying purchases.
How to Automate Blog Posts
The first thing you need to do is figure out what kind of content will work best with your website. Then make sure everything else falls into place accordingly!
You will need to ask yourself a few questions. What kind of content can I automate? Will this automated content help my website or hinder it? Do I have the resources to carry out these automated tasks without compromising other aspects of my website (i.e do I have time/money)?
If you want to automate blog content, the first thing you should decide is what kind of content you'd like to see on your site. You need to know how frequently it'll be published (daily/weekly/monthly), what topics it will focus on, and anything else that might influence its creation.
After finding out all of this information, you should consider a few things. Will you have to pay for this content? Does it relate to the rest of your site and blog posts? Is there a lot of competition in that area?
Can I automate the entire blog post?
Maybe you've got a great topic and all of the information you need at your fingertips. After writing and publishing this post, you might want to make small changes like:
adding images, adding links, changing any keywords that were missed, deleting parts that shouldn't be there, etc.
Unfortunately, these types of edits cannot be made automatically (unless someone has created an online program that's designed to do all of the work for you).
You or your VA will still need to manage parts of this process by yourself. When you automate blogging, there's a lot to consider.
How do I automate blog content?
There are a ton of different ways to automate your blog content. The best way to do it is with RSS feeds, but if you're looking for something more basic there's also bookmarking and social media automation that can help round out your site and blog posts.
Keep in mind that if you choose to use a tool that imports someone else's RSS feed, you risk being dinged by Google in search results. Good SEO results depend on unique content.

Use a WordPress blog
While I realize that WordPress is not the only blogging platform, it does make it easier to automate blog articles. There are lots of different plugins you can use to automate the blogging process on WordPress blogs.
WordPress makes blog post automation much easier. Creating a WordPress blog post makes SEO much easier as well. If you've never created a WordPress post, I recommend you try.
Determine your marketing budget
Before you implement automated aspects to your blog, remember that there are costs involved with this process.
For example, if you want to sell products on your website using an online store plugin, it'll cost money. You'll have to pay for the software or subscription fees in order to use these plugins.
You should also determine how much time you're willing to invest in each automated process. Understand how much money you can invest in each automation tool or decide to stick with the free tools if you don't have a budget for others.

Content curation
While this is not a way to automate blog posts directly, it does involve content and social media.
If you want to save time and hassle with your blog, curating content can work well. This involves finding already existing content (usually on social media) and sharing it on your website whenever necessary.
Doing this can help you save time while still providing unique content for your site. Writing can be a very labor-intensive job for online businesses.
This doesn't mean copying content from other sites. This means that instead of making your own brownie recipe, baking it, photographing it, and writing the blog post, you create a post using content created by other bloggers.
Examples of this type of process would be roundups of 25 chocolate brownie recipes. You are not creating your own recipe. Instead, the entire blog post features recipes created by others. You will ask to use an image and then link to their post with a small snippet of information.
These types of posts can do quite well in search results when they are done properly. Search engines will still rank these ideas as popular on the web if you write an in-depth article.
Who will write the blog post?
If you don't enjoy writing, you want to have someone else write the entire blog post. If you enjoy writing your own blog content, you may want to keep this part for yourself.
If this is part of the entire process you want to get rid of, you will want to use a VA or look into having an AI write your blog posts automatically. Yes, artificial intelligence is being used to create more content and save valuable time.
Content Egg
Content Egg is an all-in-one solution for creating websites that are both profitable and easy to create. The program has many features which make it perfect if you're looking into starting a new site or just need some help with Reviews, Deals & Prizes comparison tables!
While I have not used this tool, I have heard good things about it from people who create affiliate blogging sites.
Identify and organize your blog tasks
Create a document that lists, in order, all of the blog posts you want to automate. Set a timeframe for when each post needs to be written and then come up with a schedule for publishing them in line with your overall website strategy.
After creating this list, you need to figure out how long it will take to write each article and what tasks you need to carry out beforehand. You might want to do some research, create an image for the post, or write a 'teaser' that links back to your site.
After looking at your list of blog posts, ask yourself how long it will take before publishing each one? Is this time compatible with your schedule and business plan? You should also make sure you have all the resources you need, such as images and quotes from other people.
Be sure to include brand mentions that are important to add to the post. Adding affiliate links is an important part of content production. This will help to monetize your blog post so you earn more money.
Google docs
You can create a list of content ideas and important details in Google docs. Then, give your VA access to the Google doc so they can complete the entire process you've hired them to manage.
Make sure they understand the exact step by step process they need to follow including social media. Automated workflows won't help you if you need to correct mistakes.
Google documents is one of my favorite free tools. You can easily create a posting schedule for your content. Then, have your assistant take your existing content and schedule it to the appropriate social media platform.
If you want to have content automatically published to social media, consider using a tool like Missingletr.
Automate your weekly newsletter
While automation can make things easier for you, it also makes it easier to lose subscribers. If your website is based on subscriptions, then email marketing is an important task that you should not skip. Email marketing gives you the opportunity to keep your readers engaged with your content and products/services.
If this isn't something that interests you or if you have no idea how to do it, you should find a VA to manage this part of the blogging process.
Another option is to use an RSS feed. This allows your content to be sent out automatically each time you publish a blog post. You don't need to make a newsletter which can really save time.
Optimize for social media posts
Just because you've created the content doesn't mean you should stop there. You have to use social media platforms, such as Facebook and Twitter, in order to get more views on your blog post. When you post your blog articles on these sites, make sure you're trying to get followers, engage your readers, and find people that are interested in the content you create.
For example, if you decide to tweet about a recent blog post, include the link to the article. This might seem obvious but many people forget about this small detail.
If you want your automated posts to be effective, you need to find out what your readers expect from you and then give them that.
Can you automate social media posts?
The short answer is yes. The longer answer is you can schedule your social media posts using third-party websites, such as Hootsuite or Buffer.
There are lots of free tools you can use for this process. Just choose the specific time you want your post to appear using one of many free tools.
But it's better to let a VA handle this task for you because they will be able to write descriptions that are custom made for the individual blog post.
For example, if you want to publish a blog post on Facebook, you should write a short outline that includes the title and a small description. Having a VA take this information and create a social media post for you can save time while also delivering better results.
Using a VA doesn't have to be expensive. You can find very affordable rates on sites like Fiverr. Just search for someone that offers the tools you need for your blogging business.
Create a social media calendar
To keep track of your social media content, create a calendar with all the important dates listed on it. This will help you to post regularly at the right times for maximum exposure. If you're not sure when is best or if you need help to develop this calendar, consider hiring an assistant.
You should also consider using one of the many tools that are available for automating social media content. This will keep your engagement high and help to spread awareness about your blog posts while also making it easier to handle all of the different social accounts you have.
A few tools include Coschedule and Missingletr. Or, you can schedule your new blog post and popular content using a tool like Buffer.
It's important to be sure the tools you use have mobile applications. That way you can use your mobile device to schedule, edit, and engage when you are on the road.
Publish at the right time
When you publish your blog content at the wrong time, it can have a negative effect on your readership. You need to find out what works best for your audience and then aim to keep this up.
For example, if they are most active during the evenings, try publishing around that time instead of early in the morning. You can schedule your posts to your WordPress blog using the native scheduler on the dashboard. Then, share those posts to social media using a service like Zapier.
Automate blog posts to Instagram
Similar to your blog posts, you should be posting regularly on Instagram. But, you shouldn't just focus on one social media platform unless it is all that interests you.
To get more followers on Instagram, optimize your images before uploading them. For example, use a tool like Visme to make them more appealing to the people who view them on this platform.
Schedule the posts using Buffer, Later, or another type of software that has this option. You can also use sites like IFTT to share your post from one social media site to the other.
This is an easy way to automate blog posts.
Can I automate comments?
Although no one really wants to leave a comment on another person's blog post, it can help to show that someone has read and likes the content you've provided.
But, if you want to do this automatically, there are tools available for your website that can help you do this.
There are plugins like uComment that will automatically comment on your blog articles once you've published them. I've never tried them so I cannot recommend this type of tool. But, I have heard about other bloggers that have used it to get a comment on their articles more easily.
As with anything you choose to hire out on your blog, be sure to monitor by hand if you are not confident in the results produced by the tools for this feature.
Automation is becoming more and more popular as content producers juggle more than one blog or another type of business.
As with anything else, there are not a lot of free tools out there for this. So, you can either be prepared to spend money on a VA or on premium plugins if you hope to spend less hands-on time on your WordPress blog.
So, here are a few good ideas you can start with if you want to spend less time on the blog process. Try a few of these automation tools and see which ones are your favorites.
Best blogging automation tool summary
So, if you're wondering how to automate blog posts, start with these.
Later
Buffer
Missingletr
Google docs
Hootsuite
Content Egg
More blogging articles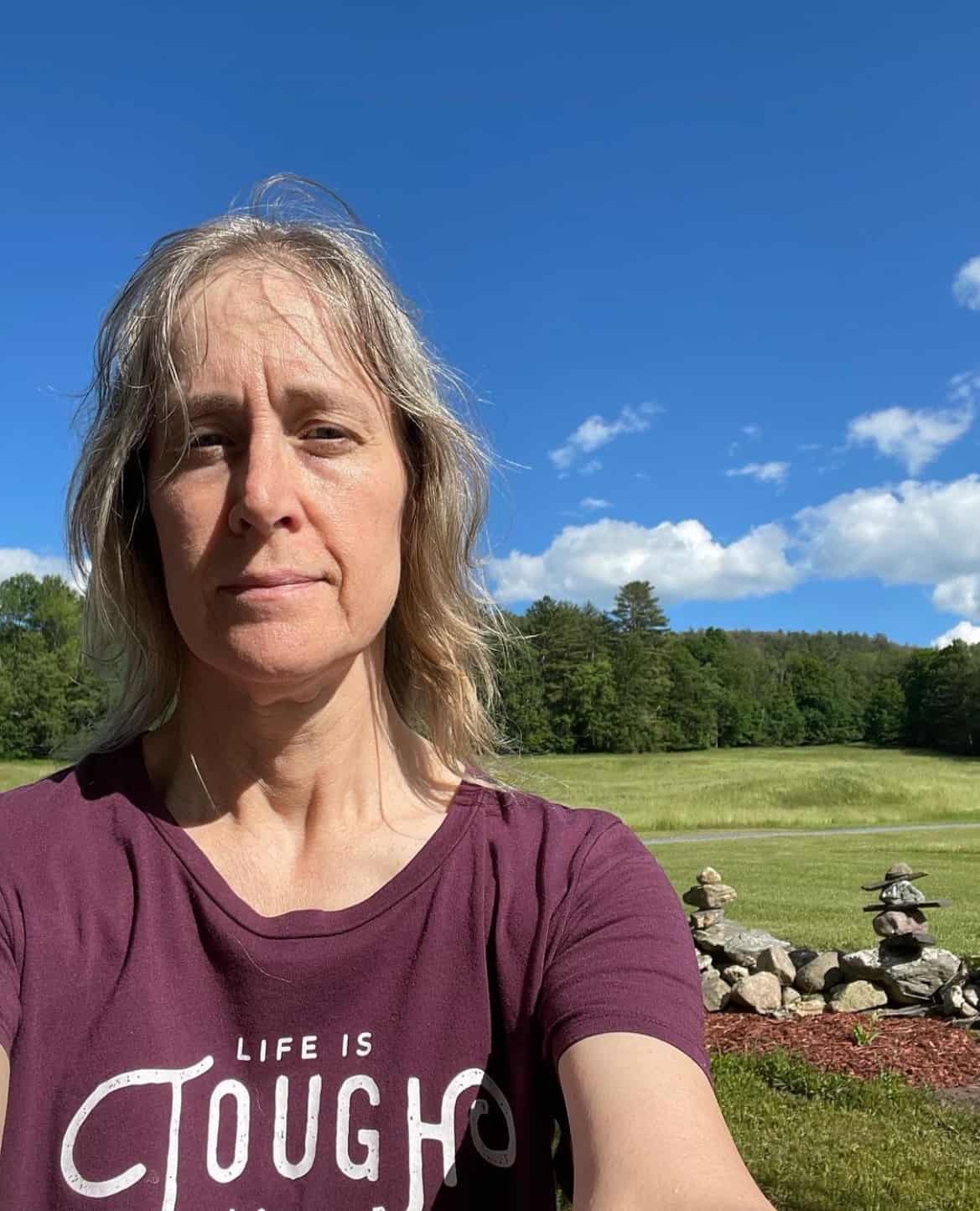 Professional blogger and social media addict. Sharing what's worked for me in my fourteen years of blogging. Tips and tricks for the non-technical blogger. If you'd like to work together, email info@ellenblogs.com to chat