Last Updated on August 26, 2023 by Ellen
It can be hard to be successful as a blogger. If you want to be successful as a content creator, then you need these blogging tools for beginners.
Posts may be sponsored. This post contains affiliate links, which means I will make a commission at no extra cost to you should you click through and make a purchase. As an Amazon Associate I earn from qualifying purchases.
There are so many options out there that it's overwhelming and confusing to figure out what tools will actually help you succeed. Some of them even cost a lot of money! I tried a bunch of different ones over the 14 years I've been blogging. I've decided that these 13 blogging tools for beginners are the ones that have helped the most.
Blogging Tools for Beginners
These seven blogging tools for beginners will give your blog the boost it needs to go from average to amazing in no time at all. They're easy-to-use, affordable and they'll save you hours every week which means more time doing what matters most – creating content!
There are a lot of different tools that you can use as a blogger. But, some of the paid tools can be quite expensive if you're just starting out. Thankfully, some of the best blogging tools have free versions that work almost as well.
I use many of these free blogging tools and some I pay for the paid version upgrade. Check your budget and see which paid versions are worth it for you.
When you choose a blogging tool, make sure that you look at the total cost AND the amount of time it saves you. If it's paid but it saves you hours every week, to me that's worth it. If it doesn't, get the free version and use that for a while.
Best blogging tool for search engine optimization
I've heard SEO experts argue for weeks about which blogging tool is best for your blog. Some say Yoast, some say Squirrly SEO and some say RankMath. They all have their benefits depending on what you want.
Yoast is a WordPress Search Engine Optimization tool and teaches you a simple way to enhance a website. All your blog pages are optimized for specific keywords.
I use the paid version of Yoast on my blogs but have also used the free version in the past. If you can afford it, I highly recommend the paid version.
I also recommend Keysearch for keyword research as well as Surfer SEO. They are two of the best SEO blogging tools around. It gives you a lot of insight into the search volume and other things that search engines look for.
It's so important that you write SEO-optimized content on your blog that these SEO tools for keyword research are definitely worth paying for.
Google Analytics
You absolutely must create a Google Analytics account. It's so important that you use this to find out which blog post is doing well. It's free.
Create an account and install it. It's not overly difficult to do. But, if you need help, see if your web hosting company recommends anyone to do this for you.
Blogging Platforms
Honestly, of all of the blogging platforms out there, I really recommend the paid version of WordPress. You don't need to go crazy and buy a paid WordPress theme with a custom design. But, by using WordPress, you have all of the best WordPress plugins available to make your site succeed.
Google search console has a lot of information you will need to make each awesome post on your WordPress blog rank.
Blogging tools for grammar errors
WordPress also has an excellent grammar checker. If you use WordPress for your blog, I highly recommend running the grammar check on every post before you publish it. It's so worth it to not embarrass yourself with terrible grammar or spelling errors on your blog.
You can download the free version of Grammarly, to begin with. This will spot most of the spelling errors and basic grammar errors. If you want a paid tool to really look at your grammar, the premium version has all these features and then some.
I love that this works right in your WordPress editor. There's no need to copy and paste into another site. This is one of the best writing tools for anyone whether you blog or create eBooks.
Stock photos for blog images
Learning to take good photos can take quite a bit of time. Depending on the type of blog you have, using stock images is a great alternative if you don't want to create your own images.
You can use paid stock photo sites like Deposit Photo. But, there are also royalty-free stock images for free on sites like Pixabay. Check out this list for the best sites for free photos for commercial use.
Making social media graphics
If you want to make a great image for your blog post, I highly recommend Visme. It's a great blogging tool for creating graphics that you can use on Facebook or any other social media platform.
One of the best parts is that you don't have to create your own design from scratch. You can choose from thousands of free designs.
Once you pick out a design, you can make it your own by clicking on the font size and color of the text, making the image a little bit bigger or smaller, or changing which social media platform to use for that graphic.
Photo editing software
If you love taking photos and you want to edit these photos for your blog, you need some great photo editing software. I recommend PicMonkey.
It's not the cheapest but it has all of the necessary tools that can help you get your blog looking great with excellent photos every time!
Making videos for blog posts
Creating videos makes blogging so much more fun. But, creating these videos can be a bit tricky. Depending on the type of content you want to create, I really recommend Lumen5 or Synthesia for creating videos to use on your blogging platform.
Synthesia is really one of my favorite blog tools. I use it to create videos for YouTube that I can embed in my blog post. This is one of the best blogging tools for beginners who want to focus on video.
Headline analyzer
One of the best blog tools that I have used for recent blog posts is called Headline Analyzer by Monster Insights.
This headline tool helps you to create blog post titles that will attract more clicks and interest from your readers. It's really one of my favorite tools because it can help turn a boring title into an attention-grabbing masterpiece!
Best of all this is a free tool you can use to improve your blog post titles. Make sure you use this along with the other keyword research tools. Content marketing is more than just a title.
Content creation
Are you missing anything interesting? Answer the public is an essential blogging tool for novices as the site helps you to find out if your audience is a good match for the keywords in a search engine.
There are both free and paid versions of this, making it one of the best blogging tools for beginners and experts.
Email marketing tools
Having an email list is crucial if you want to build a successful blog! Here are some of my favorite email marketing tools.
Convert Kit is a great tool for collecting emails because it has all kinds of tools that can really help you create an awesome blog. Some of these include sign-up forms, landing pages, tip jars, and lots of analytics tools.
This is one of my favorite paid tools and highly recommend the premium. Add it to your own website if you can afford it.
Google docs
This is a free tool that allows you to create online documents. You can use this for creating blog posts, pdfs, or even your own ebook!
This is the perfect blogging platform for novices who want to write their content before publishing it live on their website! It's also great for pre-publishing parts of your blog post, making a draft that you can review before publishing it live.
This is one of the best free blogging tools for getting organized. If you're looking for easy free tools to use, start using this to organize your own content.
Tools for compressing image files
If you want to make your blog load faster, it's best to use compressing image files. Even if you use Visme or other blogging tools for creating images, having a smaller file size will make your blog load far more quickly and easily.
This is one of the most important tools that you can add to any website because Google uses site speed as a factor in ranking websites! You can use Short Pixel WordPress Plugin which has both a free version and a premium version.
Best tools for sharing content
If you want to make more money and increase your blog's review, you need to figure out how to share content online. Here are the best tools I recommend for sharing content on social media: Buffer is one of my favorite tools because it makes it easy to schedule posts ahead of time.
This means you can do a lot more with your time while working on your blog. It's a great tool no matter what stage of blogging you're in!
I also recommend Missinglettr which is one of the top blogging tools for social sharing as far as I'm concerned. You can use it to share your own articles as well as allow other bloggers to share your posts.
If you're looking for share plugins for your blog, I recommend the free version of Mediavine's Grow. You do not have to monetize with Mediavine to use this tool. You can see it on my blog posts here.
Best free blogging tools for beginners
Here are the best blogging tools for beginners that are free or have free options. If you want to stick with free blogging tools, try these first.
Google Docs
Headline Analyzer
Google Analytics
Lumen5
Buffer
Yoast SEO plugin
Pixabay for stock images
Best blogging tools for beginners with paid options
Here are some blogging tools for beginners that are paid or have paid versions.
Yoast SEO
Missinglettr
Buffer
No matter where you are in your blogging journey, these blog writing tools can make all the difference in how successful you are. You don't need all the tools, but choose a few of the tools mentioned here and see how they help improve your blogging efforts.
If you think you might be overwhelmed easily by too many features to learn all at one time, then just add one or two WordPress plugins until you feel you understand how they help your WordPress site earn more.
Of course, if you want to use all these tools, you can certainly do that. I really think they are the best blogging tools for beginners and experienced bloggers alike.
If you thought this was a helpful article, you might want to read one of these next.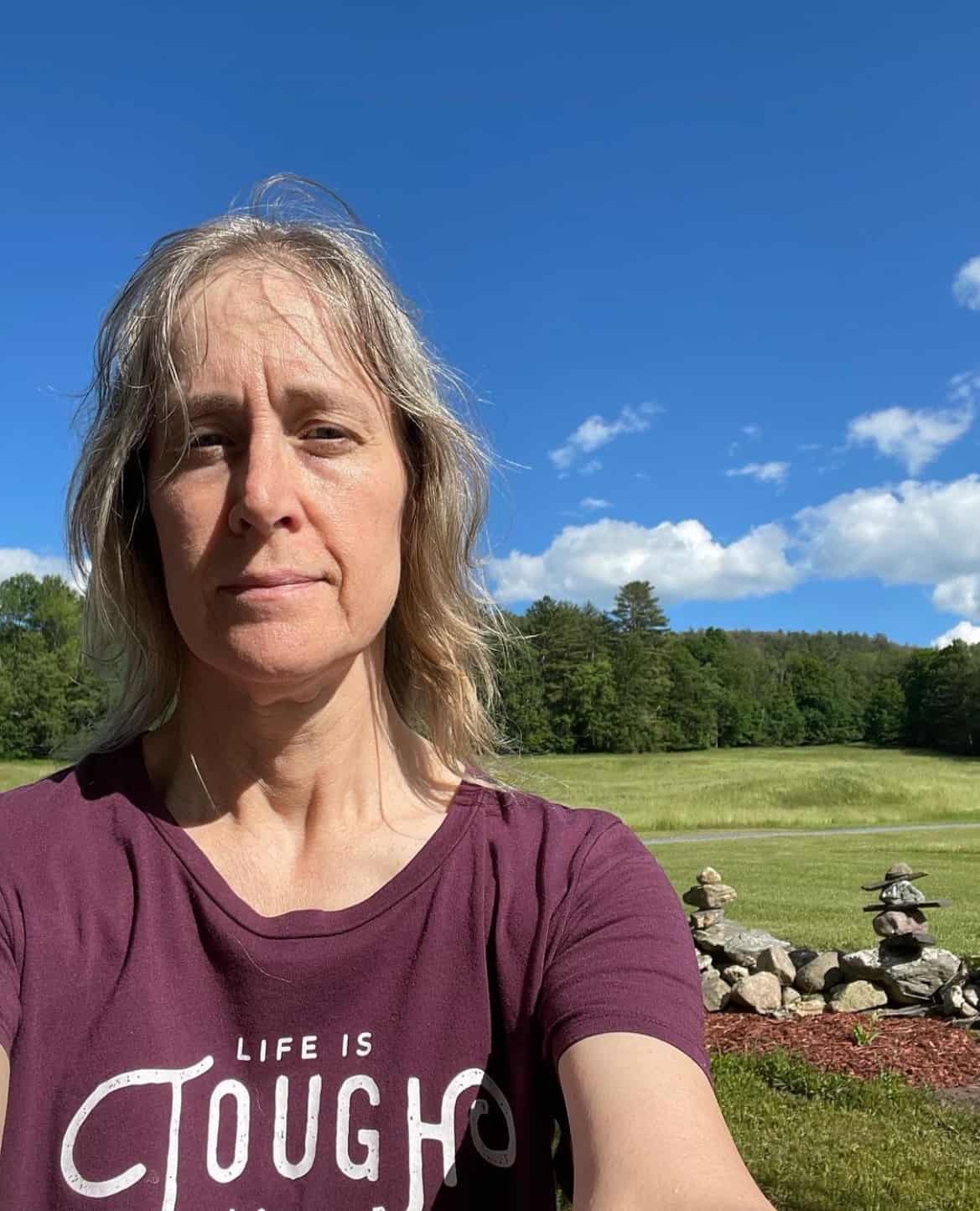 Ellen is a serial entrepreneur who owns 9 profitable blogs, two printable stores, an online vintage jewelry business, and a variety of other work at home endeavors. She shares tips for working at home successfully.