Last Updated on June 1, 2023 by Ellen
Have you considered creating a wealth corner or money corner in your office? Learn more about how to make a feng shui money corner in your home office.
Posts may be sponsored. This post contains affiliate links, which means I will make a commission at no extra cost to you should you click through and make a purchase. As an Amazon Associate I earn from qualifying purchases.
What is a Feng Shui Wealth Corner?
A Feng Shui wealth corner is an area of your home or office associated with wealth and prosperity. The idea is that by creating a special space in your home that is dedicated to wealth, you can attract more abundance into your life.
So, there are a few different ways to create a wealth corner. One popular method is to choose an area in your home in the farthest back left corner of the front door. This is because, according to Feng Shui, the back left corner of a space is associated with wealth and prosperity.
You can also add your favorite affirmations and religious images to your living space. This helps create balance.
What is Feng Shui?
Feng shui is an ancient Chinese practice that helps people to create harmonious spaces. It is based on the belief that our physical environment can impact our mood, well-being, and luck.
While feng shui is often associated with placing furniture and objects in a space, it can also create special corners or areas dedicated to specific intentions, like wealth or love.
So, even if you don't believe in Feng Shui, creating a wealth and prosperity area is a simple way to visualize your goals. Think of it as a vision board in a larger format.
Feng Shui tools to get started
So, I recommend these tools to get started.
Secrets to add money to your home
Have doubles in each room – matching chairs, candle holders, etc.
Keep your kitchen clean and decluttered to promote positive energy.
Use the colors red, purple, and green in your decor.
Add green plants and water to your room.

What should be in a Feng Shui corner?
You may want to add these items to attract prosperity and good Feng Shui. They are often found in a modern Feng Shui wealth area.
Purple accessories
A living plant like a money tree
Green plants, like a Jade plant
Fish tanks
Photo or painting with an ocean scene
Avoid combining the fire element and the water element in your room. You will have more harmony by combining water and wood elements. Fireplaces are better in the bedroom or family area.
You can use fire for romance and relationships in your bedroom. Fire energy is said to be very powerful for new beginnings.
What are the five elements?
Wood element
Water element
Fire
Earth element
Metal element
This product presentation was made with AAWP plugin.
Wood element ideas
Wooden desk or console table
Wood bowl or wind chimes
Wood wall as a permanent fixture
This product presentation was made with AAWP plugin.
Water element ideas
Ocean view
Water fountain
This product presentation was made with AAWP plugin.
Metal element ideas
Desk with polished metal corners
Mirror
This product presentation was made with AAWP plugin.
Earth elements
Living plants
Bowl of fresh fruit
Earth tones
This product presentation was made with AAWP plugin.
Fire element
Fireplaces
Red candles
Red and orange accents

How to Feng Shui your desk for wealth
If you want to Feng Shui your desk for wealth, you can do a few things. First, ensure that your desk is placed in the wealth corner of your home or office. This will help to attract more abundance into your life.
Another thing you can do is decorate your desk with items that represent wealth and prosperity. This could include a money plant, a fountain, or a photo of someone who is financially successful. You are said to be attracting wealth and prosperity into your life by placing these items on your desk.
Finally, make sure that your desk is clutter-free and organized. This will help to develop a sense of calm and order in your space, which is said to be conducive to attracting wealth.
Clutter blocks wealth. One of the most important Feng Shui tips I can offer is to declutter your home and remove any broken items.
Feng shui colors to attract wealth and wealth symbols
Specific colors are said to be associated with wealth and prosperity. So, you can use these colors in your Feng Shui wealth corner to attract more abundance into your life.
The most popular Wealth Feng Shui colors are green, purple, gold, and white. You may want to use these colors in your decor, or you may want to add items that are in these colors.
Money trees, lucky bamboo, and prosperity frogs are the most popular wealth symbols. Other wealth symbols include gold coins and wood elements like a wooden bowl.
So, these symbols can be used in your Feng Shui wealth corner to attract more abundance into your life.
What to avoid in a wealth corner?
Avoid adding red to your prosperity corner, which stands for intrusive fire. While open fire can inspire passion, it can also cancel out the water element and inhibit wealth.
Favorite Feng Shui items for financial wealth
Here are a few of my favorites.
Money tree, Jad plant, or lucky bamboo plant
Feng shui frog
Fish tanks
Water fountains
Gold coins
Wind chimes (east, south east, and south corners)
What corner should my desk face or positive energy?
The desk should face the door but not be in line with it. This allows you to see who is coming in and out but also provides a sense of protection.
Having your back to the door can make you feel vulnerable, so it's important that you can see what's going on around you. If your desk is in the wealth corner, make sure you can see the door from your desk to be aware of any opportunities that come your way.
Finally, avoid placing your trash can in your money corner. Trash cans can impact your wealth and luck for the whole house.
Fireplace feng shui principles
The fireplace should be in the center of the house, not the wealth corner. People associate fire with passion and love. While it may help if you are in a creative job, fire energy can cancel out water energy.
Regarding fireplace feng shui principles, avoid the West, North West, Southeast, or North of your living room. Add a mirror to the mantle to bounce the energy back into your home so it does not escape.
If you have a fireplace, make sure you maintain it and keep it clean. A messy or dirty fireplace can symbolize financial problems.
What is a Feng Shui bag?
A Feng Shui bag or Chinese money bag is a small pouch containing coins. It is generally red and gold and made of silk. Feng Shui considers this to be a powerful symbol of wealth energy.
Will a prosperity corner help me be wealthy?
Having good focus and a positive attitude will help you be successful. So, creating a Feng Shui wealth corner may help you achieve these goals.
It makes sense to have an area of your living space to focus on your goals. And certain objects may help you do this more easily.
If this is the case for you, having a career area or wealth area in your home help you earn more money. Think of it as a focal point.
So, to start creating your wealth area, you will want a Bagua map. This will help you balance energy flow in your home using decor and proper placement. You can get one here.
Finally, Feng Shui is about creating a space that promotes energy and abundance. So, by following these tips, you can create a wealth corner in your home or office that will help you to attract more prosperity.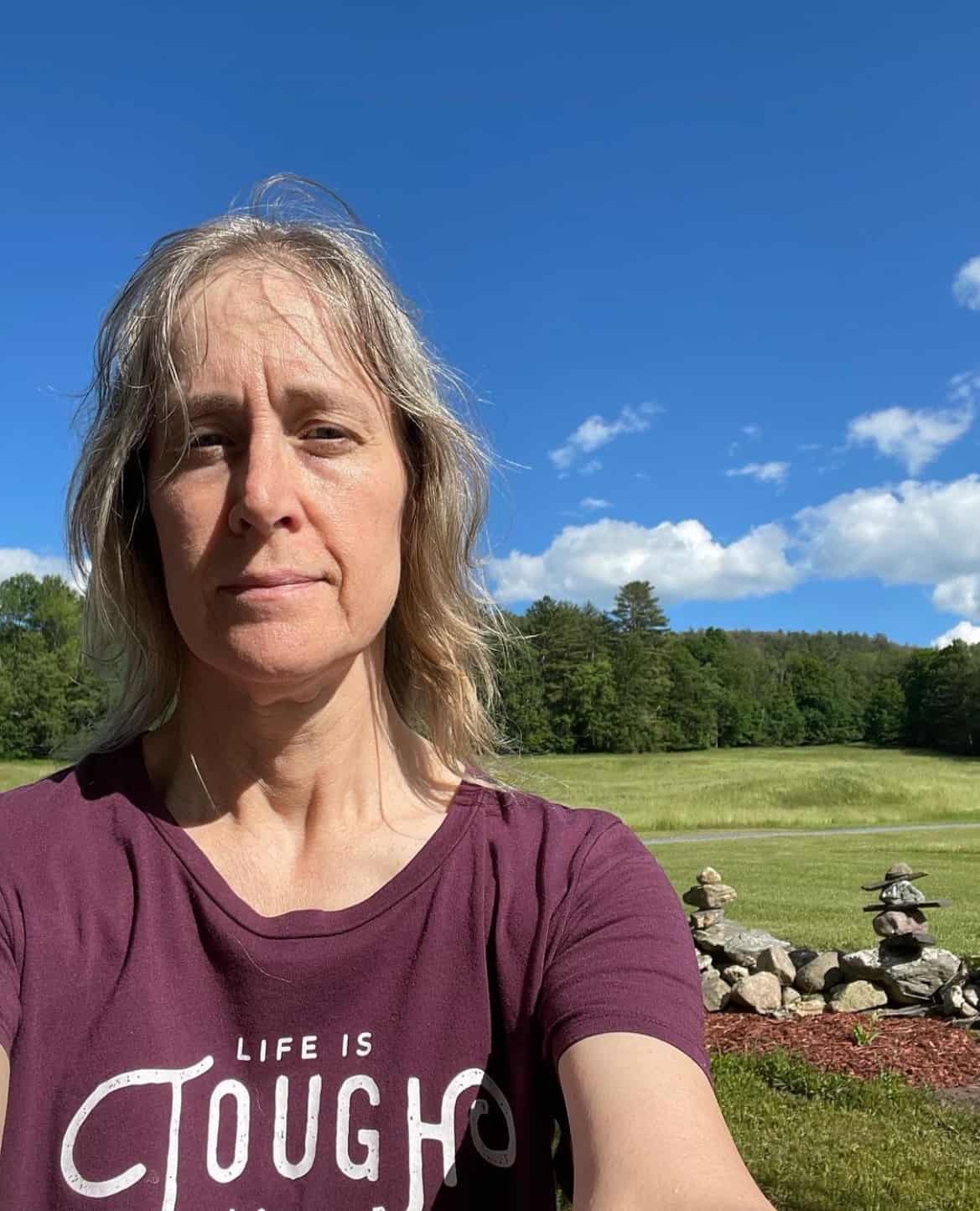 Professional blogger and social media addict. Sharing what's worked for me in my fourteen years of blogging. Tips and tricks for the non-technical blogger. If you'd like to work together, email info@ellenblogs.com to chat