Last Updated on August 14, 2023 by Ellen
If you're looking for the best corner desk for a home office, here are a few things to keep in mind. Find the best work from home desk here.
Posts may be sponsored. This post contains affiliate links, which means I will make a commission at no extra cost to you should you click through and make a purchase. As an Amazon Associate I earn from qualifying purchases.
Best Corner Desk for a Home Office
There are lots of pitfalls from working at home. But, finding a home office that actually works is definitely one of the biggest challenges.
Here are a few things to consider when you are choosing a desk for a home office that truly works for you.
We have a small home and my home office is in the corner of our living room. It's not the most ideal situation but it's the one that works best for me.
Because I am working in a small area at home, choosing a desk that was compact and functional was high on my list.
A corner desk or L-shaped desk gives you a lot of surface area while still being relatively compact.
Are corner desks good?
If you want to make the most of the space you have available, a corner desk is a great option. It is designed to fit in the corner of your room.
So, the workable space for your desk is on two different walls. This means it's great for saving space.
Do corner desks save space?
Because the desk takes up the corner of your room, it does help to save space. The floor space in the corner of your room often goes unused. So, placing a desk there makes a lot of sense.
This also allows you to use the rest of the floor space in your room for something else, like a comfortable armchair.
Is a curved desk better?
If you use a curved desk, you will be able to push your chair under it more than you will a corner desk. However, the curved design will overall take up more room in your home office.
Using the best corner desk you can find for your area will really save you the most space.
What size desk do I need?
Bigger is not always better when it comes to a home office. You want to have enough space to work on but not enough space to promote clutter.
Consider what types of things you need to keep on your desk. Do you have a desktop or a laptop? Will you need a scale to weigh packages or a lightbox for photography?
If all you need is your laptop, a small triangle desk will work fine for your needs.
This product presentation was made with AAWP plugin.
What desk size do I need for two monitors?
If you'll be using two monitors in your home office, you will need a slightly larger desk. The best corner desk for this type of setup will be one with 47″ to 55″ worth of workable room.
This L-shaped desk has a 60 x 48-inch surface with storage shelves and a monitor stand. It will work well for anyone that needs enough room on their desk for dual monitors.
This product presentation was made with AAWP plugin.
Should your desk face the wall?
That is really all personal preference. For me, it's easiest to minimize distractions when I face the wall or have a window in front of me.
Others may want to be able to look out at what's happening in the room. This may be especially true if you have younger children you are watching while you work.
What color desk is best?
I like to match my desk to the rest of my room. A wooden desk may work best in your living room where you want to match the entertainment center or coffee table.
Or, a white desk might work best in the kitchen if you want to match appliances or counters.
I've heard that green desks inspire creativity and blue is a good color for productivity. This white and gold desk has a very upscale feel to it.
This product presentation was made with AAWP plugin.
More reading
If you enjoyed this article about the best corner desk, you may want to read these.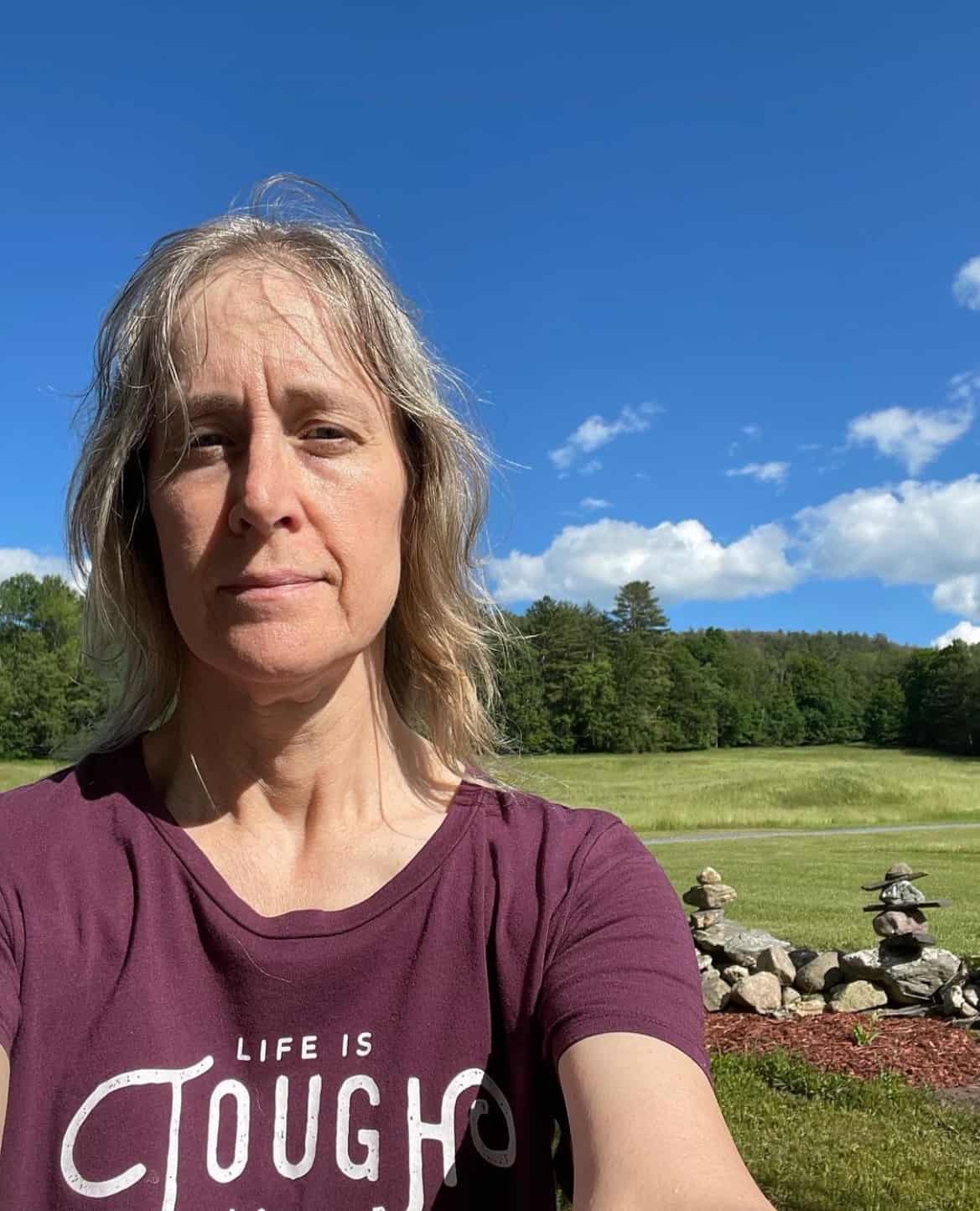 Ellen is a serial entrepreneur who owns 9 profitable blogs, two printable stores, an online vintage jewelry business, and a variety of other work at home endeavors. She shares tips for working at home successfully.