Last Updated on May 10, 2023 by Ellen
Wondering how to grow your gaming channel? Check out these tips to get more views on your YouTube gaming channel.
Posts may be sponsored. This post contains affiliate links, which means I will make a commission at no extra cost to you should you click through and make a purchase. As an Amazon Associate I earn from qualifying purchases.
Growing Your Gaming Channel
Starting your YouTube video game is not an easy task. Millions of people have free time playing video games, and the competition is stiff.
Several of the biggest names have already dominated the space with billions of views on YouTube. Besides this, your competitors have more than a thousand smaller channels across the globe.
It is hard for a new author to emerge, even virally. That is not necessarily impossible. You can do it with a little help and tips to get more views on your YouTube gaming channel.
What equipment do I need to have a gaming channel?
You will need a few things:
First, you need a video game console. You can use any gaming console such as Xbox, Playstation, or Nintendo. If you do not have the money to buy a new console, there are ways around that.
Second, you need a webcam. This is so you can show your face while you play the game. People want to see a real person, not just some random voice. This also gives your channel a more personal feel.
Third, you need a microphone or audio setup. Many webcams have built-in microphones, but they are not always the best quality. Spending a little extra money on a good external mic so your viewers can hear you is worth it.
Fourth, you need some sort of video editing software. This is so you can edit your videos and add things like intro music, outro music, graphics, etc. There are many free options available such as Windows Movie Maker and iMovie.
Finally, you need a good internet connection. This is so you can upload your videos quickly and smoothly. Nothing is more frustrating than trying to watch a video that keeps buffering because of a slow internet connection.
Now that you have all the necessary equipment, it's time to start thinking about content.
How do I get 1000 subscribers on my gaming channel?
The number of subscribers is one of the essential metrics for a YouTuber. If a channel has more subscribers, getting views and growing an audience will be easier.
A few methods have worked in the past to help new channels get their first 1000 subscribers. The most common method is to post videos on gaming forums.
You can also try to get featured on other, more popular channels. This will give you a boost in views and help you attract new subscribers. Another method is to give away prizes for subscribing to your channel.
How to grow your gaming channel
1. Produce High-Quality Content
Creating high-quality videos is the most important part of starting a successful YouTube gaming channel. This means having interesting ideas, engagingly delivering them, and filming with quality equipment.
Users are looking for content that is either funny, informative, or both. If you do not provide them with what they want to see, why would they watch your videos?
You need to first assess what kinds of videos are popular in the gaming community and try to create similar content. There are many types of video games, so target a particular niche.
You don't need to buy every game out there. Find one popular game you are good with and create videos for that game. Don't forget to add popular gaming hashtags for that game.
You may not want to focus on a super popular game like Grand Theft Auto. All the big channels have content on that already. Try to play games that aren't already saturated to attract people to your YouTube gaming channel. Focus on one game at a time.
For example, if you want to do a " Let's Play " series, choose popular games with a lot of demand. Do not try to play every game because it is impossible to please everyone with your YouTube channel.
2. Market Your YouTube Channel
The second step to growing your gaming channel is to market your gaming videos. You might have the best gaming video content in the world, but if you do not tell people about it, no one will watch it.
There are many ways to promote your videos. Social media platforms like Twitter and Facebook are excellent places to start. Post interesting clips or gifs of your content to give people a taste of what they can expect.
Engage with other users in the comments section and try to start conversations. You should also post your videos on forums related to video games.
Be sure to include a link back to your channel so people can easily find it. You can also create a website or blog to promote your gaming channel.
3. Collaborate With Other YouTubers
One of the best ways to get more views on your YouTube gaming channel is by collaborating with other YouTubers. This means finding channels with a similar audience and creating videos together.
For example, if you are both Let's Players, you can do a joint video where you play a game together. This is a great way to introduce your channel to new viewers.
You can also collaborate with YouTubers who have a different focus but still appeal to the same audience. For example, if you are a Minecraft YouTuber, you can collaborate with a YouTuber who does challenges in the game.
4. Use Keywords and Tags to grow your YouTube Gaming Channel
Keywords and tags are essential for any YouTube gaming channel, but it is essential for gaming channels. There are so many videos about video games, and you need to ensure your videos are easily found by potential viewers.
When choosing keywords, try to think like your target audience. What words would they use to find the kind of content you are creating? Use these keywords and trending hashtags throughout your video's title, description, and tags.
You can also use Google AdWords Keyword Planner tools to find popular keywords related to your niche. Try to use long-tail keywords, which are more specific phrases than a single word.
I use a site called Best Hashtags to find the best gaming YouTube tags.  Without the best keywords for a YouTube gaming channel, your videos won't be seen well.
Some of the best YouTube tags for gaming are #YouTubeGaming and #LetsPlay. The best gaming channel keyword will depend on the type of games you review.
5. Optimize Your Thumbnails and Titles
Your video's thumbnail and title are the first things potential viewers will see, so you need to ensure they are attention-grabbing.
Your thumbnail should be an image that represents your video. It should be high-quality and visually appealing. As for your title, it should be clear and concise. It should also include keywords that describe your video.
Remember, you only have a few seconds to make a good first impression. If your thumbnail and title are not interesting, people will move on to the next video.
6. Engage With Your Viewers
Engaging with your viewers is essential for any YouTube channel, but it is especially important for gaming channels. These channels require a lot of interaction between the YouTuber and the viewers.
Answer comments on your videos and get involved in conversations. Try to be as active as possible on social media platforms like Twitter and Facebook.
Encourage your viewers to interact with you and each other. The more engaged your viewers are, the more likely they will keep coming back for more.
Use related hashtags on your social media channels.
7. Be Consistent
The final step to growing your YouTube gaming channel is to be consistent. You need to upload videos regularly if you want people to keep coming back.
Ideally, you should upload at least one video per week. But if you can't commit to that, try for two videos per month. The important thing is to be consistent and not give up.
8. Analyze your Gaming YouTube Channel statistics
You can use a tool like VidIQ to track your YouTube gaming channel's progress. This tool provides insights into how your videos are performing and what you can do to improve them.
It also shows you which keywords and video tags work well for you and where you need to improve. VidIQ is a valuable resource for any YouTuber, but it is especially useful for gaming channels.
This will help you understand YouTube's algorithm and YouTube SEO. Then, you will find you're getting more YouTube views on your gaming channel.
9. Watch the competition.
VidIQ lets you check out other YouTube gaming channels to see how their gaming content ranks. As a content creator, you want to outrank other videos. This is tough to do with a new channel.
But, the more you know about other gaming content creators, the better you can make your new YouTube channel.
10. Pay attention to your channel art
If you don't have the technical skills to create attractive thumbnails. Making your thumbnail stand out is important and can help grow your YouTube channel.
11. Consider live streaming
Live streaming is a great way to connect with your audience and build a following. Platforms like Twitch and YouTube Gaming make it easy to start live streaming your content.
Audio quality is very important if you want to live stream on YouTube. To be a video creator, you will need to invest in equipment to get the best video quality possible. Watch some other live streams to see how it's done.
Following these steps will help you grow your YouTube gaming channel and get more views on your videos. Just remember to be patient and to keep at it. With time and effort, you will see your channel grow.
Sign up with VidIQ and get started today.
12. YouTube Tags for Gaming
If you're a gamer with a YouTube channel, you know that tags are important. Tags help YouTube's algorithm understand what your video is about, which helps YouTube determine when and where to show your video to viewers.
But with millions of videos being uploaded to YouTube daily, how can you ensure that your gaming videos stand out from the rest? By using the right tags, of course!
In this section, I'll share some of the best YouTube tags for gamers. By using these Youtube hashtags, you'll be able to reach a wider audience and get more views on your videos. But, don't be afraid to create your own gaming hashtags for your YouTube videos.
That's very important when starting a gaming channel. So without further ado, let's get started!
Tags are one of the most important factors in ranking your videos on YouTube. That's because YouTube's algorithm relies on tags to understand what your video is about.
The better your tags, the easier it is for YouTube to match your video with viewers interested in watching it. That's why using relevant and specific tags on your gaming videos is so important when starting a gaming channel.
Below, I've compiled a list of some of the best tags for YouTube gaming. These gaming hashtags will help you reach a wider audience and get more views on your videos. So be sure to use them next time you upload a gaming video to YouTube!
– Gaming tips and tricks
– Gameplay
– Gaming walkthroughs
– Let's Plays
– Gaming news
– Highlights
– Reactions
Remember, the best gamers post amazing content.
More YouTube articles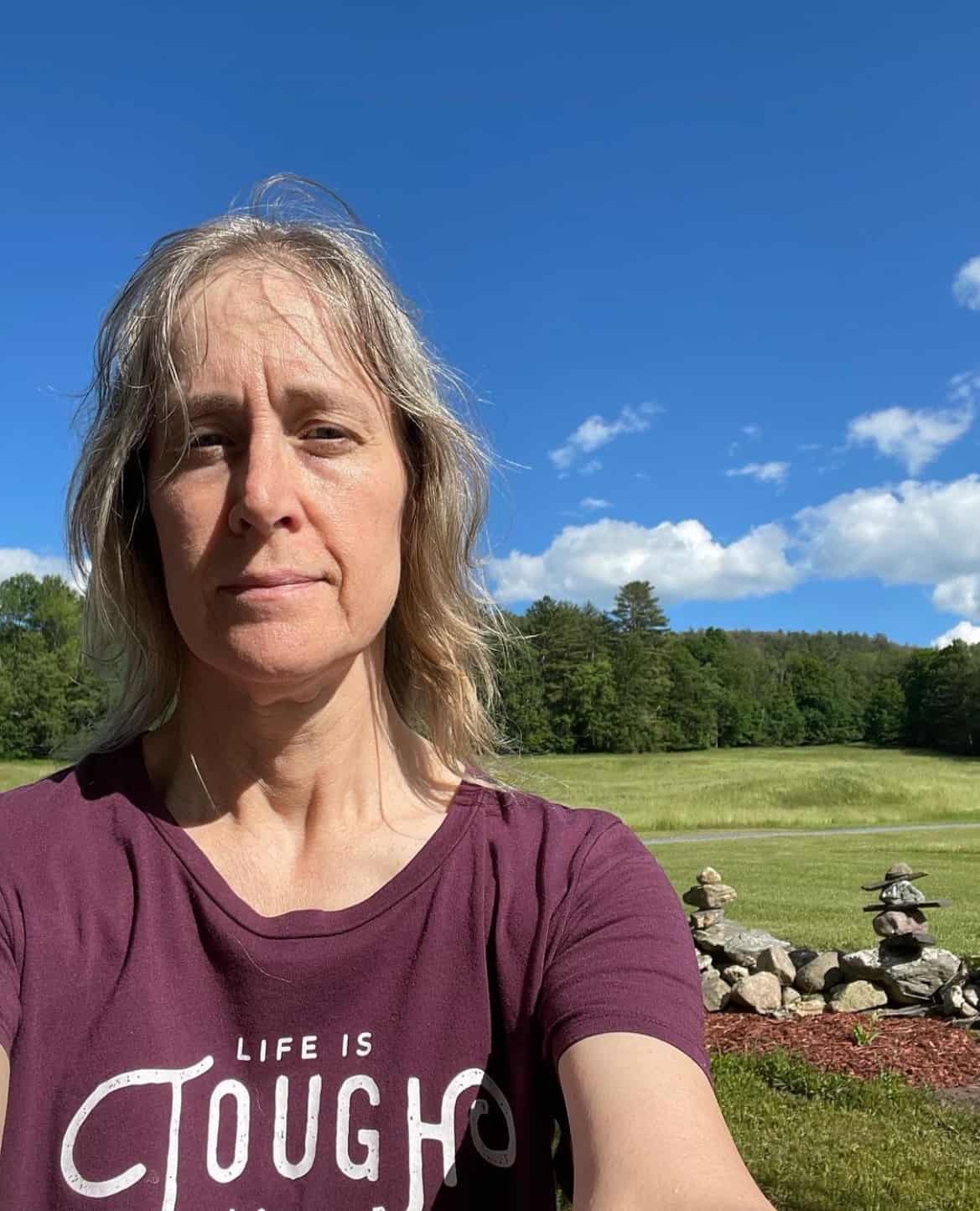 Professional blogger and social media addict. Sharing what's worked for me in my fourteen years of blogging. Tips and tricks for the non-technical blogger. If you'd like to work together, email info@ellenblogs.com to chat