Last Updated on September 10, 2022 by Ellen
Developing a social media content workflow can save hours scheduling social media posts. Get my tips for using a multi network solution here.
Posts may be sponsored. This post contains affiliate links, which means I will make a commission at no extra cost to you should you click through and make a purchase. As an Amazon Associate I earn from qualifying purchases.
Social Media Content Workflow
Do you have a successful social media workflow? Or does your social media pattern stress you out and prevent you from posting in a timely manner?
Check out this step-by-step guide for developing a social media marketing workflow that saves time and produces results.
What are social media workflows?
A social media workflow is a process that you follow to create and publish content on social media. It should help you reach your social media strategy and fit your social media calendar well.
I love how Tailwind Create makes it easy for me to manage all of my Pins and scheduling. With the ability to create posts in one place, I've never been able to work more efficiently!
Plus, with their new feature that allows you to plan out a week's worth of content at once – well, let's just say there are no longer any excuses for not publishing enough content on social media.
Having a social media posting workflow takes a lot of effort out of maintaining your accounts.
Why should I care about having a social media workflow?
If you want to be successful on social media, you need to post social media content regularly. But if you don't have a system in place for creating and publishing content, it can be hard to stay on top of things.
A social media management workflow helps take the last-minute panic out of posting to social media. When you have a social media workflow, it's easier to:
Create posts in batches for your social channels
Automate your posting schedule with scheduling tools
Reuse and repurpose content
Measure your results using social analytics
What social media platform does this work on?
The social media workflow that I'm sharing in this post can be used on any social media platform, including:
Facebook
Twitter
Instagram
Pinterest
It will help you schedule social media posts on multiple platforms and generate social media reports to create the most effective social media workflow.
Benefits of Tailwind Create
Tailwind Create can help with your workflow for social media.
Create designs for Pinterest, Instagram, and Facebook at the SAME TIME with Tailwind Create!
Streamline your social media workflow
Make beautiful creative posts
No downloading, uploading, or organizing photos
Save time by creating, scheduling, and publishing content in one place.
Choose designs from hundreds of variations.
Tailwind Create resizes images for each platform.
Tailwind Create instantly transforms your photos into hundreds of optimized designs.
Use their forever free plan for one social media profile for each network. This is NOT a free trial.
Save time with multi network content creation.
The easiest way to save time on social media is to create content in batches. By creating a bunch of content at once, you can schedule it out and have it ready to go without thinking about it too much.
To do this, you'll need a social media publishing tool like Tailwind Create. This tool lets you create content for multiple social networks at once.
For example, with Tailwind Create, you can:
Draft and schedule Facebook posts
Schedule Instagram social media posts
Schedule social media tasks on Pinterest
Tailwind Create also has a built-in content calendar so you can see when your content is scheduled to go out. This makes it easy to create high-quality content.
You must avoid repeatedly over pinning the same image or idea to succeed on Pinterest.
Can this social media workflow be used by a social media manager?
If you're a social media manager for several clients, this will help you reduce tedious tasks and schedule posts effectively. It can be used by anyone on your marketing team.
If you have a social media team, it's vital to ensure that they write error-free content. Be sure that you or they do in-depth proofreading when creating social media posts.
Research trending hashtags for social media posts
Use hashtags in your social media posts to make them more discoverable. This can be more time-consuming but should be part of your social media strategy.
How do I make a social media workflow?
There isn't one perfect way to build a social media workflow – it will vary depending on your needs. But here's a basic overview of how to get started:
Brainstorm content ideas for your social media calendar
Write or curate content for your social network
Schedule posts on your social media channels using Tailwind Create
Schedule content on your social media platforms
Measure results of your content creation
What is curating content?
Curating social media content is finding and sharing content from other relevant sources with your audience. It's a great way to add value to your social media channels without creating all of the content yourself.
It is good practice to write posts yourself and share curated content from others. This can be a wonderful way to build relationships with other content creators.
When curating content, be sure to:
Share articles, blog posts, and infographics from authoritative sources
Add your commentary or insights
Share images and videos that are relevant to your brand
Find content that is timely and relevant to your audience
How do I measure my results?
Social media managers need to provide continued growth and analyze key data for their clients. There are a few ways to measure the success of your social media workflow:
Check your social media analytics to see how much traffic you're getting from each platform
Look at the engagement rates on your posts (likes, comments, shares)
Use social media monitoring tools to track your brand's mentions
Generate social media reports for your clients or boss

Tips for developing social media workflows
So, if you're looking to create a social media workflow that works for you, here are some tips:
1. Define your goals
Before scheduling social media content, it's important to know what you want to achieve with your social media strategy. Do you want to increase brand awareness? Drive traffic to your website? Boost sales? Everyone should be on the same page.
2. Brainstorm content ideas: What kind of content will resonate with your target audience? Jot down a few ideas to get started.
3. Create a content calendar: Once you have some ideas, it's time to start mapping out when you'll post each piece of content. Creating a content calendar will help keep you organized and on track.
4. Automate your posting schedule: If you want to save time, consider using a social media management tool like Tailwind to help automate your posting schedule.
5. Reuse and repurpose content: Don't start from scratch every time you create a new piece of social media content. See what you can reuse or repurpose to save time.
6. Measure your results: After you've been following your social media workflow for a while, take a step back and see what's working and what's not. Adjust your process to ensure you're getting the most out of your social media marketing efforts.
Save hours using this tool.
Creating a social media workflow can save you hours when scheduling and posting to social media. It's important to tailor your workflow to your unique needs and measure your results. By following these tips and using Tailwind Create, you'll be on your way to creating a social media workflow that works for you.
Finally, a social media marketing strategy helps you stay on track when creating content. And using a tool like Tailwind Create makes scheduling social posts much less time-intensive.
Consider using it for your social media workflow process.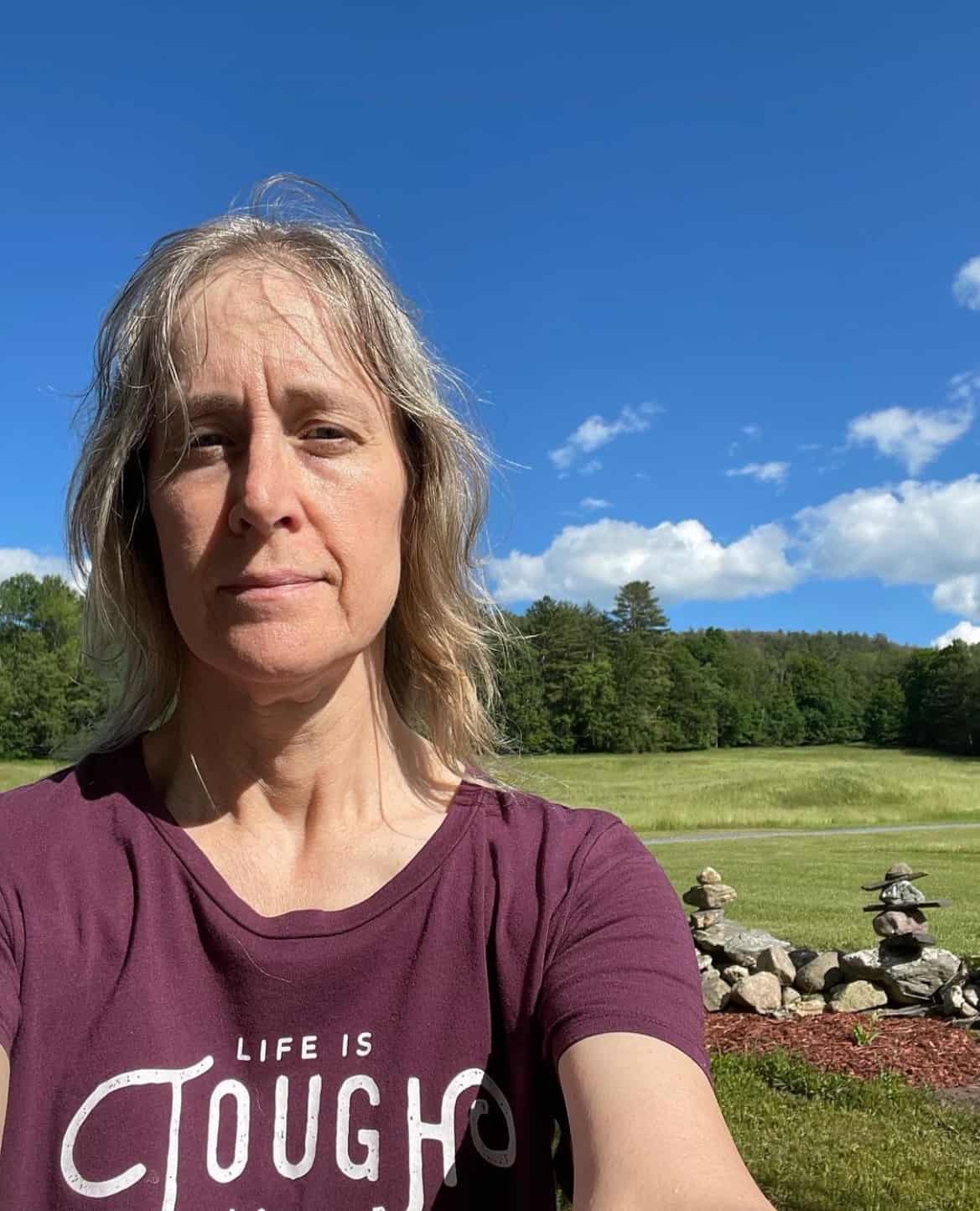 Professional blogger and social media addict. Sharing what's worked for me in my fourteen years of blogging. Tips and tricks for the non-technical blogger. If you'd like to work together, email info@ellenblogs.com to chat