Last Updated on May 24, 2023 by Ellen
Whether you want to be a hobby blogger or support your family with your blog income, you've probably thought about setting blogging goals at least once or twice. Of course, everyone has different goals they want to accomplish.
Posts may be sponsored. This post contains affiliate links, which means I will make a commission at no extra cost to you should you click through and make a purchase. As an Amazon Associate I earn from qualifying purchases.
Setting Blogging Goals and Accomplishing Them
The goals you choose will depend on why you're blogging and what you enjoy. Here are a few examples of blog goals that may be similar to yours.
Step 1: Identify your goals.
The first step is to figure out why you're blogging and what you want to accomplish. Is your goal to have people comment on your posts and love what you write? Or, is your goal to sell a product using your blog?
Is your goal to be paid by brands to write and create content? Do you want to be invited on trips and travel the world? Would you like to be noticed by major magazines or television stations and featured on their sites?  Write them down.
Step 2: Set an end date.
When do you hope to accomplish this goal? Be realistic. It's doubtful you'll go from a relative unknown to a superstar in a week. Make sure that your goals are achievable and you have a realistic time frame for accomplishing them.
Step 3: Break the goal down into smaller steps.
Decide how you will get to your goal. What are the steps necessary? If you want to work with brands, your steps may include getting a professional blog design, taking a photography class, or learning more about SEO. If your goal is to sell a product, your goals may include setting up an Etsy shop, creating a certain number of products for inventory or having flyers printed up for local sales. Setting monthly blogging goals can make it more manageable if you feel overwhelmed.
Step 4: Devote time to your goal.
Being successful at anything takes time and work. Decide how much time you can devote to this each day or each week. Write it on your planner or your calendar.  Treat this the same way you would a dentist appointment. Hold yourself accountable and be certain you accomplish each task when it's scheduled.
Step 5: Don't be afraid to learn.
Succeeding at something new may require that you learn a few new skills. I've taken classes in both photography and writing since I've started blogging. You may need to take a class in public speaking, website coding or graphic design. Set aside the time and money for any classes you may need to take to achieve your goal. Once you register, follow through and complete the class.

Step 6: Step out of your comfort zone.
Goals should help you grow and they should be at least a little challenging. One of my goals is to get more notice locally, in Vermont.  When I was asked to be on a local television station, my first impulse was to say "no!" because that was way out of my comfort zone. I said yes, and it's worked well to get me more local followers.
Step 7: Find an accountability buddy.
It's hard to stay motivated to work toward your goals. Finding someone with the same or similar goals may be just what you need to stay on track. Check in with each other regularly and motivate each other to keep working on your goals.
Setting blogging goals and accomplishing them isn't a lot different than setting weight-loss goals or goals to pay off your debt. You need to create a plan of action and then stick to it by working towards it each day.  So, what are your blogging goals?
Now, for more great information on blogging, business, and working at home, I'm sharing a few ideas from my favorite bloggers: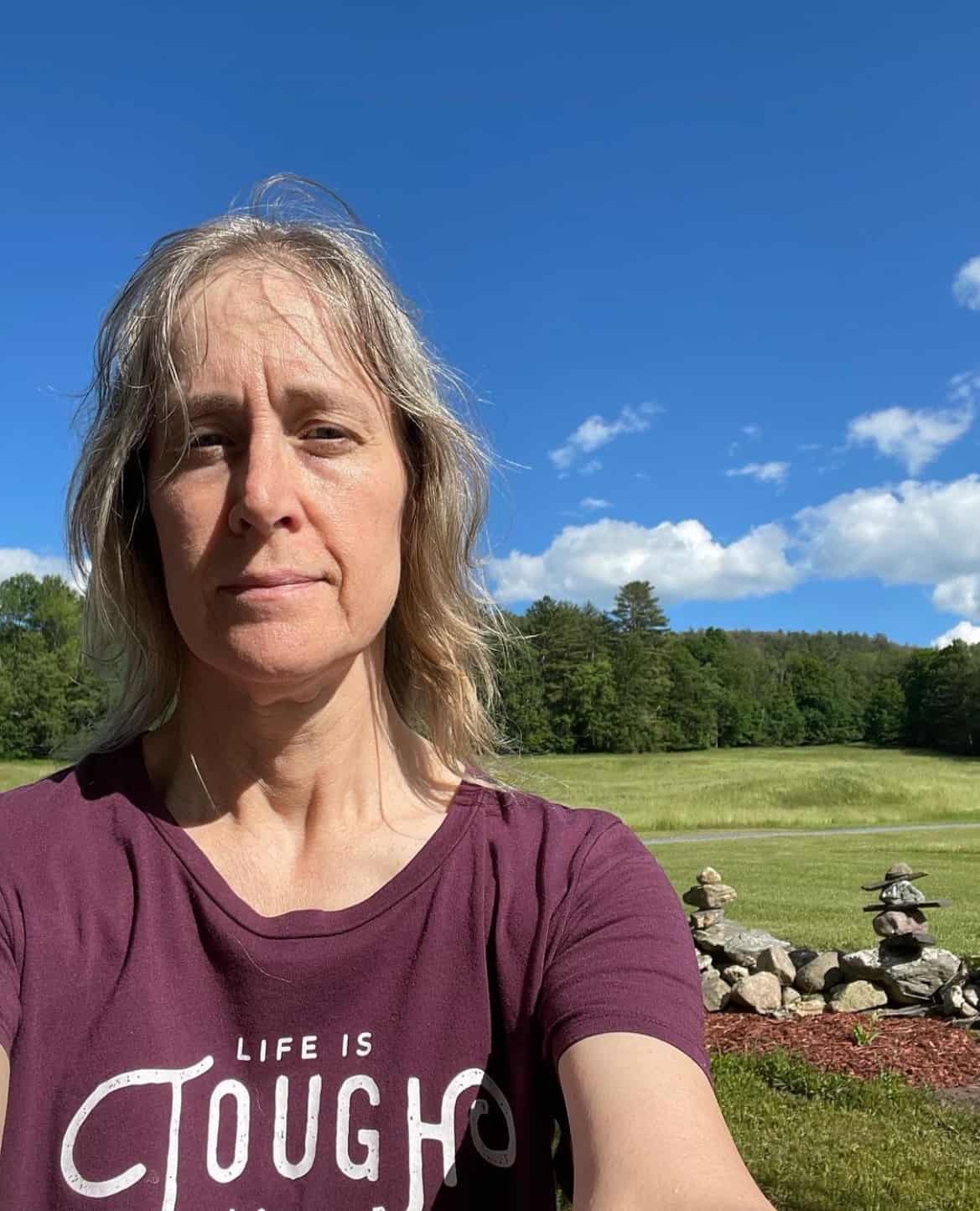 Ellen is a serial entrepreneur who owns 9 profitable blogs, two printable stores, an online vintage jewelry business, and a variety of other work at home endeavors. She shares tips for working at home successfully.