Last Updated on December 2, 2022 by Ellen
If you're looking for the best TikTok lights, keep reading for a few different options you can use to make your videos bright. LED strip lights are the way to go on TikTok.
Posts may be sponsored. This post contains affiliate links, which means I will make a commission at no extra cost to you should you click through and make a purchase. As an Amazon Associate I earn from qualifying purchases.
Best TikTok Lights
So, what are the best TikTok LED lights? If you've ever done a TikTok video and noticed that your videos are dark and hard to see, you need LED Strip Lights to make your videos brighter.
There are several types of TikTok light strips you can use depending on your goal. The trend right now is to use multi-colored LED lights that add special effects and colors to your videos. Thankfully, these are very affordable.
You can opt for plain white if all you want is added brightness. But, the trend is to buy the lights that allow you to change colors so you can have different backgrounds.
Some lights come in one solid color. But, there are also options that come with a remote control so that you can change the special effects as your doing the video. Or, you can keep the one color and just use a different color for different videos.
What are the lights from TikTok?
Most of what you see are colored LED strip lights that are being controlled using a remote control. You can string your Tiktok LED lights up around the top or the bottom of the wall in your video area to create all sorts of special effects while you're doing your video.
What are the best LED light strips?
You have a few different options depending on what your budget is. The basic LED light strips are just a solid strip of lights. But, you can go more high end and get one with remote control. Or, they have several that are Wi-Fi Smart lights.
If you want the best lighting for Tiktok, check out these options.
How much are TikTok LED lights?
If you're looking for the best TikTok lights, you can expect to spend around $30 or $40. You can find some cheaper options around the $20 mark depending on the different options you want. But, generally, $30 will get you a good set of lights. If you want something that can integrate smart technology you might need to spend a little bit more.
Voice-activated TikTok lighting
One of the best sets that I have found are these Govee Smart Led Strip Lights. They are voice activated and you can integrate them with both Google Assist and Alexa.
It's easy to change the color of the lights using a remote control. Or, you can use basic voice commands to turn them on and off. There is also a Govee home app that lets you control them.
You can get 16+ million different colors and change the brightness from 1% to 100%. There are 7 different scene modes you can use. And, it has a built-in timer to turn the lights off and on whenever you want them to.
You can even make them pulse to whatever music you choose to play in your TikTok video. These really are the best TikTok lights for someone that's serious about becoming famous on TikTok.
Best of all, they are waterproof so you can use them both inside and outside.  Check out them out here.
TikTok Ring Light Stand
Of course, when it comes to the best TikTok lights, there's something to say for ring lights. Depending on the type of TikTok video you want to make, a ring light might be the best option. And, you can use a ring light for makeup tutorials, live streaming, and a variety of different types f YouTube videos. Inkeltech has a great option that comes with a stand, case, and a variety of other accessories. Buy it now.
Best TikTok lights summary
Here are the best LED light strips and other options.
Related reading
If you enjoyed this article, you might like a few of these too.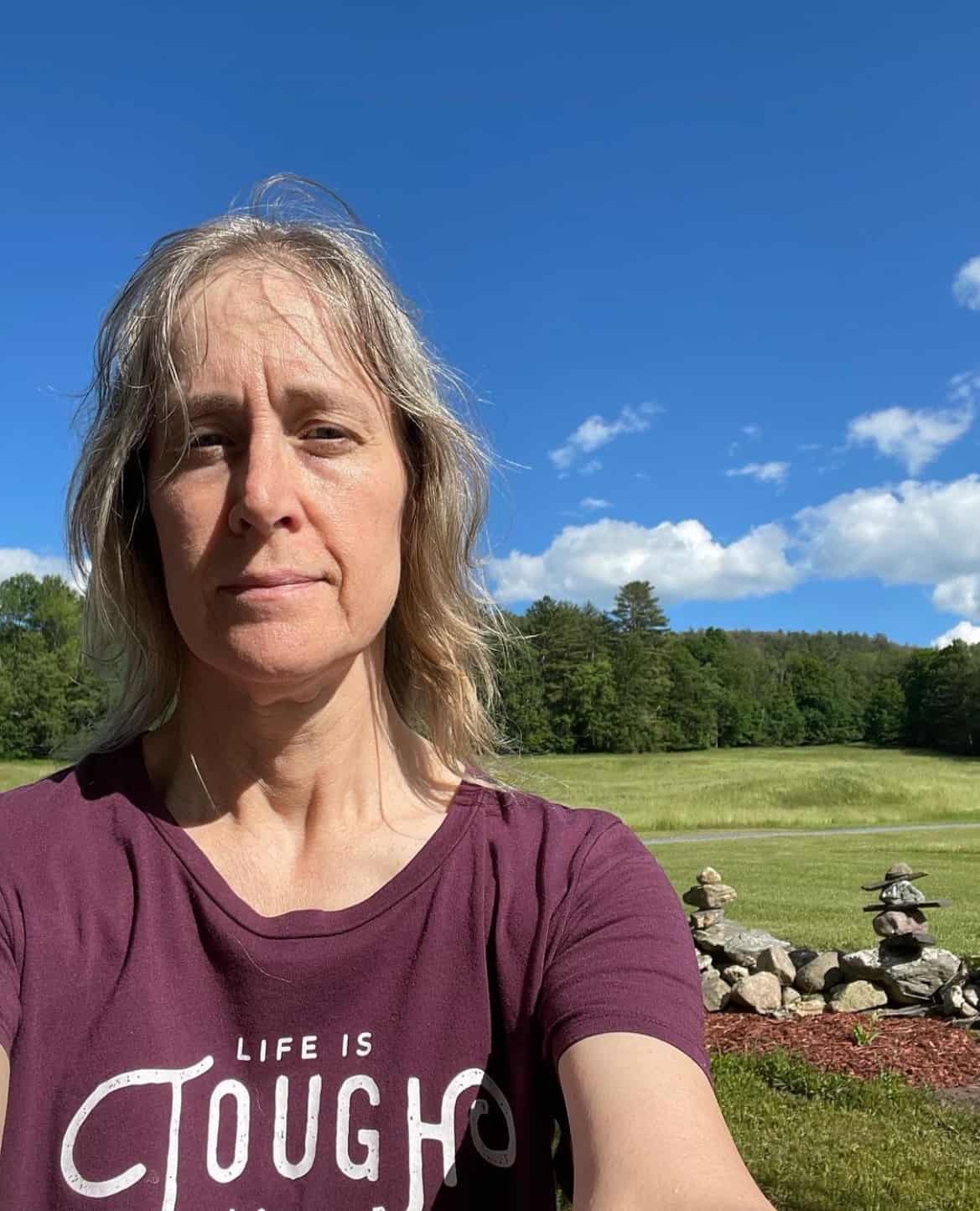 Professional blogger and social media addict. Sharing what's worked for me in my fourteen years of blogging. Tips and tricks for the non-technical blogger. If you'd like to work together, email info@ellenblogs.com to chat