Last Updated on November 5, 2022 by Ellen
Are you wondering how to build spam-free WordPress contact forms? As a blogger, using a contact form is a great way to offer added functionality on your blog.
Posts may be sponsored. This post contains affiliate links, which means I will make a commission at no extra cost to you should you click through and make a purchase. As an Amazon Associate I earn from qualifying purchases.
But, it often ends up being found by bots and spammers. What's the solution? You need a form builder plugin.
Spam-Free WordPress Contact Forms
So, how do you get spam-free WordPress contact forms? A lot of the contact form submissions you receive that are spammy are from bots. They aren't real people behind a computer. So, the key is to prevent the bots from being able to leave a spam comment on your contact form.
Face it, your contact form is a great place to get leads whether it's readers asking for more information about what you offer or brands hoping to work with you. If you have to sift through dozens of automated spam comments, it just makes your job more time-consuming.
How do I stop bots from filling out contact forms?
You don't want a bunch of bots signing up for your lists or leaving comments on your forms. All that does is make your life more complicated as a business owner. You can stop bots from filling out contact forms by adding a math question or a reCAPTCHA. If you want spam-free WordPress contact forms, this is a must.
The first thing you need to do is to have a contact form that gives you the option of adding a reCAPTCHA to it. I've written several times about WPForms and how easy it is to use it. WPForms is the easiest contact form plugin for WordPress sites. It is a beginner-friendly form builder that makes it easy to create WordPress forms.
Everything is drag and drop with WPForms. That means it is simple to set up your contact form with the fields you want. Plus, it has lots of built-in templates in the form builder that you can use to get started with just one click. Here are just a few things that it can do.

Does CAPTCHA prevent spam?
Yes, a CAPTCHA or reCAPTCHA prevents bots from entering data into fields on your blog. This might include things like fake comments on posts, emails, fraudulent transactions, contact form entries and fake registrations on your blog.
So CAPTCHA is the type of question where you have to type the letters or numbers shown on the screen to enter your comment. I've always had a horrible time with those. So, Google improved it by creating reCAPTCHA which is the little box that you need to check to prove you're not a spammer. Spambots cannot do that so they cannot leave a comment.
Of course, WPFroms offers a reCAPTCHA option on their contact form. So, if you want spam-free WordPress contact forms your first step is to install the WPForms plugin.
How to Build Spam-Free WordPress Contact Forms
The first thing that you will need to do after installing WPForms is to create a simple contact form with the fields you need. Then, go to WPForms » Settings. And, click on the reCAPTCHA tab.
Choose v2 reCAPTCHA to add an interactive reCAPTCHA box to your contact form. reCAPTCHA is a service provided by Google. It's free but requires a site key and secret key. You can easily generate those keys for your site by visiting Google's reCAPTCHA setup page.
Simply click on the Admin Console Button and follow the directions to add your site and get your site key and secret key. Copy your site and secret key, and switch back to the WPForms » Settings page. Paste your site and secret keys under the reCAPTCHA settings. Click on the Save Settings button to store your changes.
To enable reCAPTCHA in the simple contact form you created earlier, go to Settings » General in the form editor. At the bottom, check the box next to Enable Google Checkbox v2 reCAPTCHA.
Once you're done, you can embed that form in a post, on a page or in your sidebar. That's how easy WPForms is. Get it today for your site.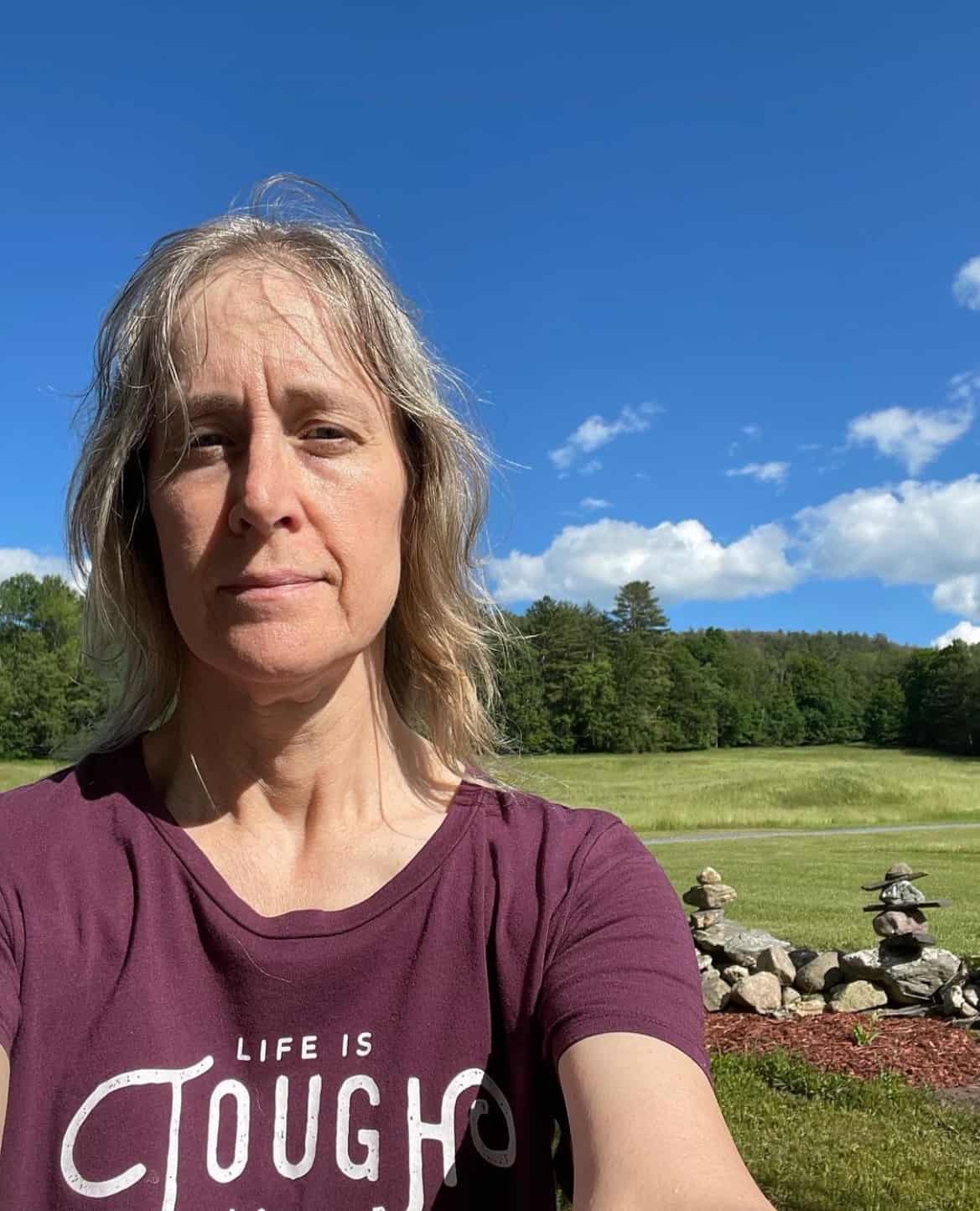 Professional blogger and social media addict. Sharing what's worked for me in my fourteen years of blogging. Tips and tricks for the non-technical blogger. If you'd like to work together, email info@ellenblogs.com to chat